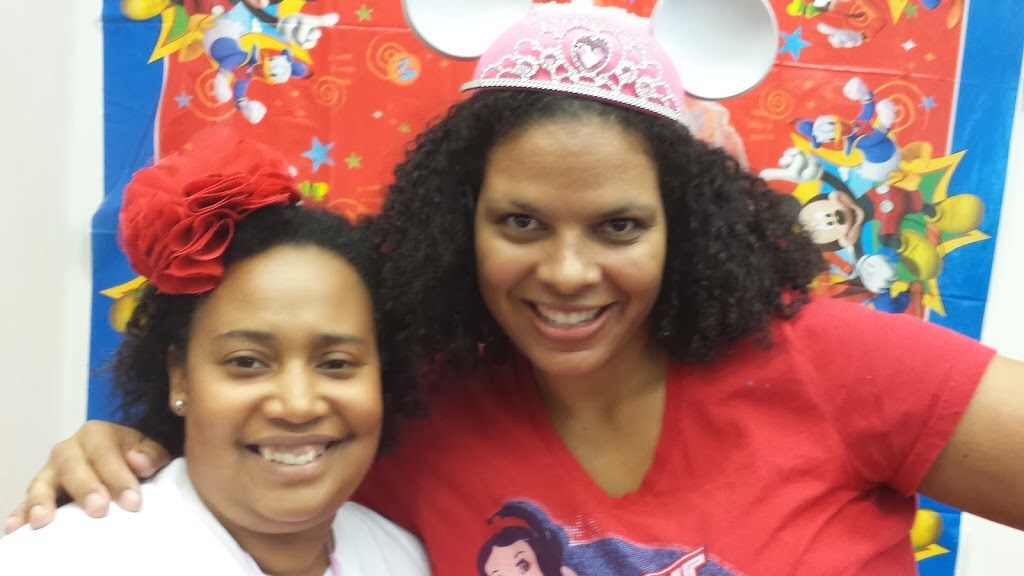 I am a Disney lover, clearly, so I was thrilled with my friends at Disney Parks and MomsSelect asked me to host #DisneySide party to show my friends my "Disney Side". I was provided with items for the party but all opinions are 100% my own of course. I teamed up with my friend and fellow blogger, Kendra, from My Headband for Today, and we threw a #DisneySide party for the North Cobb and Atlanta Mocha Moms. (Kendra is co-president of the Metro Atlanta chapter of Mocha Moms and I am co-coordinator for the state of Georgia for Mocha Moms Inc.)
We thought people would be interested in showing off their Disney sides, and we were right! We had to move to a bigger venue after the invites went out because we had such an amazing response! We had over 60…SIXTY…people at our "little" after-school play date. Woohoo! It was great to see other bloggers like Yolanda from Seeing it their way and Rotricia from Cook, Capture, Create join in the fun.
With the guest list growing, Kendra and I tried to keep the food simple and kid-friendly. We had Mickey Mouse shaped rice crispy treats, Mickey Oreos, Mickey-shaped cheese and crackers, popcorn in a Mickey and Minnie, cupcakes with little Mickey's (otherwise known as 3 chocolate chips), and individual Disney princess-themed packs of pretzels. We were lucky and scooped up a lot of things at deep discounts after Valentine's Day. And the kids ate everything! It was honestly hard to get a picture of the food before it was devoured. Guess the kids liked our menu. 🙂 Want to get Disney recipes or craft ideas? Check out spoonful.com.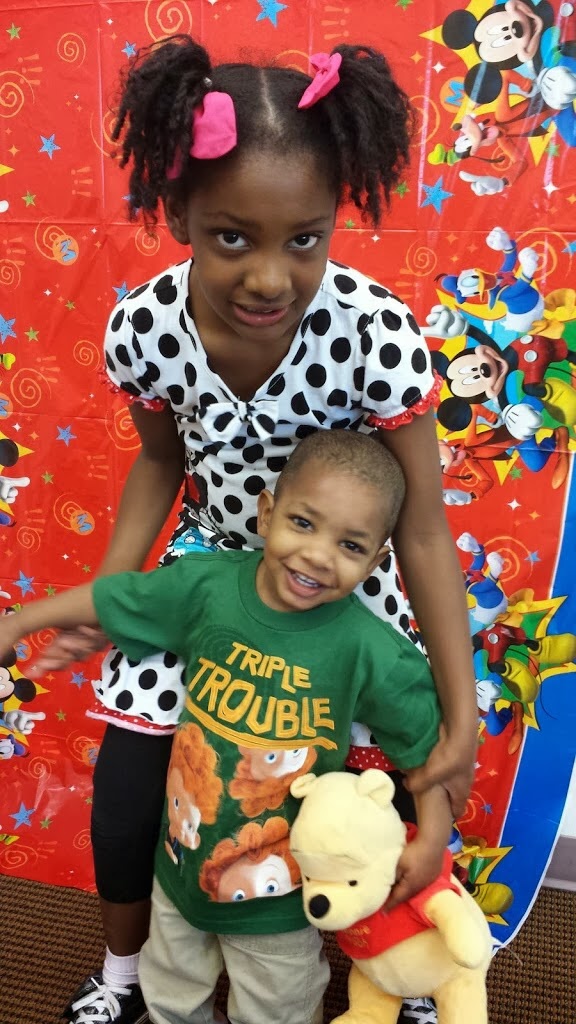 My own crew had a blast at the party. They loved playing Disney Bingo, taking photos at our homemade "Photo Booth" and just being silly with their friends. And honestly, that's what it is all about. My Disney Side is silly, fun, and WAY more patient than I normally am. It's the part of me that let's go of my schedules and rules and is free. I can't wait to show off my Disney Side at the 2014 Disney Social Media Moms Conference I was invited to at Disneyland in California! I will share more about our Disneyland adventure soon!
Check out a quick video of Kendra and my #DisneySide party:
What's your #DisneySide?