I buy pretty much everything online. Sure I still like to shop at brick-and-mortars but I find online shopping to be fun, convenient, and a lot of times cheaper. But when I heard about the new car company, Carvana, selling cars 100% online I was a little skeptical. No car lot? No pushy salesman? No feeling like the finance guy was laughing at my "job" title? Wait…this might be good.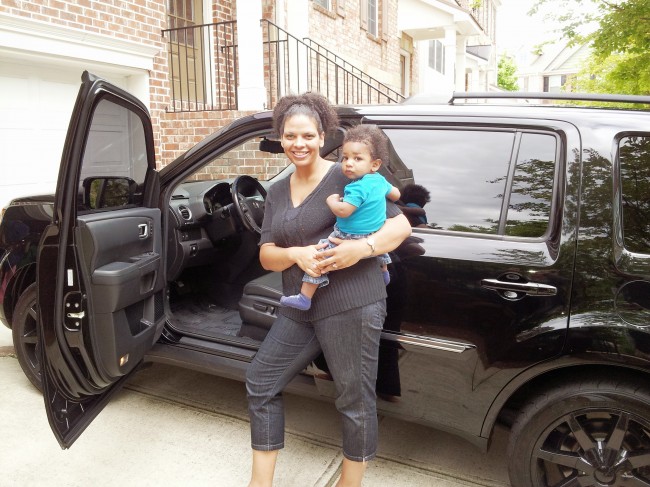 My friends at Carvana heard that I was intrigued and offered to set me up with a test account so I could try out the service and use a car for a week. I jumped at the chance. They were nice enough to schedule the demo right before the Disney Social Media Moms Celebration so my family and I can ride down to Orlando in style. Woohoo!

I "bought" the car on Friday night and it was delivered Tuesday afternoon. No driving to a dealership. No haggling over price. No pressure to use their financing (though they do offer it). It was all the fun of shopping without the hassle of a used car lot. It took one hour tops, from start to finish, and that's just because I kept going back and forth between two cars. The whole process was super easy, relaxing, and…fun.  Their goal is to create a consumer-friendly technology (their 360 degree online experience is pretty awesome) and give complete control to the customer without the typical stressors of buying a car.  From my experience, they have done that and more.

They have over 200 cars on the site, covering many makes and models from Mercedes and Lexus to Civics and yes even several minivans. They are backed by the billion dollar company, DriveTime, who have over 20 years in the car buying and selling business.  So while Carvana is new, (they launched in January 2013), they do have dependable partners.

Since my family needs at least a 6 passenger car our options were a bit limited but we still had about 10 cars to choose from. We opted for a 2011 Honda Pilot with all the extras (leather, navigation, DVD, XM, etc). Most of the cars on the site are backed by a manufacturer's warranty, and they are all checked out thoroughly so I don't have to worry about buying a "lemon". Plus, they have a 7 day no-questions-asked return policy. Yes! A return policy for cars…genius!

I can't wait to let you know how the Honda Pilot looks, drives, and feels. Right now, I'm just so excited to not have to drive my 7 year old minivan. I get to be a cool kid…at least for a week! So the question stands…would you buy a car online?


Disclosure: I received a car to test drive for a week. All opinions are my own.