Summer 2017 is now over. Fall is officially here (though the temperature in Atlanta is still hovering in the mid-80's.) But before I start fretting about Halloween costumes and Fall Festivals, I wanted to take a look back on summer 2017.
In summer 2017, my family and I did some major traveling, to both near and far places. I also had a couple solo trips! Woohoo for that! This was a transition summer now that my youngest is 5. It is the first summer with all "big" kids. And it proved to be one heck of a season!
7 Reasons Summer 2017 Rocked
1. I got to play lots of tennis.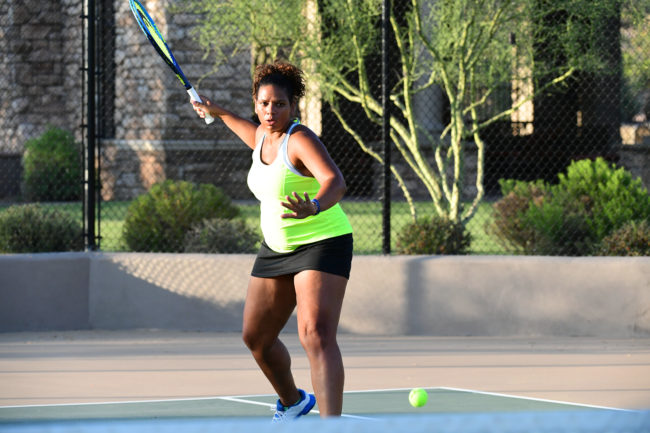 Now that my kids are a little older, I have found I have a bit more time to do things I like to do. And for me that includes playing tennis. I brought my kids with me to several matches and having all day summer camps allowed me to get more matches in during the day. I love playing tennis because my mind has to be blank. I can only concentrate on the next shot. I'm not thinking about my to-do lists or what's on my calendar. I'm focused. I love that!
2. I could actually enjoy water parks.
With the kids being older and better swimmers I didn't have to be with them on each and every ride. We visited Hurricane Harbor at Six Flags Over Georgia, Six Flags White Water, and The Rapids Water Park in West Palm Beach. I could actually enjoy myself and have fun with the kids. I have 3 out of 4 children officially swimming now, with the 4th very close. So this summer, for the first time at our local gym, Life Time Athletic Atlanta, I was able to relax and not be so anxious about the kids drowning.
3. We spent 2 weeks with my older sisters.
This summer it wasn't hot enough for us in Georgia so we decided to spend 2 weeks in Scottsdale, Arizona. It was 121 degrees the day we arrived…but it was a dry heat so that made it ok. Not! Despite the heat, it was wonderful spending tons of one on one time with my older sisters and letting my kids play with their 8 cousins. My sisters and I even hoodwinked my brother in law into watching all the kids (8 of them aged 10 and under) while we went away for a weekend. The Kia Sorento I was driving for in well at the chic hotel we found!
4. We learned our 5 year old is a daredevil.
Since our youngest is 48 inches, he can now ride on many roller coasters at Six Flags Over Georgia and other theme parks. And lo and behold, he's not scared. I also challenged him to dive off the diving board and he did! I love seeing his personality emerge.
5. I got to take several solo trips.
I started the summer with a leisure-business trip to attend my favorite blogging conference, Mom 2.0. It was held at the Ritz-Carlton Grande Lakes Orlando, one of the most luxurious hotels I've ever visited. In addition to soaking up all the knowledge, I also soaked up some sun too! [Oh and I loved this Ritz-Carlton so much I went back a few weeks later for an unbelievable family trip!]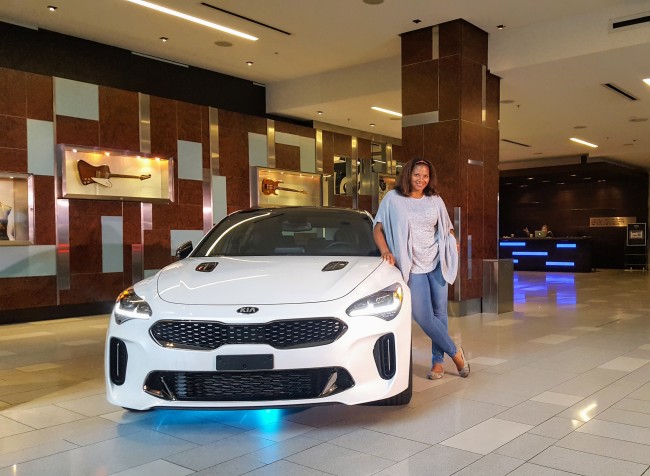 I was able to spend a whirlwind 3 days in San Diego with the Kia Motors team. I had so much fun with some really impressive influencers and learned a ton about this trendy car company. You have to watch the video I made with some really creative and hilarious new friends!
I ended the summer in Wisconsin, my home state. I spent a week in Elkhart Lake learning about the unique area. It was an opportunity to see my hometown from the eyes of a tourist. Read more about this trip over on TravelingMom.com
6. My daughter still likes me.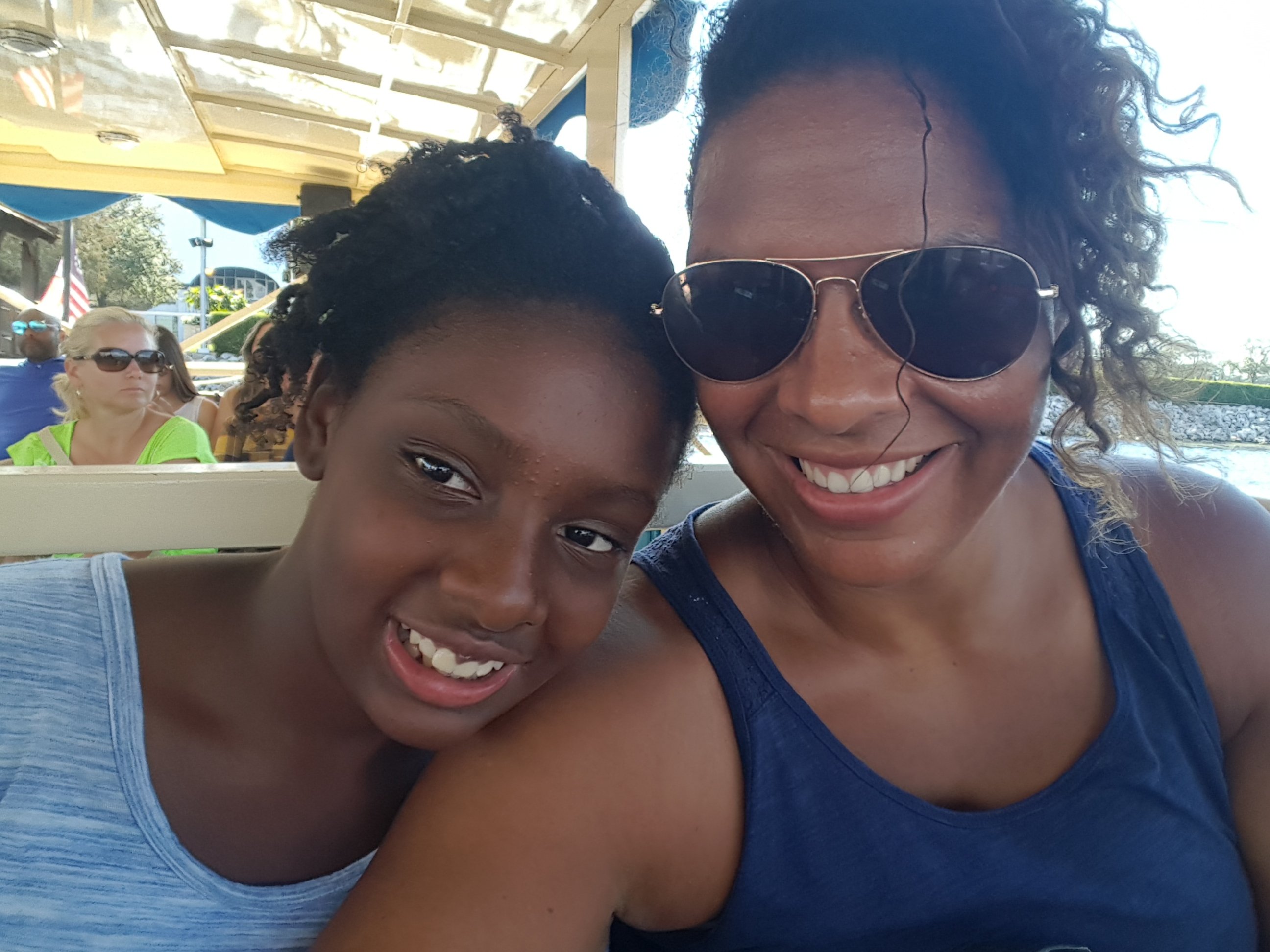 My daughter is 10. While tweendom is definitely upon us, she still likes me. She still wants to take photos with me and sit next to me on rides. I know the mother daughter relationship can get tenuous during teen years so I'm appreciating her 10 year old self.
7. ONE summer camp for all.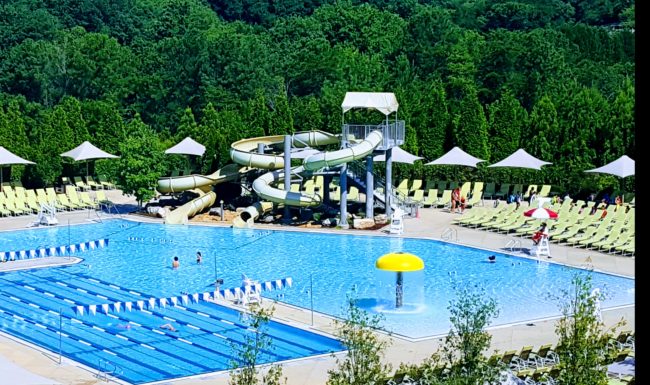 One of the good things about having kids close together is that they are all pretty much into the same things. However when it came to summer camp, my youngest often wasn't included as he was too young. But not this year! The kids went to several summer camps including a fun Spy-themed week at Life Time Athletic Atlanta. And they could all go together. Sure it can be expensive to pay for four kids to go to summer camp but for a few weeks I was happy to have some time to myself.
Summer 2017 was a fantastic season. Admittedly I get nostalgic for the days of babies and toddlers and the sweetness those ages encompasses. However, time marches on and summer 2017 taught me there is so much more to look forward to!