Are you headed to Star Wars Weekend with kids at Walt Disney World this year? If you are into Star Wars and Disney…well this is the duo for you! Star Wars: Galactic Nights is returning to Walt Disney World in Orlando again this year. I confess that I am not much of a Star Wars fan (though my daughter rocks the Princess Leia buns often), but I know people who are!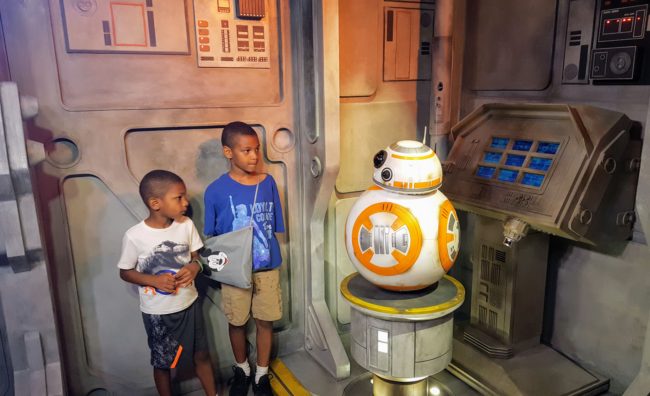 One of my good blogger friends, Amiyrah Martin, knows EVERYTHING you ever wanted to know (and probably stuff you didn't want to know) about Star Wars. She is a past member of the Disney Moms Panel so she obviously knows EVERYTHING about Disney too. Luckily, she let me pick her brain a bit about attending Star Wars Weekend with kids (or not…no judgement) so I can pass on some of her awesome info to you! You're welcome.
I head to Walt Disney World this month for the 2018 Disney Social Media Moms Celebration. One of the most exciting things we'll get to do is to experience a VIP viewing of the Star Wars: A Galactic Spectacular one of the nights. It's experiences like this that make this invite-only conference the coveted ticket it is. I'm honored to be invited again!
Expert Info on Star Wars Weekend with Kids
1. What is Star Wars Weekend?
Amiyrah: Star Wars Weekend, also called Star Wars: Galactic Nights is a special event held at Disney's Hollywood Studios at Walt Disney World. This intergalactic extravaganza will be held on May 27, 2018 this year. Guests are able to enjoy special presentations, shows, autograph opportunities and even a DJ dance party that you'll only experience during during this special event.
2018 Pricing and Schedule
Star Wars: Galactic Nights will take place on May 27, 2018, from 7:00 PM to midnight. Tickets are available for $124 per child and $129 per adult (plus tax).

Want to see for yourself what the weekend entails? Check out this super cute video featuring the lovely Amiyrah!

2. Is Star Wars Weekend with kids really a thing?
Amiyrah: Well, as a Star Wars fan, I most definitely think that everyone should attend Star Wars Weekend at least once. Whether you're a fan of the saga, a big Disney fan, or you just love to have a unique vacation experience, Star Wars Weekend is perfect for you. You don't have to be a big Star Wars fan to attend this family-friendly special event. And yes, even little princes and princesses love the space-themed magic that goes on during the special event. They get to see some amazing Star Wars characters walking the parks and interacting with Guests. It's so cool!
3. Are their special character dining opportunities during Star Wars Weekend?
Amiyrah: Star Wars Weekends 2014 introduced the new experience of Star Wars themed character dining. Families can have dinner with Jedi Mickey, Princess Leia Minnie and more at Jedi Mickey's Star Wars Dine at Hollywood and Vine. If you're a big Star Wars fan, you will love the Star Wars Dine-In Galactic Breakfast at the Sci-Fi Dine-In Theater Restaurant. You get to interact with characters from the Star Wars saga!
4. Are there opportunities to meet special guests?
Amiyrah: One of the best parts of Star Wars™ Weekends are the special guests that visit. Autograph Opportunities are offered to Guests visiting during the special event. These complimentary interactions are one-of-a-kind experiences, with actors from the Star Wars™ movies as well as actors who have voiced characters in Star Wars: The Clone Wars and Star Wars Rebels. There are FastPass+ selections for each of these Autograph Opportunities, which means Guests are able to have more time with the actors and create a lasting memory.
5. What are some tips for navigating the crowds?
Amiyrah: Crowds can become a little overwhelming at certain times during all special events but here are a few tips:
Take a break in open space. Our family tends to escape the large crowds by taking a seat around Echo Lake, across from Oasis Canteen.
Line up early for special experiences. If you'd like enjoy Legends of The Force: Motorcade and Celebrity Welcome or sign up your little padawans for Jedi Training Academy, you'll have to arrive early. For example, Jedi Training Academy sign ups start at park opening and the queue fills up quickly. The early mouse gets extra magic!
Use the Star Wars: Galactic Nights schedule to your advantage. If you don't plan on attending a special event, use that time to explore other attractions and shows. Guest attendance will be lower since the big Star Wars fans will be attending special presentations all over the park. Our family used these times to visit Darth's Mall and stock up on limited edition merchandise. We also used that time to ride Toy Story Mania…twice!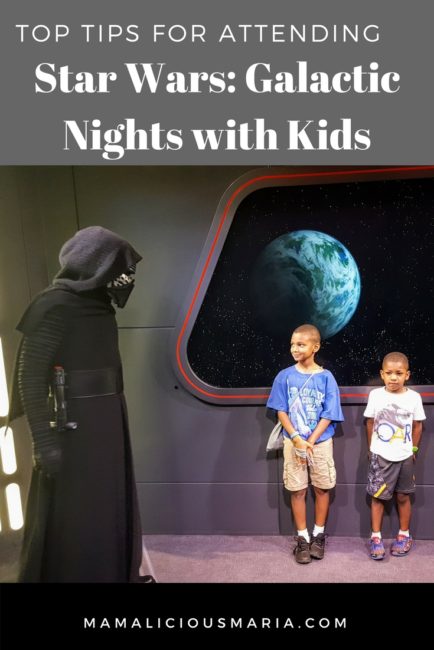 Want to know more? Visit Disney's dedicated Star Wars: Galactic Night page. May the force be with you. (I couldn't resist.)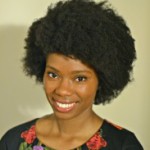 About Amiyrah Martin
Amiyrah Martin is a New Jersey wife, mom, airman in the Air National Guard and online Freelance Writer. She blogs at 4hatsandfrugal.com.