Updated info for 2018…!
There is not one right answer to the question of how to get invited to Disney Social Media Moms. I don't work for Disney or the PR companies that help put on this amazing event for social media influencers. This is just what I did and what my friends did to earn the coveted invites to this one-of-a-kind celebration. I am happy to pass on some of that information to you. Obviously I can't guarantee you will be invited to this special event held at Disney Parks (and on Disney Cruise Line), but these tips might help!
If you want to get invited to Disney Social Media Moms you first need to be a social media influencer or a blogger. You don't need to be the biggest blogger out there but you need to have some kind of a following and social media presence. Read on for more tips!
Curious about what Disney Social Media Moms even is? Check out my post "What is Disney Social Media Moms". Want to know why you should care about it? Take a quick read of "7 Reasons You Should Want to go to Disney Social Media Moms".   And for the final installment in this Disney Social Media Moms trilogy of information…five tips to help you get invited to Disney Social Media Moms.
How To Get Invited to Disney Social Media Moms1. Follow the right people on Twitter.
Staying up-to-date on Disney news and information is fun and informational and can give you some great content for your blog. Follow @DisneyParks as well as @DisneyMoms. Other accounts to follow include Leanne O'Regan (@leannej), @WaltDisneyWorld, @runDisney, @Disneyland, and @DisneySports. It can't hurt to get on their radar via Twitter. Follow the #DisneySMMC hashtag to see what others are saying about Disney and the conference.
 2. Write about Disney.
You don't have to devote your blog to all things Disney, but maybe you include some things that are Disney-specific. And no matter what your niche is, there is always something Disney to write about. Even if you've never been to the parks, there are tons of information to share. Check out Disney.com if you need a little inspiration.
 3. Show the world your #DisneySide.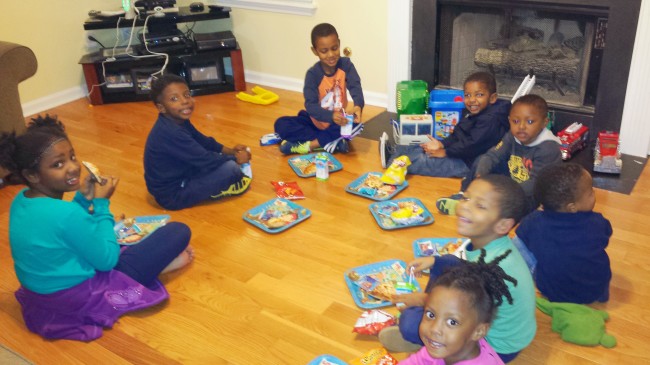 Check out the Disney Parks Blog for some super cute ideas and up to date information on all the happenings at Disney Parks. I I had so much fun hosting a #DisneySide party with tons of friends. It was a great afternoon for all bringing the Happiest Place on Earth to Atlanta.
 4. Join MomSelect.
Now this is just my own opinion and it might not help you get an invite but at worst joining MomSelect will connect you to a banging brand-to-mom marketing firm, BSM Media. Run by the fabulous Maria Bailey (@MomTalkRadio on Twitter), they offer a number of opportunities to earn money and products from many companies including Disney. Since they help put on the Disney Social Media Moms celebration, it makes sense that it would be a good idea to get on their radar.
FYI, they also helped put on the #BeachesMoms Social Media Conference on the Sand. This is another invite-only conference that has been held in Turks and Caicos and Jamaica. It is another family friendly influencer event you want to be invited to. I've been three years on a row and have loved every single second. (Sadly the 2017 conference was cancelled due to Hurricane Maria. I'm already looking forward to BeachesMoms 2018!)
 5. Build your blog.
This is something you do have control over. Spend time making sure your blog is as good as it can be. Work on increasing your unique monthly visitors and social media followers. Focus on up'ing your Klout score. Make connections with other bloggers who have similar niches and are on the Disney radar. Be the best YOU you can be.
6. Be nice.
I had to add this last point because even though it seems obvious, it isn't. If you don't get invited, be nice about it. Congratulate those who did get invited. Keep following the hashtag. Keep all your grumbling off-line. It is my opinion that those Disney Parks staff who put on this conference do NOT want to listen to you complain. Be gracious. Be a good person about it. Nobody likes a sore loser.
The only Grumpy that gets any play at Disney is a dwarf.
Remember, invites go out in waves almost every year. If you're not in the first wave, you might be in the next! Keep hope alive. While I may not have all the answers I think this is a good start for bloggers who want to get an invite to Disney Social Media Moms Celebration.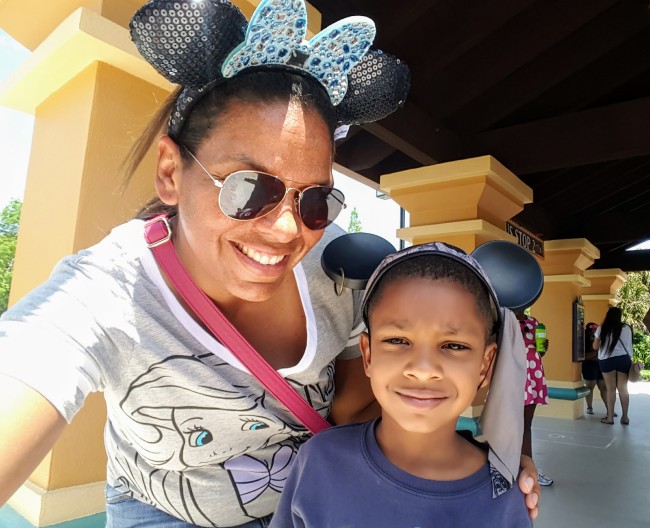 If you don't get an invite to Disney Social Media Moms you can still plan your own Disney vacation. Check out all the posts I wrote to vacation like a boss at Disney!