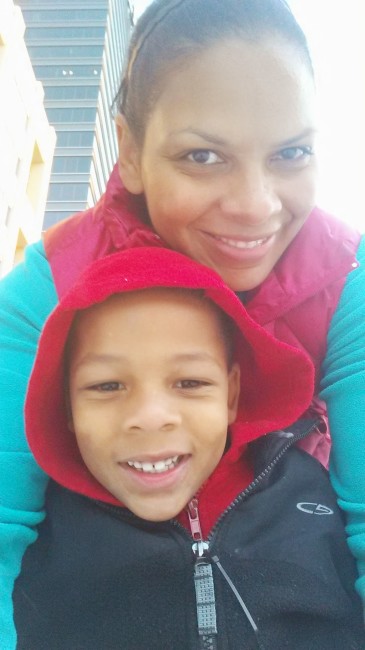 Atlantic Station made sure Atlanta got an early start on the holiday season!  Skate Atlantic Station is now open! My family and I had fun lacing up the skates and taking some turns around the oval. Sure it's a little cold, but it is winter people!  Put on a coat and maybe some gloves and you'll be fine!
Skate Atlantic Station, the 10,000-square-foot, open-air ice-skating rink, will be open from now through February 14, 2015. This unique, track-style rink  offers a magical winter atmosphere to skaters with lights, holiday décor, and both contemporary and holiday music.  It is sure to have you dreaming of a white Christmas.  (Wait…snowmaggedon is still too fresh. No white Christmas. NO WHITE CHRISTMAS.)
Check out how well my 6 year old is ice skating!

KNOW BEFORE YOU GO
Skate Atlantic Station will take over District Street between 17 1/2th and 18th Streets.

Wear two pairs of socks or very thick ones to protect feet and legs that aren't used to ice skating.
The smallest size skate Skate Atlantic Station carries is size 12. My tall 4.5 year old finally was able to skate this year!
Admission is $13/adults and $10 for children under five, seniors, and those with a valid military or student ID.
Be sure to check the hours of the skating rink before you go as they change throughout the week and holiday season.
This is a warming station with treats, hot chocolate, and souvenirs! Be prepared for the whining if you don't buy something.
Don't rip off your Skate Atlantic Station wrist band.  Many retailers around Atlantic Station are offering discounts to those with a wrist band!
For more holiday cheer at Atlantic Station, click here for a full listing of holiday events, including; Santa, Snow Shows and the Annual Tree Lighting!  Not close to Atlanta?  Check out ice skating rinks in your town for a fun, family event the kids will love!