The Sesame Street Kindness Tour is coming to Atlanta! Perimeter Mall will host the fun, FREE kid friendly event this Saturday, January 14th from 11 a.m. to 4 p.m..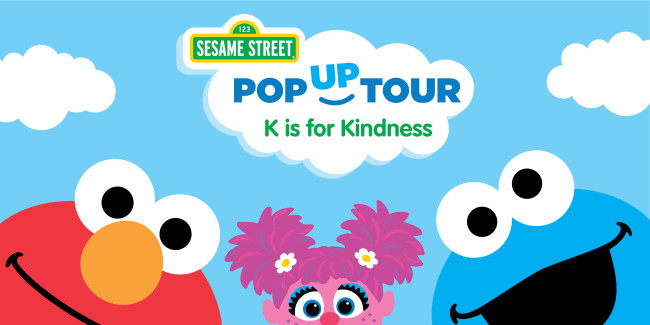 Some of my favorite Sesame Street characters, including Elmo and Abby Cadabby, will be featured. They will star in 15-minute live shows throughout the event. There will be special surprises during the Sesame Street Kindness Tour, which has been inspired by the new, 47th season of Sesame Street. 
This event, created especially for preschool fans and their families, features hands-on digital learning fun, participation from local libraries including bilingual English/Spanish books and activities, "meet and greet" opportunities with the costumed characters, as well as the interactive live stage shows.
HBO and Sesame Workshop, in partnership with local public television stations, created the Sesame Street: K is for Kindness Tour, to be an immersive, experiential limited-engagement tour. And did I mention it is FREE?!?
About The Sesame Street Kindness Tour
"Teaching kindness has been at the core of Sesame Street since it first arrived on television and remains just as important today as it was then. The Sesame Street: K is for Kindness Tour continues in this tradition of presenting such important lessons to preschoolers. As a proud partner with Sesame Workshop and local public television stations, we will bring the joy of Sesame Street to communities and share this magical experience with children and their families who will be able to see, touch, and interact with their favorite Sesame friends up close." Dennis Williams, Vice President of Corporate Social Responsibility, HBO.
The Sesame Street Kindness Tour Schedule
Not in Atlanta? No problem. The Sesame Street: K is for Kindness Tour is crisscrossing the country. Check out the upcoming dates to see if it is coming to a mall near you.
Saturday, January 14th                             Atlanta (Perimeter Mall/Atlanta, GA)
Saturday, January 21st                             Miami (Pembroke Lakes Mall/Pembroke Pines, FL)
Saturday, January 28th                            Denver (Flatiron Crossing/Broomfield, CO)
Saturday, February 4th                             Seattle (Westfield Southcenter Mall/Seattle, WA)
Saturday, February 11th                            Portland (Washington Square/Portland, OR)
Saturday, February 18th                            San Francisco (Pleasanton, CA)
Saturday, February 25th                           Los Angeles (Westfield Culver City/Culver City, CA)
Sunday, March 5th                                     Minneapolis (Mall of America/Bloomington, MN)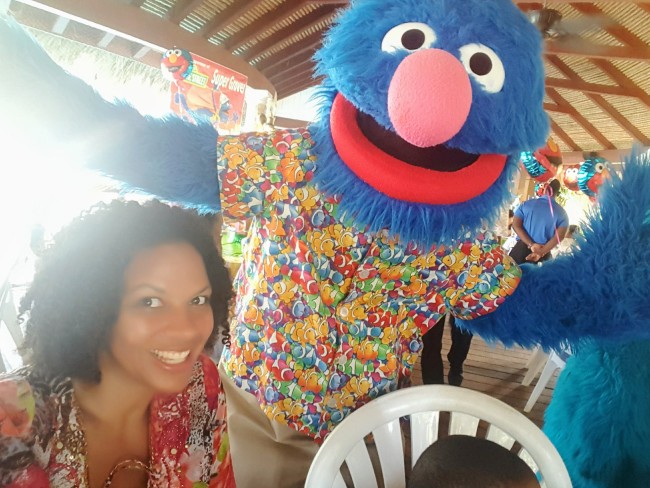 The new season, (the 47th one!) of Sesame Street will feature Elmo in an updated, fresher version of "Elmo's World." Elmo and the rest of his friends can be seen throughout the season, as well as in previous episodes of Sesame Street currently available on HBO and PBS KIDS and on Sesame Street's YouTube channel.  Sesame Street is produced by the nonprofit educational organization Sesame Workshop, and is underwritten in part by Beaches Resorts (LOVE them) and UnitedHealthcare.