Traveling with kids is hard. It can be emotionally tough. It can be physically difficult. It can shake even the best parent's resolve. But, like so many people say, it's worth it. So how can you travel with your kids in a way that doesn't make you want to hibernate in a beach sand fortress?
Here's my secret: hire a babysitter.
I can hear the gasps from moms and dads all over the country. Hire a babysitter? Have someone intrude on our family vacation? Admit that I need help when I'm supposed to be able to handle it all? Yes. Yes. And heck yes!
It doesn't matter if you have one child or a gaggle of children heading out of town with you. The whole family is excited and anxious. You all are off your schedule and you want to have as much fun as humanly possible together because you are probably paying a whole lot of money for your vacation. You need help.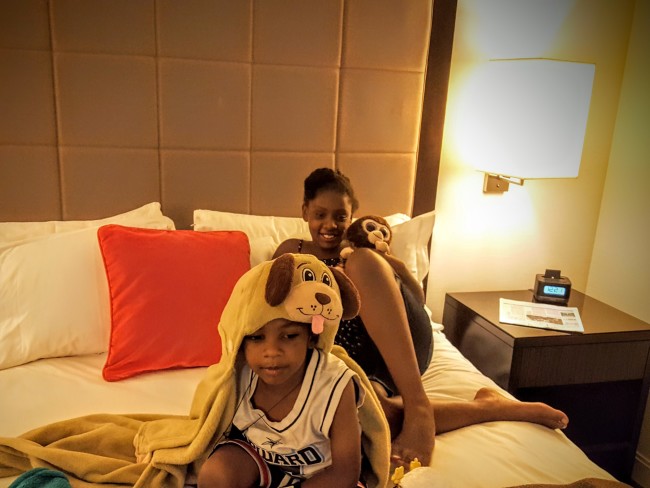 Let me be clear, it's OK that you need help. In fact, I expect it. You are not a bad parent because you'd like a night out with your spouse in Orlando (Epcot Food & Wine Festival anyone?), or you want a quiet dinner in Palm Beach (perhaps at CityPlace?) or you dream about a spa day at Beaches Negril. If you are a parent playing zone defense with your kids (which means you are outnumbered), you might just need an extra pair of hands. Knowing you need help is the first step to getting it.
As someone who travels frequently with my kids, I have learned that finding a babysitter is as difficult as it is important. If I am lucky enough to be in a city where I have family, it's easy to pencil a relative in for at least one night. Asking ahead of time is often the key. If I am in a new city, I've gotten babysitters through national caregiver websites or by getting help from the hotel where I am staying. If I'm lucky, the hotel has a supervised kids club that my children actually like. (The one at Beaches Negril was FANTASTIC!)
Recently, I was introduced to Sitters in a Second and used one of their professionally screened babysitters in Palm Beach, FL. It was a simple process but one that was also thorough. I was vetted and the caregiver went through an extreme vetting process. Even the hotel, PGA National Resort and Spa, was vetted too! Sitters in a Second takes the time to match each family with the appropriate caregiver. They saw from my social media posts that we are an active family and so they make sure they sent over an athletic woman who could keep up with my four kids.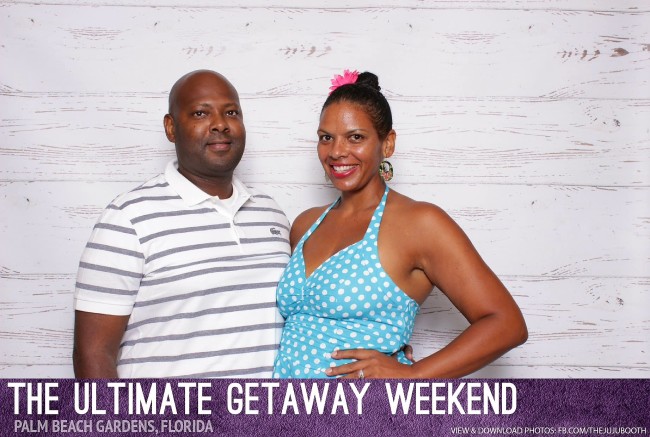 My husband and I were able to spend time reconnecting over dinner and a fun night out at the Black Enterprise Golf & Tennis Challenge while the kids had a ball at the pool with the babysitter.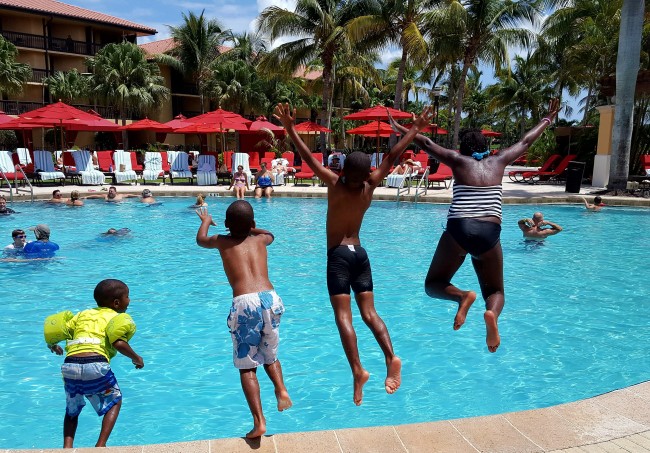 She even made them dinner, supervised showers and put them to bed. What a treat for me not to have to do it for one night. Yes!
Sitters In A Second, Inc. provides sitters to families traveling with kids in luxury hotels in Orlando, Palm Beach/Miami/Ft. Lauderdale in Florida. As well as in Newport/Laguna, Marina del Rey/Santa Monica, CA, Palm Springs/Rancho Mirage in CA. private homes in Palm Beach, FL. I know that weather I am in Palm Springs or Palm Beach, or many places in between, I can count on one business to provide a quality, competent sitter when I need one.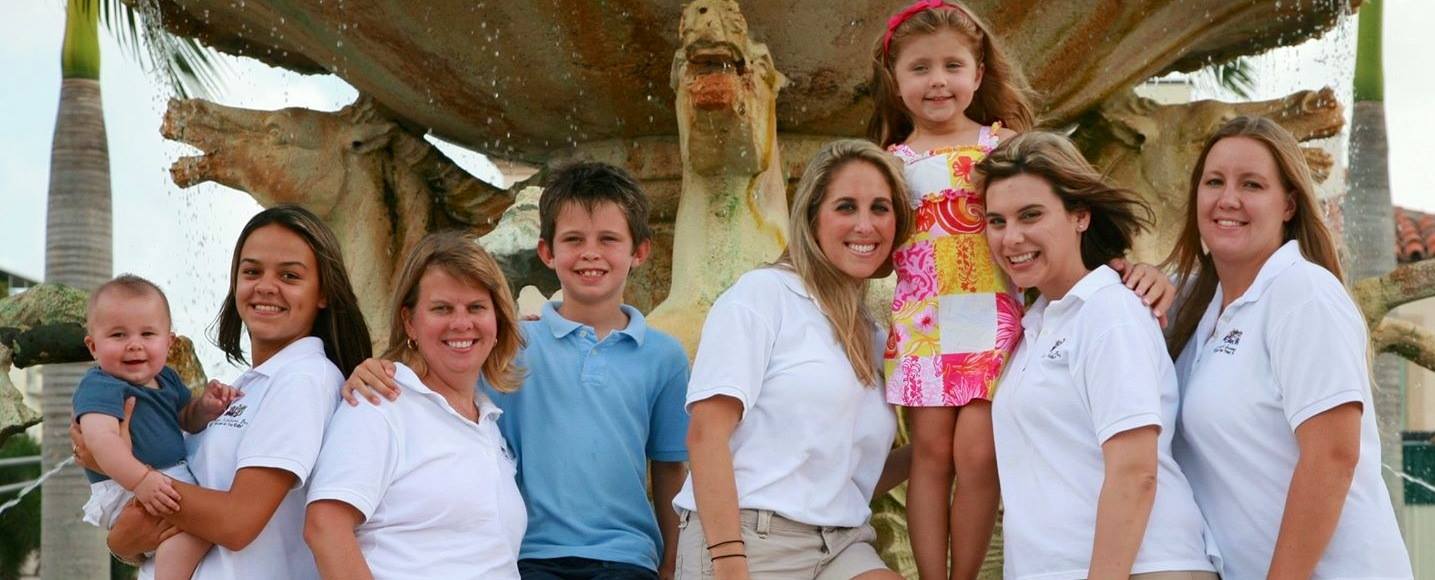 If you aren't traveling with kids in an area that Sitters in a Second covers (just yet), do your due diligence by reaching out to hotel concierges or even local mom groups for help finding a sitter. Or splurge on the hotel with the fancy kids club. Where there's a will, there's a way.
The secret to traveling with kids is most definitely asking for help, and hiring someone if necessary. You may be able to come home from a vacation with your kids feeling refreshed and renewed and not burned out.