Did you know National Shake Month is September? My friends at Johnny Rocket's hipped me to this fact and I thank them profusely. They were a sponsor at this year's Blogger Bash in New York City and asked bloggers to come up with their own milkshake recipe.  The best one will be highlighted on Johnny Rocket's website and the winner will win a family vacation to Universal Studios Hollywood!  I'm going to Universal Studios Orlando this week, so it would be awesome to hit the park on both coasts. Honestly, it doesn't take much encouragement for me to put together a good milkshake, and my 7 year old and I think we came up with a doozy. Ready for it???
Brown Brittle A La Mode Milkshake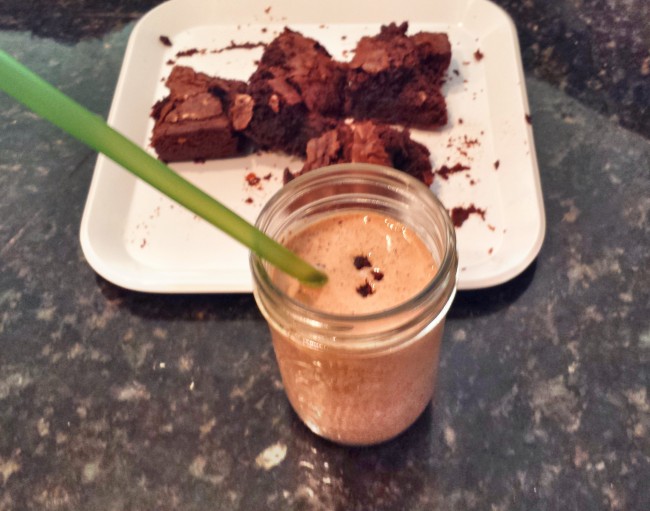 Yeehaw…right???  The concept for this milkshake was born out of necessity. We had leftover brownies from a playdate but not enough for the whole family.  So throwing a couple brownies in a blender with vanilla ice cream was a brilliant idea (if I say so myself).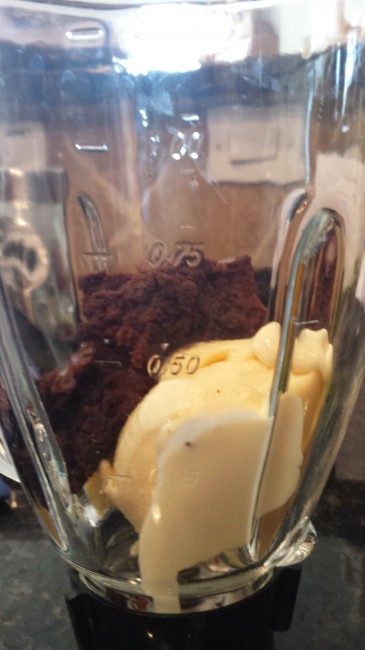 My 7-year-old said we should add in some chocolate and caramel sauce to jazz it up and I agreed. (That's the part that we are calling a la mode FYI.)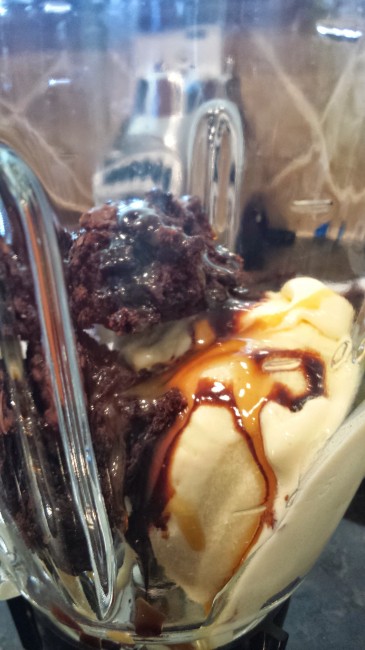 We blended everything up then added a couple pieces of brownie brittle (also known as crumbs) as garnish.  The result?  FABULOUS!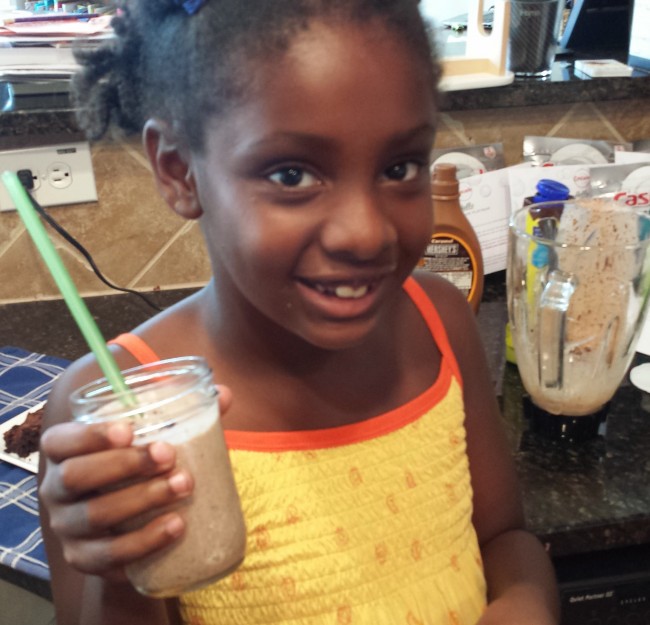 Brownie Brittle A La Mode Milkshake Recipe
Two leftover brownies (or lots of crumbs or a bag of that new product, Brownie Brittle)
1 cup vanilla ice cream
Chocolate and caramel sauce to taste
Blend together until creamy.  Add additional brownie brittle as garnish.  Hide from your children and enjoy.
What do you think? Sound like a winning milkshake?  Adding a little "mommy juice" might be the thing to spruce it up?  I'll let you decide.