I'm forever looking for Entenmann's Little Bites muffins coupons. My kids just love them! There's something about getting multiple delicious little muffins in a cute package that always makes them giddy. And now they have a new reason to love these tiny bites of tasty goodness. Just in time for the DVD/Blu-Ray release of "Smurfs: The Lost Villiage", you can now buy Smurf Blueberry Muffins! I was provided with Entenmann's Little Bites muffins coupons to redeem and a gift card so I could share my thoughts and information about Entenmann's Little Bites products with you.  Plus, they are giving a lucky reader a prize pack too!
These Little Bites Smurf Blueberry Muffins are the perfect Smurf-approved baked snacks.  My kid would say they are Smurftastic! These moist, delicious muffins are even made with real blueberries. Plus they contain no high fructose corn syrup, and they are even certified Kosher. At only 180 calories per pouch, Little Bites Smurf Blueberry Muffins are the yummy snack for the whole to enjoy, especially while on the go!
Entenmann's Little Bites Muffins Coupons & $25 Giveaway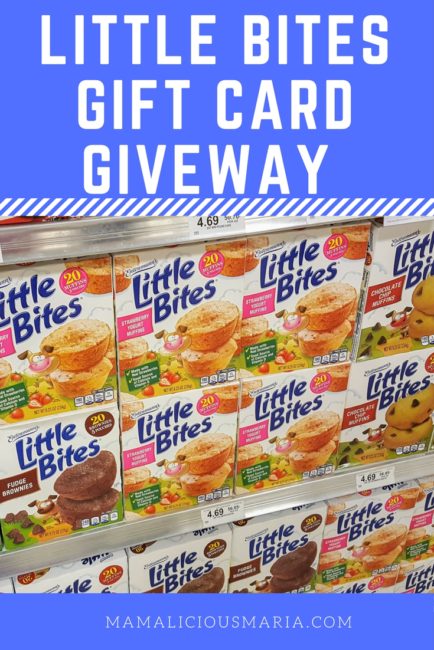 I wanted to give Mamalicious Maria readers a chance to try these Little Bites for themselves, so here's a giveaway to do just that. Entenmann's Little Bites is providing one winner a $25 virtual Visa gift card and (3) coupons for $5.00 off the purchase of any Entenmann's Little Bites! The winner will be selected on July 28th. A physical mailing address will be needed (no P.O. boxes, U.S. residents only). Enter here:
a Rafflecopter giveaway

Free Gift with Purchase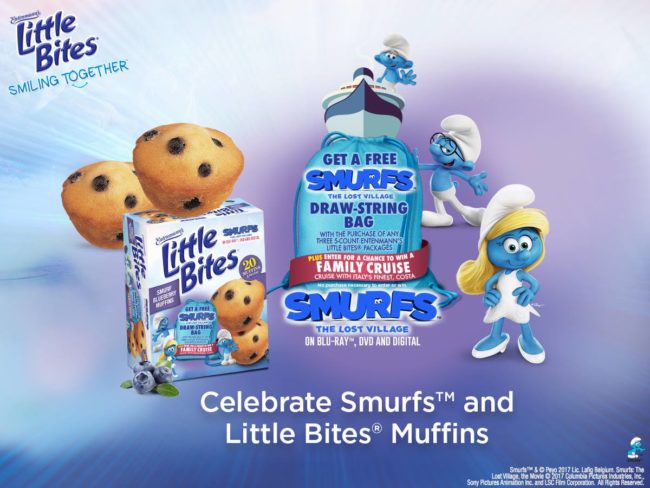 Look for specially-marked packages of Entemmann's Little Bites for a fun special offer. Now through August 8, 2017, with the purchase of any three five-count Entenmann's Little Bites packages including Smurf Blueberry Muffins, you will have the opportunity to receive a free Smurfs draw-string bag.  The mail-in redemption will also enter consumers in a sweepstakes for the chance to win a family cruise with Costa Cruises. Take a family cruise is high on my to do list so I'll be entering myself!!
Join the Club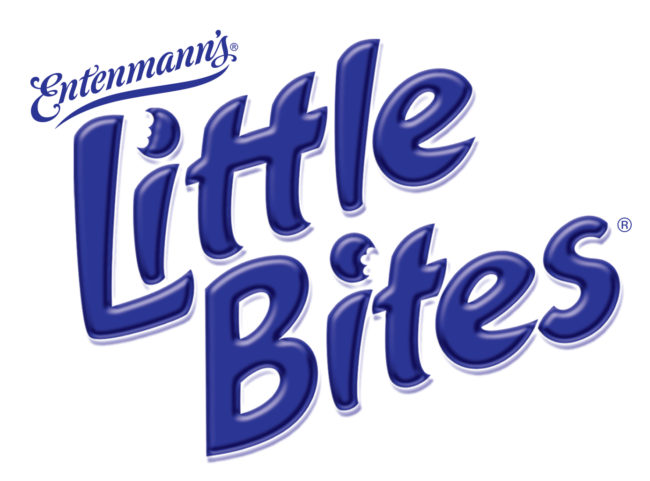 Get the inside scoop on all things about Little Bites snacks before everyone else does! New Products, contests, giveaways, getaways, videos, recipes, freebies and maybe even some Little Bites muffins coupons! Learn more about how to join at littlebites.com.
"Smurfs: The Lost Village" is now out on DVD/Blu-Ray
This is one of those cute movies that both the kids and parents love. We had a family movie night recently and watched this movie and it was a hit with all four kids as well as myself! (I even caught my husband enjoying it!) I especially could relate to the message that your origins don't have to determine what you become. Smurfette might have been created for evil but *spoiler alert* she doesn't have to stay that way! "Smurfs: The Lost Village" is now available on Digital, Blu-ray, DVD and 4K Ultra HD. Visit smurfsmovie.com for more information.
For more information on Entenmann's Little Bites and the rest of the delicious line of Entenmann's treats follow them on social media: