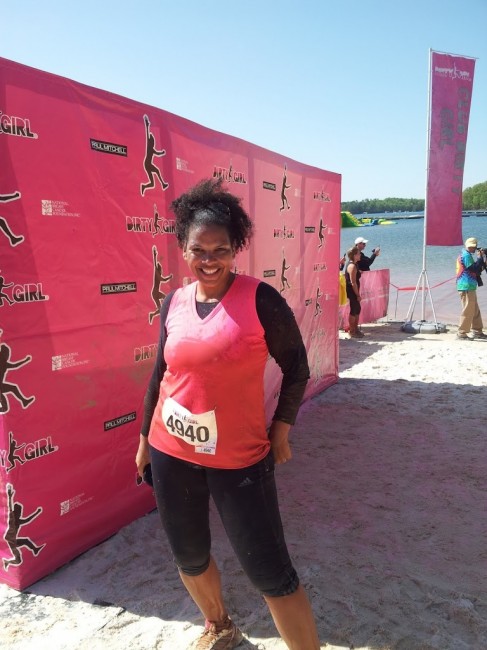 Remember a couple weeks ago when I told you that I was going to run a Dirty Girl 5K?  I was given a free registration to check out this unique event for myself but I didn't really know what to expect. I figured some of my blogger friends were up for it so I just decided to give it a whirl. And I tell you what…I'm so glad I did.  It. Was. Awesome.
Not only was it a great workout, but the encouraging, open spirit was just so refreshing.  I ran with some blogger friends (Raisa Lefe, JaMonkey, StressFreeBaby, RenderMeMama, and others) and we helped each other, cheered each other on, laughed, joked, ran, sweated, and just had a fantastic time.  Sure it was hard.  It's supposed to be.  But it was the most fun I've had in a long time. I just loved it and can't wait to do it again.  Doing this Dirty Girl run was a good example of how sometimes you just have to say "Yes!" and step out of your box to do something different.
Wanna get in on the action?  Check out when the next Dirty Girl 5K is coming to your town!
Dirty Girl Mud Run Course Description
Run, walk, climb, crawl—you'll experience it all at the Dirty Girl Mud Run. The event will happen rain or shine (or really, really cold).  Costumes and teams are highly encouraged! (There were tutu's, dirty team names and custom team shirts.)
The course is 3.1 miles long with approximately 10-12 "obstacles".  Each wave of runners will include approximately 250 other women and because it is an un-timed event, everyone can go at their own pace. About half of the participants choose to walk and/or slowly jog so that they can stick together with their whole team. Such a fun, fun event!
Photos courtesy of  JaMonkey: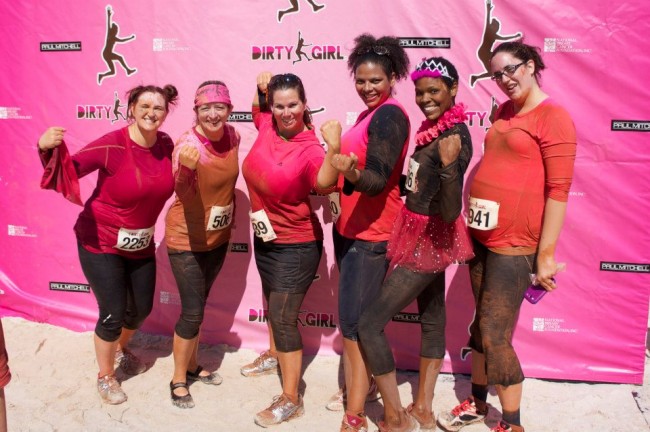 Disclosure: I received a complimentary race registration. All opinions are entirely my own.