Traveling with the family for the holidays can be fun and exciting. It can be a way to create memorable connections between your kids and their extended relatives. It could be simply to have a fantastic memory-making family adventure. The one thing almost everyone can agree on is that holiday family travel can be stressful. Here are some ideas for making it a little less stressful for everyone.
Holiday Family Travel to Visit Relatives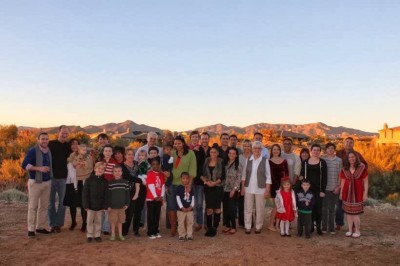 Two years ago my family and I went on an epic adventure for nearly 2 weeks in Arizona. We visited my family and simply spent time all being together. With 19 of us in the immediate family, it is a crowd when we get together.
The best thing about the whole trip was the closer relationship between my children and their cousins, who are roughly the same age. I loved seeing my nieces and nephews open presents and spending time time just casually chatting with my sisters is something I treasure.
In addition to time with my entire crazy family, we decided to make sure we had Smith family time too. We had a Kia Sorento to use and did some sightseeing on our own. We also stayed at two different hotels (the Fairmont Scottsdale Princess and the Pointe Hilton Squaw Peak Resort) for short stays to have some fun as a family of six.
TIP: Be sure to get in some downtime when you're planning your holiday family travel to make sure you don't lose out on your own traditions.
Destination Holiday Family Travel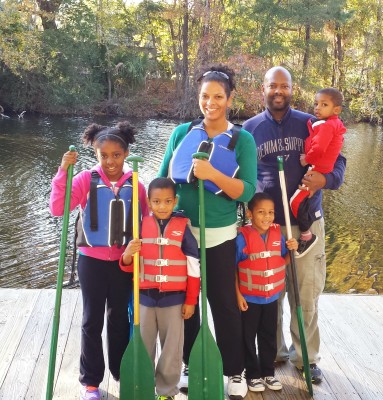 Last year for Thanksgiving, we drove to Hilton Head, SC to have Thanksgiving at the Palmetto Dunes Resort. Without family in a reasonable driving distance, it seemed like a good idea to get out of Atlanta and try something new. And it was!
We brought turkey and all the fix innings with us since we were staying in a 3-bedroom bungalow with a full kitchen. Despite being far from home, we could still have the traditional Thanksgiving dinner I always want. And then we spent the weekend hiking trails, riding bikes, playing tennis, and just exploring the great resort. Instead of paying for an expensive dinner out or rushing around trying to snag Black Friday deals, we were filling our tank with memorable family time. My six year old even learned to ride a bike that trip!
TIP: When scheduling holiday family travel away from relatives, try to incorporate some traditional elements as well.
Preparing for the Unexpected during Holiday Family Travel
Things can go wrong during any trip. And when you add in kids, there's a high percentage that something will go wrong. Think about looking into Travel Guard by AIG Travel to protect yourself financially. Travel Guard by AIG Travel offers travel insurance and assistance plans trusted each year by millions of travelers worldwide. AIG Travel is distinguished by award-winning customer care and 24/7/365 assistance teams that provide travelers with the coverage and services they need anytime, anywhere.
Travel Guard by AIG Travel is for both business and leisure travelers. They offer several types of coverage including for trip cancellation, travel delays, lost luggage, medical emergencies and more.
Tip: Opt for the Travel Guard Gold plan if traveling with the family. Kids are covered at no additional cost! 
Want to learn more? And have the chance to win Amazon gift cards? Join me at Traveling Mom's #WhereNext? Travel Guard by AIG Travel Twitter Party, November 2, 2015 at 9 p.m. to 10 p.m. The #WhereNext? #TMOM Twitter party will get you ready for any holiday family travel you have planned, and you might even win a gift card to purchase some holiday essentials, courtesy of the sponsor, Travel Guard by AIG Travel. You could win one of five $100 Amazon gift codes! (Winners selected at random.)
WHEN: November 2, 9-10 pm ET
Panelists: @travelingmoms @KimOrlando @CindyTravelsOn @MaryHeston @DesertChica @NicoleWakelin @MariaRSmith @SueRodman
HOW TO JOIN: Follow the #TMOM and #WhereNext? hashtag
HOW TO ENTER: To be eligible, you must RSVP by leaving your Twitter handle in the Gleam widget below – NOT in the comments. (If you aren't on Twitter, it's easy—and free—to sign up. Go to www.twitter.com to see how – or just leave your name in the widget). You also must have at least three unique Tweets (other than a RT) on the Twitter party from 9-10 pm ET on November 2.
TravelGuard by AIG Travel #WhereNext 11/2

I'm a huge fan of taking advantage of school holidays and travel deals to schedule a family vacation around the holidays. With November around the corner I'm already plotting #wherenext? for my family!