I want to give you hope for the New Year. I gave you peace for the holidays so this makes sense to be my next gift to you. This post was inspired by New Life, an inspirational movie is coming to DVDs and streaming services near you. The film reminds us all that hope is one of the greatest gifts we can give each other and ourselves. With 2018 just beginning, it is a great time to focus on the future and retain our hope for that the best is yet to come.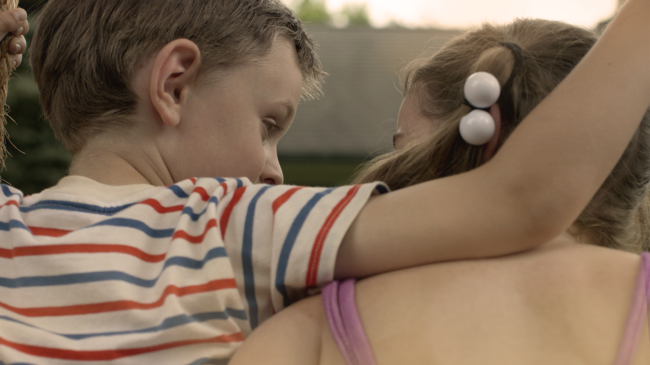 The start of a new year after the holidays can be a rough time. It can be especially challenging for those who have experienced loss, trauma or grief of any kind. Being able to hold onto hope in the midst of grief may be one of the most difficult things you ever try to do. To help you with that challenge, I wanted to give you hope for the New Year with these tips courtesy of New Life, a film that explores the subject of hope in a unique and engaging way.
Sharing the tissue box with hits such as The Notebook and The Fault in Our Stars, New Life is a love story that makes all ​of life beautiful. Take a look at the trailer below.
9 Things that Will Give You Hope for the New Year
Friendships that endure despite…time/distance/kids/EVERYTHING.
2. Being able to see the world from the unique vantage point of your children.
3. Remembering what it felt like to fall in love…and then working on getting that feeling back.
 4. Having people in your life that just make you laugh.
5. Knowing that making up is the end result of every fight.
6. Having people in your life who know you, love you, and believe in you.
 7. The random acts of kindness that occur daily, sending waves of positivity into the world. 
8. The idea that "True Love" really does exist. (And if you haven't found it yet…just wait.)
 9. The idea that no matter how we feel right now, it will pass. And we are never really truly alone.
More about New Life
New Life tells the story of Benjamin Morton (Jonathan Patrick Moore) and Ava (Erin Bethea), who meet as children. What began as a childhood friendship grows into a meaningful relationship as the two plan out their lives together. When life takes a turn neither of them expected, their entire future is called into question, and they must decide what it really means to make the most of life. New Life is the perfect movie to give you hope for the New Year!
Interested in picking up a copy of New Life? You can pick up your copy here!
About Argentum Entertainment
Founded by Drew Waters and Erin Bethea, Argentum Entertainment creates quality projects for mass audiences by appealing to the highest demand in entertainment for just good movies. ArgentumEntertainment.com