Today is #GivingTuesday. It's the time of the holiday season when consumers are asked to use their buying power to help those in need with their gifts. Maybe that means buying a tin of nuts from the neighborhood school's fundraiser, giving extra money to a charity you support, or buying a gift from a company that gives some profits to support others. There are endless ways to give back!  Buying gifts that give back is an easy start. #GivingTuesday is a catchy catchphrase but know that any day can be #GivingTuesday…any season can be a giving season.
Here's a round up of three worthy organizations and the gifts that give back to them. I hope it helps you get some holiday shopping in while participating in #GivingTuesday!
Heart of Haiti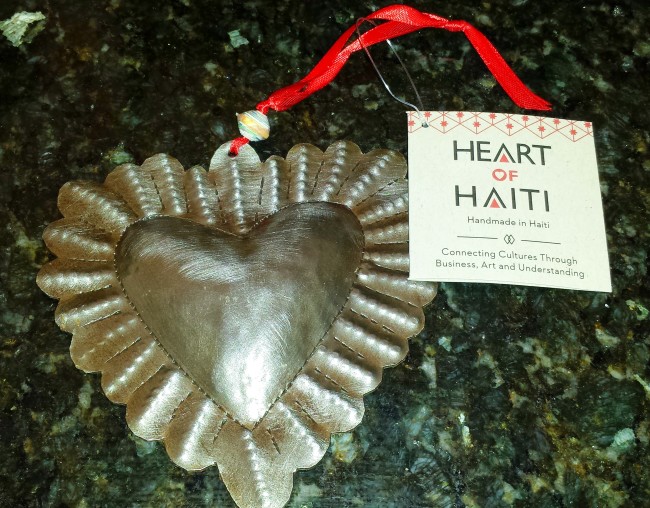 You have heard me talk about the great initiative Heart of Haiti from Macy's many times before. I love that they aren't just giving money to these Haitians who desperately need it, but they are helping them start businesses. Through Heart of Haiti, Macy's is teaching these amazingly creative artisans how to be business owners and support themselves, their families, and their communities in the process. The old adage is true: Give a man a fish and he'll eat for a day.  Teach him how to fish and he'll eat forever. These home decor pieces are truly breathtaking and would make wonderful gifts for just about anyone on your list.
St. Jude
St. Jude Research Hospital slogan says it all: "Give. To help more kids live." Through their Thanks and Giving campaign, consumers have a multitude of opportunities to help St. Jude continue it's mission of never turning a child away for lack of funds. I give thanks everyday for the healthy kids in my family, and so I do what I can to support the families who haven't been that lucky. The Thanks and Giving campaign has partnered with dozens of companies from K-Mart to Brooks Brothers to Williams-Sonoma to make it easy for consumers to get money to St. Jude's. Look for select merchandise in stores or just donate directly through each partner. (Earn reward points and get coupons for K-Mart while helping St. Jude's by clicking here.)
Give Kids the World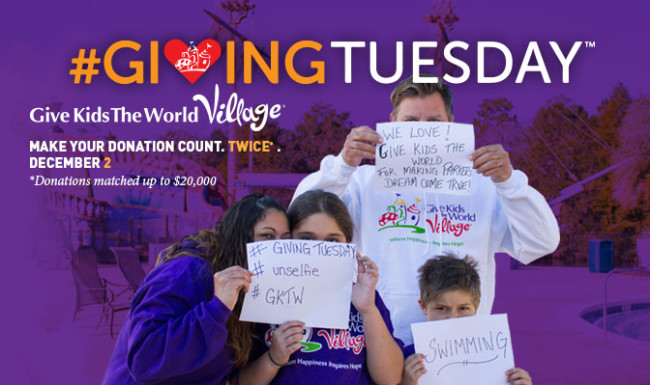 Give Kids the World is a non-profit that believes all kids should be able to experience the wonders of the the Orlando area in their lifetime. They host families from all over the world who get to spend 7 days in paradise…for no fee.  Seeing the magic of Disney or the wonder of Universal or just sitting by the pool on a warm winter day. These are all things sick kids may not ever get to do. Support this worthy cause by shopping from their online gift shop. I had the opportunity to visit this wonderful place this year during the Family Forward conference at Universal Orlando Resort and was amazed…simply amazed. And their 'eat ice cream for breakfast' philosphy resonates with me for sure!  They are trying to raise $60,000 in donations on #GivingTuesday. Every dollar raised will go straight to the Give Kids the World Village to help create the happiness that inspires hope for children with life-threatening illnesses.