Use these CARS 3 activities to help you gear up for this summer's hit – Disney•Pixar's "CARS 3"! Sometimes you need some indoor time, even if it is summer, and these activities will give you just that. Even before CARS 3 cruises into theaters on June 16, you can bring the excitement home. 
Six CARS 3 Activities for Indoor Fun
1. Watch the trailer.

Don't worry. There's no spoiler here. Let your kids watch this trailer to see what their favorite "cars" have been up to since their last film. And if they want to watch it over and over and over again while you finish cooking dinner…let them!
2. Enter to win tickets and other fun stuff.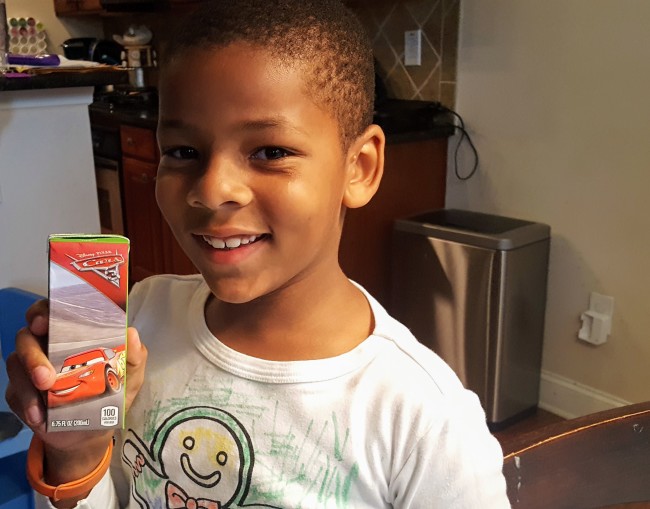 Winning free tickets is one of the best CARS 3 activities to me! Grab some of the Juicy Juice "CARS 3" 100% juice 8-pack juice boxes on shelves now. These limited-edition "CARS 3" products showcase some of my favorite characters like Lightning McQueen, plus new characters like Cruz Ramirez.They come in Apple, Berry, Fruit Punch and Grape, and multi-serve bottles in Apple, Berry, Fruit Punch, Cherry, Kiwi Strawberry and Strawberry Watermelon.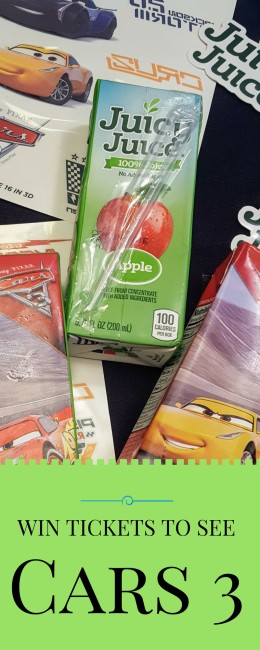 Save the packaging from these specially-marked packs and then let your kids find the unique code and enter it at juicyjuicegame.com. You will then be entered to win awesome prizes such as movie tickets, toys and activity sheets. With Juicy Juice, everyone is a winner!
 3. Do the CARS 3 activities sheets.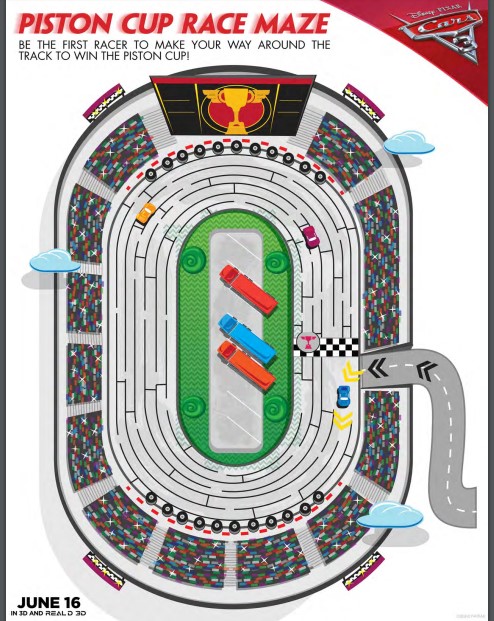 Don't tell the kids but these activity sheets actually are educational, helping fine motor skills, problem solving abilities, and building confidence. But they're fun too! Spend some quality quiet time helping your kids find their way their this CARS 3 maze. Or better yet, have them do it on their own and spend 10 minutes going to the bathroom by yourself. You're welcome.
 4. Make a CARS 3 recipe.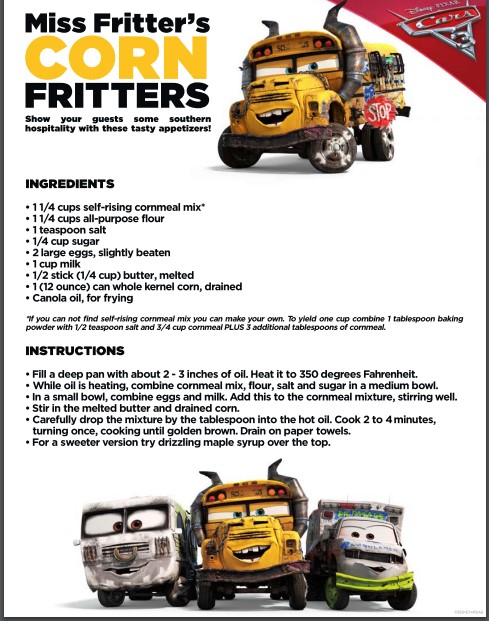 Bring a taste of the South home! Try baking some of Miss Fritter's Corn Fritters. Whether you eat them hot out of the oven for a delicious snack or as part of a pre-theater dinner, you're tummy will be glad you did. Since the ingredients are probably something you have on hand and the directions are straightforward and easy, maybe this is a recipe you can let the kids do by themselves while you supervise! [Of course, parents should help younger kids when handling hot items or using the oven.]
 5. Play a CARS 3 memory game.
This is another sneaky way to get some educational activities in during the summer. Test their memory, improve cognitive skills and work on their ability to concentrate with this fun CARS 3 themed memory game. And all it costs you is the paper and ink you need to print it!
 6. Pull out the cars!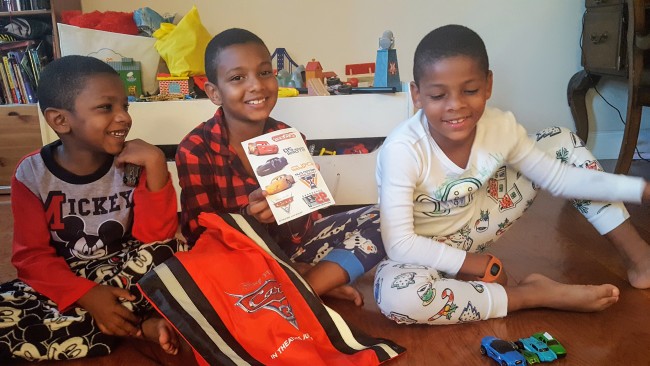 Any self-respecting mom of boys (and most girl moms too) have a collection of matchbox cars. Why not pull them out and have the kids recreate some scenes from CARS 3 (or any CARS movie). I let my boys pull out their cars and some activities Juicy Juice sent us during the post-bath/pre-bedtime witching hour and the time flew by. I think they realized they CAN have fun without electronics!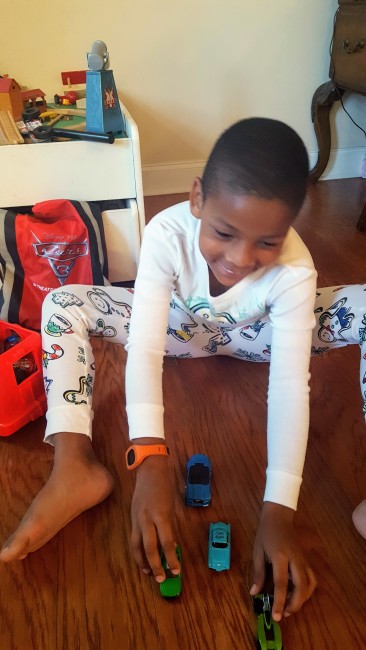 CARS 3 races into theatres everywhere on June 16th! Visit the official CARS 3 website for more fun CARS 3 activities, downloads, and information.