If you are spending your Atlanta New Year's Eve with kids, there are still tons of fun things to do. Atlanta is excellent at making New Year's Eve is a festive family occasion with lots of kid-friendly activities. With typically mild temperatures and affordable prices, Atlanta is a great place to spend New Year's Eve. And while there are plenty of adults-only parties and events, there are also a plethora of activities where kids are not only invited, but they are expected.
[Check out more winter activities to with the kids during winter break here.]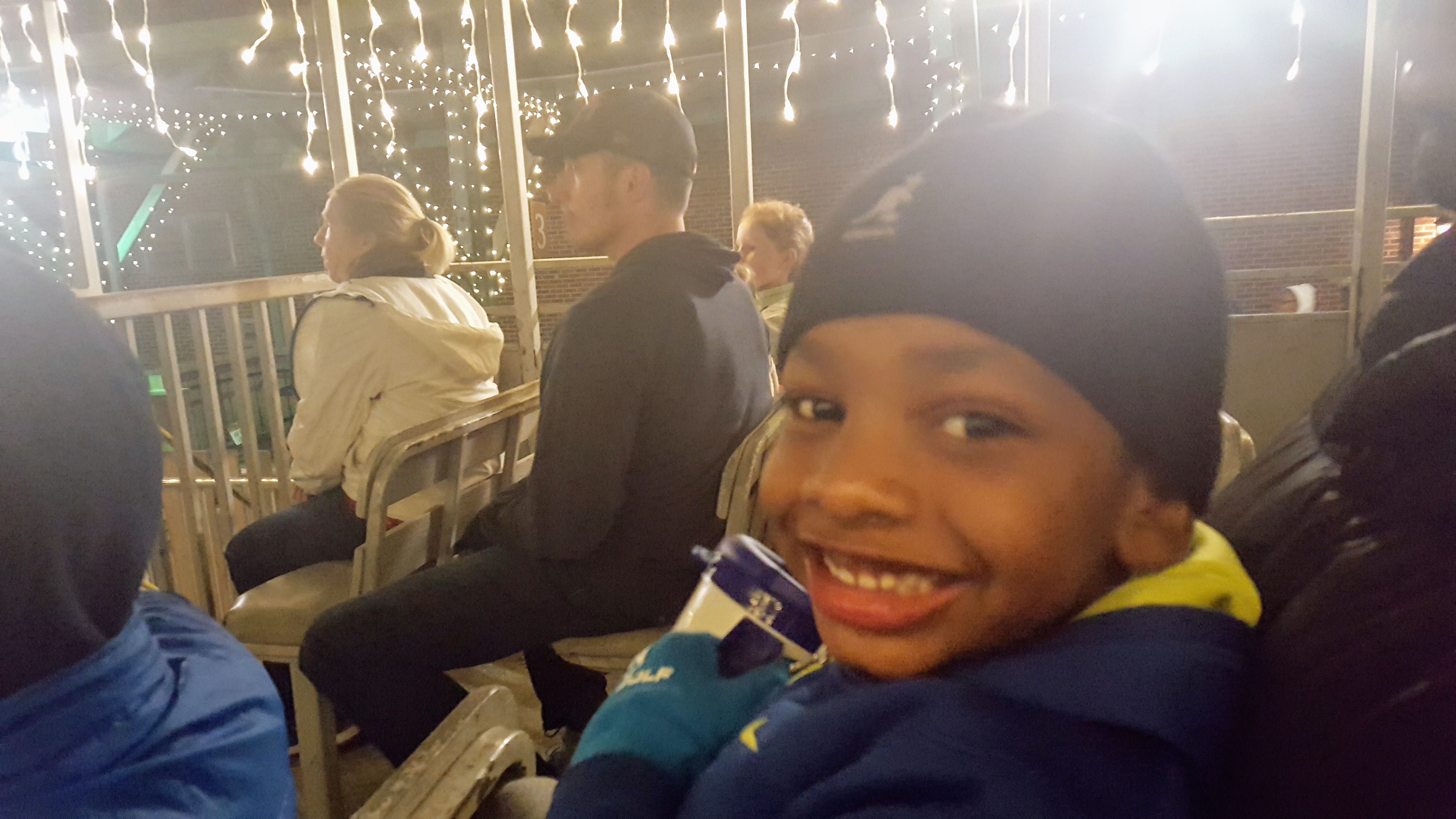 10 Events for an Atlanta New Year's Eve with Kids
1.  Life Time Athletic Atlanta New Year's Eve Party For Kids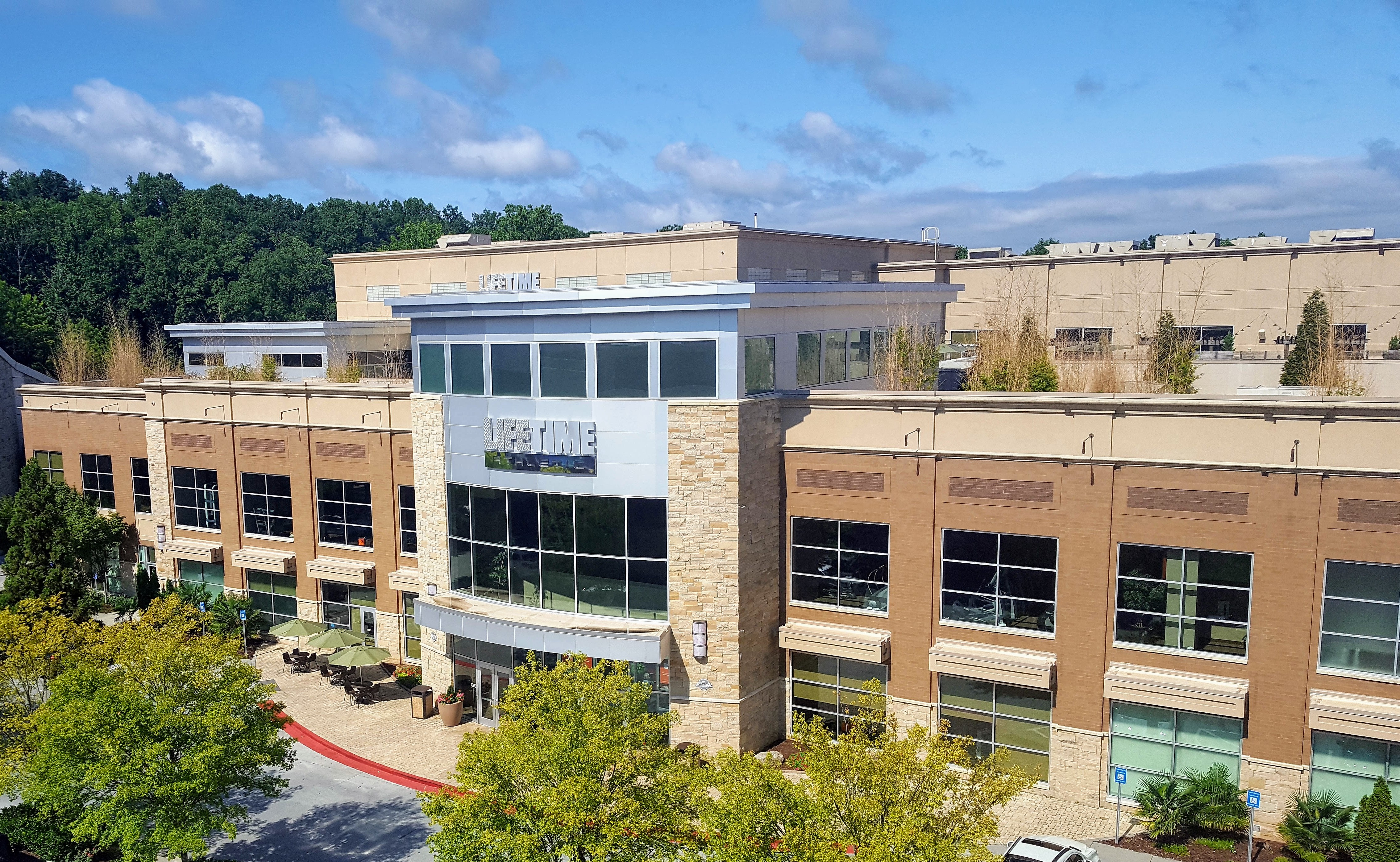 For those who want to give their kids a fun and festive Atlanta New Year's Eve in a supervised setting, Life Time Athletic – Atlanta is offering a New Year's Eve late night party for kids ages 4-12. The evening will include dinner, snacks, games and activities, and fun surprises. Festivities start at 6 p.m. and end at either 11pm or 1am. You choose!
And when the kids are off having fun, Mom and Dad can possibly have some grown up fun of their own! Cost: $40/member, $50/non-member (ask for multiple child discounts for more than two kids). Reservations required. Call (404) 257-0900 to reserve a spot.
2.   Chick-Fil-A Peach Bowl Fan Night
For those visiting for the big game, Chick-fil-A Peach Bowl Fan Night at the Georgia Aquarium is an event just for you. From 4 p.m. – 8 p.m. on Dec. 31, guests can experience all that the aquarium has to offer at a discounted rate. Each team's cheerleaders and mascots will also be in attendance, and a band pep rally is scheduled for 6:45 p.m. Tickets are available on a first-come, first-served basis, so be sure to arrive early. The good news is that the aquarium is within walking distance from most downtown hotels. Central Florida and Auburn fans, spend your Atlanta New Year's Eve with kids at this event especially for you!
3.    New Year's Eve Bubble Bash At 
Children's Museum Of Atlanta
The Children's Museum of Atlanta will be hosting their New Year's Bubble Bash twice this year with parties from 10 to 12:30pm and 2 to 4:30 pm.= on Dec. 31. This New Year's party for kids will include bubble-wrap fireworks, a dance party and some new surprises. Guests are encouraged to purchase tickets early for this popular event. The Children's Museum of Atlanta is geared to children ages 8 and younger, though my 9 and 10 year old still get excited about going. The hands-on activities tend to keep everyone's interest.
4. New Year's Eve Bash at The Battery Atlanta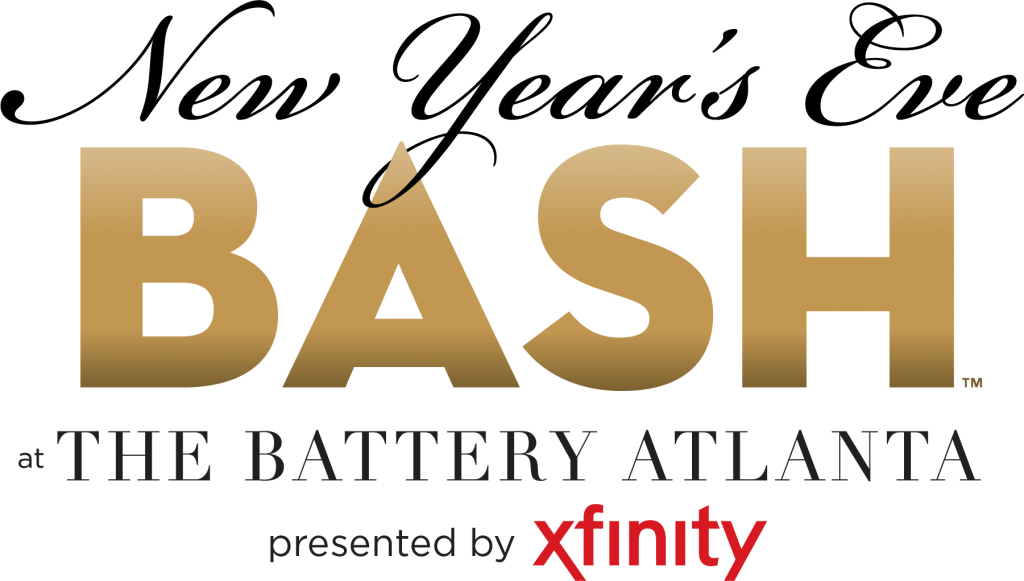 If you are looking for a FREE Atlanta New Year's Eve with kids celebration, the brand new Battery ATL has you covered! They are hosting two events. The kid-friendly party will be from 5:30 to 8pm. There will be music, performances, giveaways, and lots of fun. Will & Hope's Sandlot and the ice skating rink will both be open. For those who are celebrating sans children, the adults party starts at 9pm. It will also feature live music and performances, a countdown to New Year's and a fireworks finale! And yes, it's free too!
5. Noon Year's Eve Party at Skyline Park at Ponce City Market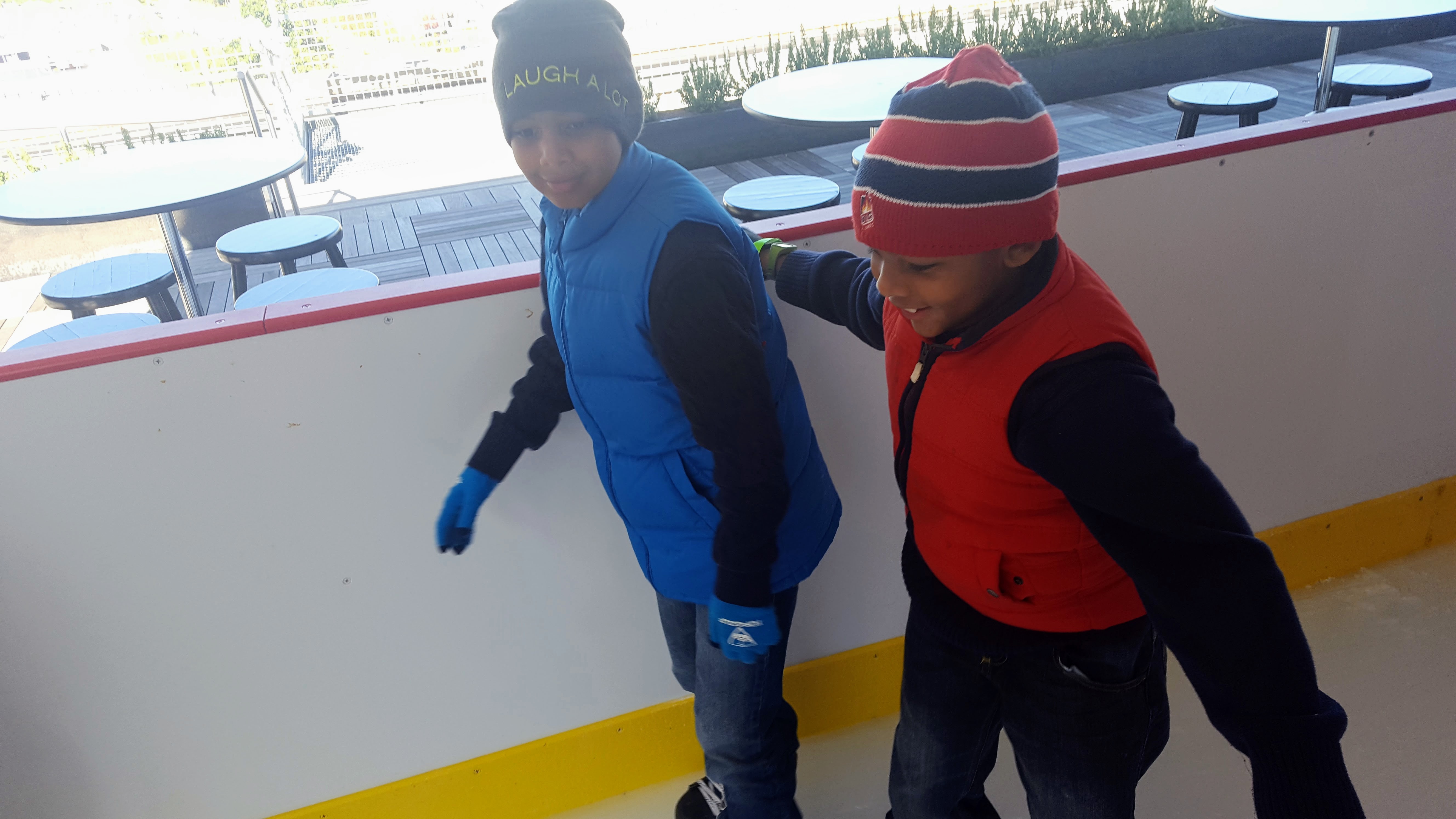 One of the hippest places in Atlanta is Skyline Park atop Ponce City Market. This year they will host a family-friendly "Noon Year's Eve" daytime event for children to count down to 12noon. Families and children of all ages are invited to enjoy early New Year's Eve fun on The Roof including a balloon artist, live music from Ms. Gail of The Jumpin Jam Band, stilt walkers, and food and drink specials. There will be a countdown at 11:59 am and a (bio-degradable…of course) balloon release. Tickets are $15 for kids, $10 for adults and children under 3 are free! They will be available for purchase day-of at the door. (No advance purchase)
6.   Deck the Hall at The College Football Hall Of Fame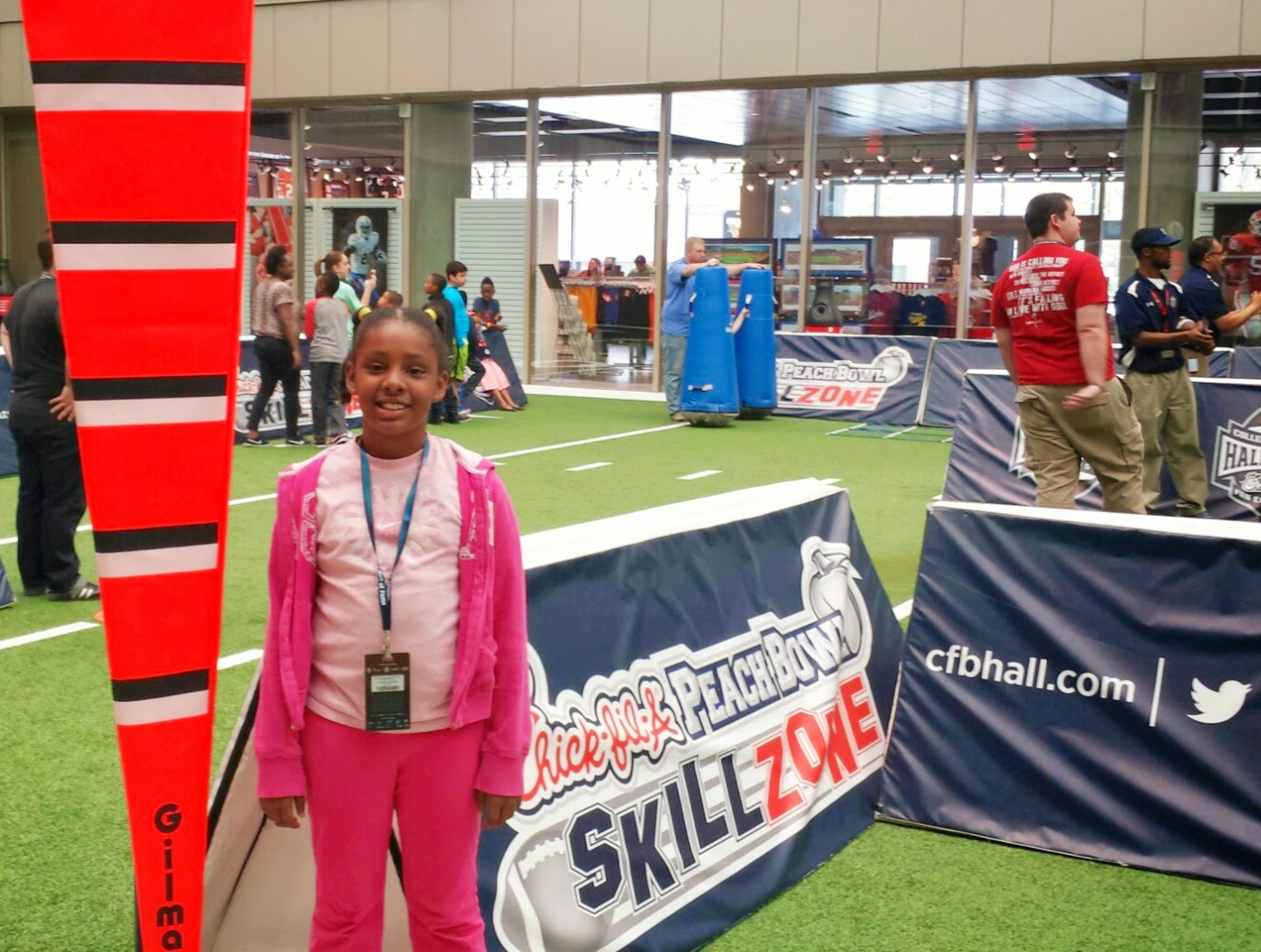 You can't call yourself a true football fan until you've visited the College Football Hall of Fame and Chick-fil-A Fan Experience. Through January 1, 2018, the attraction will host Deck the Hall, allowing guests to go back in time in the Hall of Fame, test out their football skills in the Chick-fil-A Peach Bowl SkillZone, or take a picture with the Chick-fil-A Peach Bowl trophy. Not a football fan? The College Football Hall of Fame has something for everyone! Open on New Year's Eve from 9am to 6pm.
7. Noon Year's Eve At LEGOLAND Discovery Center
LEGOLAND Discovery Center Atlanta invites families to ring in the New Year a bit early at its annual Noon Year's Eve on December 31! There will be a traditional countdown and balloon drop at noon (because you really don't want your kids staying up until midnight). Throughout the day, LEGO fans can also take part in the large group build, enter to win great prizes and receive special offers to visit LEGOLAND Discovery Center in 2018. All activities are included with admission to the LEGOLAND Discovery Center.
8.    Stone Mountain Park Kids Early New Year's Eve Celebration
Why wait until midnight? Stone Mountain thinks 9pm is a great time to celebrate the New Year. If you concur, bundle up and take the family to Stone Mountain Park's Kids' Early New Year's Eve Celebration. With more than two million lights, seasonal activities and a 9 p.m. countdown and snowfall, this event is a true family-favorite. Plus, Snow Mountain will be open all weekend too for an added fun event. Time to start a new Atlanta New Year's Eve with kids tradition?
9.  Holiday In The Park At Six Flags Over Georgia
Enjoy the over 1 million lights at Six Flags Over Georgia's Holiday in the Park while also getting the thrill out of the season. Ride some of the theme park's most popular rides, take in a holiday show, and try some seasonal treats (like peppermint funnel cakes). Six Flags Over Georgia is open 2 p.m. to 10 p.m. through on December 31st. Check out this article for tips on making the most out of your trip to Six Flags Over Georgia and for specific Holiday in the Park tips, read this post from TravelingMom.com
10.   Holiday Treats At The World Of Coca-Cola
Hold onto your holiday cheer at the World of Coca-Cola, where the festivities are still in full swing. New Year's weekend is your last chance to experience the attraction's holiday celebration that features special seasonal exhibits, larger-than-life decorations and samples of limited-time Gingerbread Coke and Chocolate Cherry Coke. During their Atlanta New Year's Eve festivities, guests can get a sneak peek of the attraction-turned-winter-wonderland here.