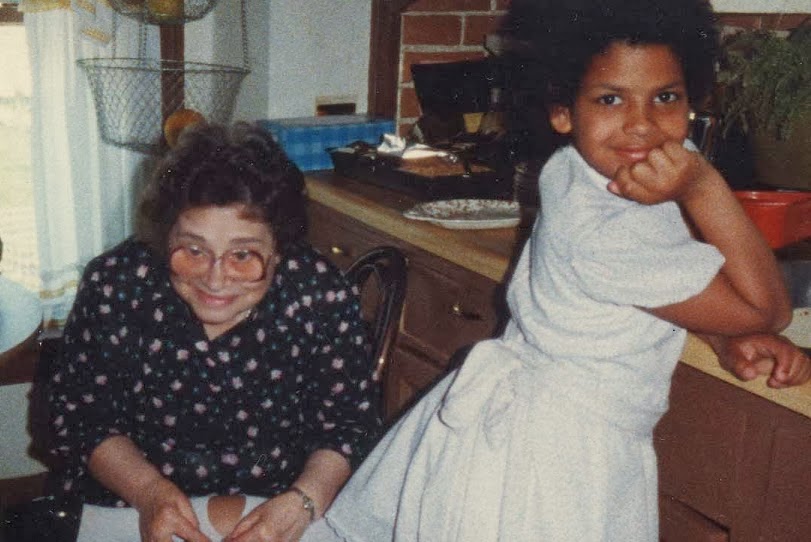 Grandma Jane sews a whole in my stockings, circa 1983
My Grandma Jane died today. And I am just so sad about it. But I feel like I'm not supposed to cry. I feel like I'm supposed to say things like "she lived a long life" and "she went peacefully" and even "now she's with Grandpa in Heaven", but I can't. All those things are true but I keep focusing on the idea that she won't be at Christmas next year. I won't have to call her on Mother's day. And on February 12th, she won't turn 97.
My Grandma was an amazing woman who lived 96 full years. She taught me so much. I have her recipes, pictures, and dozens of cards and notes I've saved over the years. And I will always have my memories. Grandma Jane was a tiny Irish Catholic spitfire who introduced herself as "Grandma"…even to the bag boy at the grocery store. She birthed 4 children and saw 6 grandchildren and over a dozen (and counting) great-grandchildren be born. She left a legacy of humility, humbleness, piety, and a quick-tongued humor. So she will be missed.
I know she lived a long life. I know she died surrounded by her loved ones as she would have liked. I know she is at peace now. Regardless, I miss her already and I still want to cry.