A moms night out is not a want…it's a need. For all of us over-extended, stress-out, car-pool-driving moms, we give of ourselves every single day. From cooking and cleaning to working inside and outside the home, we do it all. There comes a time in our lives that we may neglect our own needs.
9 Signs You Need a Moms Night Out
If any of these scenarios below sound familiar to you, you need to make a moms night out happen. Stat. We have to remember that we need to take care of ourselves so we can take care of everyone else!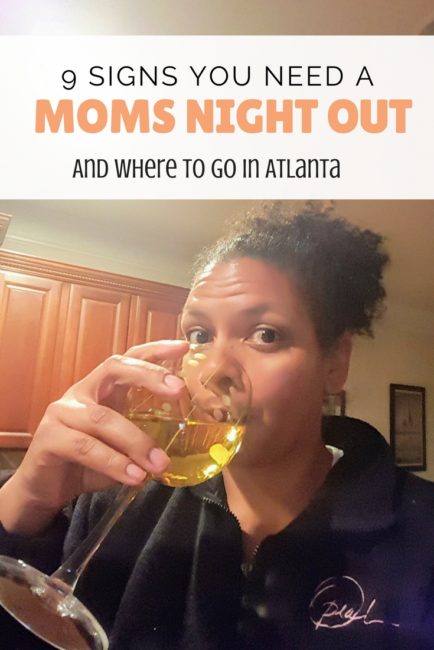 You like your dog more than your kids. And you don't like dogs.
Frozen pizza is your idea of a well-balanced meal.
You haven't gotten out of yoga pants in weeks.
You can't remember the last time you ate dinner with friends at a place without a play area.
You call going to the bathroom "me time".
The last time you dressed up it was from your child's costume bin.
You realize your kids have a way more fun social schedule than you do.
Kidz Bop has started to sound good to you.
You find yourself saying, "It's 5 o'clock somewhere" a little too often.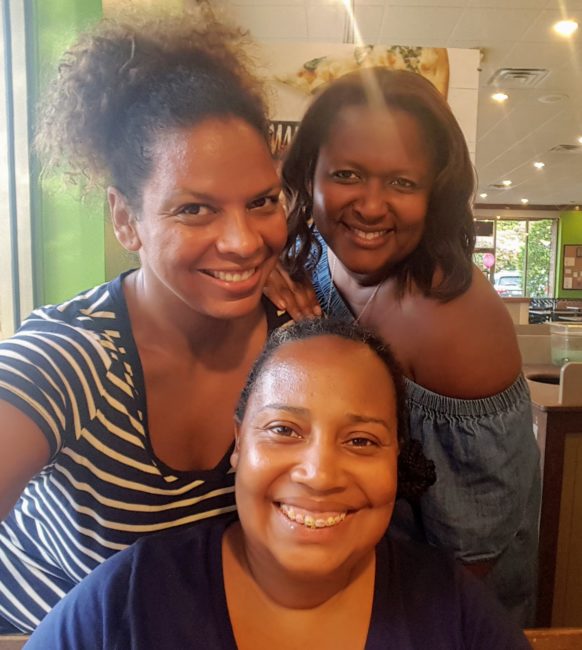 So you need a moms night out right? I know I do! To make it really easy for you. Here are several options in Atlanta coming up in the next few weeks.
Moms Night Out Options in Atlanta
 1. NamasDay, September 23 9a to 1p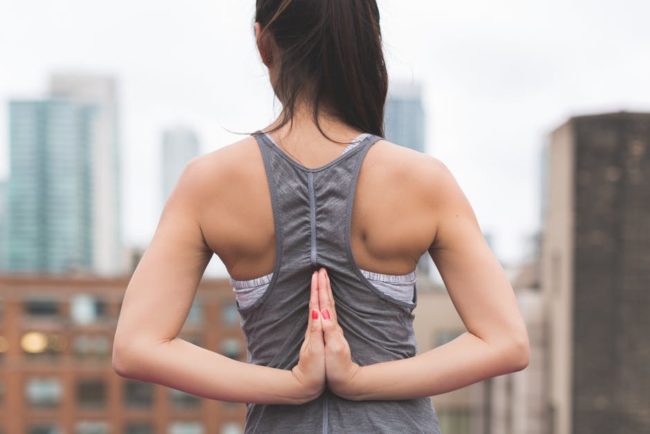 September is National Yoga Month, so why not grab your girl friends and spend some time enlightening yourselves together? Yoga continues to be a trendy workout but why do so many people love it? Find out why you need to try Yoga and how to make key poses work in your routine. Life Time Athletic – Atlanta, and other Life Time Fitness centers around the country are  hosting NamasDay on September 23. This event is open to the public. It will be an adult-only, yoga-focused event showcasing four key yoga formats. You'll get to explore special yoga classes, enjoy festive food and drink, take in live music, make your own yoga-mat spray and more.  Best of all, it's followed by a social hour! Cost: $10/member, $20/non-member Call (404) 257-0900 to register. 
 2. The King and I, September 26 – October 1
Broadway in Atlanta is bringing the award-winning production of Rodger's & Hammerstein's The King and I to The Fabulous Fox Theatre this month. Get your girls together for a culturally-inspired night out! Overview: Set in 1860's Bangkok, the musical tells the story of the unconventional and tempestuous relationship that develops between the King of Siam and Anna Leonowens, a British schoolteacher whom the modernist King, in an imperialistic world, brings to Siam to teach his many wives and children.
 3. The Friday Hook Up at ONE. midtown, starting September 15
Perfect for a moms night out, ONE. midtown is introducing "The Friday Hookup" featuring wallet-friendly sharable favorites. Beginning this Friday, September 15, 2017, you can now kick off their weekends with a shared appetizer, entrée, dessert and two glasses of beer or wine for just $35, plus tax and gratuity.  Known for it's impressive wine offerings and approachable, high-energy American cuisine, the Friday Hook Up will feature seasonal, top menu picks by Executive Chef Matt Weinstein that will rotate from week to week. The Friday Hook Up is only available on Fridays during dinner and is not available for parties over four or private events, and cannot be combined with other offers. For more more information, call 404-892-4111 or visit onemidtownkitchen.com.
 4. Treat Yourself Fall LifeSpa Event, September 19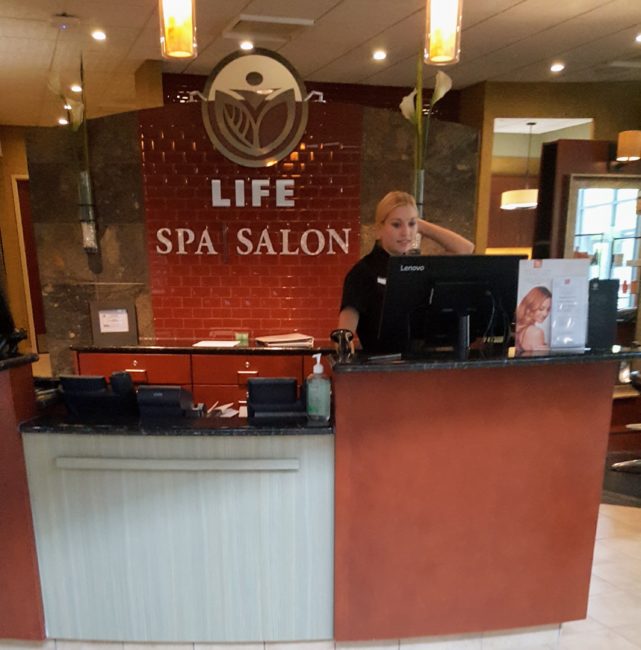 It's time for us moms to treat ourselves right with a night of good hair, good friends and pampering. Now that the kids are back in school, why not take some time to get back to you? The Treat Yourself LifeSpa event on September 19 is open to the public. Enjoy two 30-minute hair, skin, nail or massage services along with two special savings vouchers to use toward future services. Products are also 25% off all night long. Plus, you get two free hours of childcare anytime you use the LifeSpa as well as use of all Life Time facilities while you are there! Call (404) 257-0900 to register. 
Where will you go on your moms night out this Fall???