As moms we clean a lot of "bums". I know it feels like I spend half my day changing diapers. And when I hear that…"Mom, can you please help me wipe myself" from my three year old, I sometimes want to scream. But for once, all my bum wiping has paid off! It has gotten me a gig as a paid brand ambassador for Cottonelle!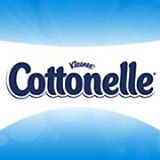 I feel like I am overqualified for this brand ambassadorship as I have dealt in every different kind of poo there is. And thankfully, Cottonelle has agreed that my aptitude in wiping bums gives me a unique perspective to talk to you about their new Cottonelle Disposable Wipes. If my baby's bum gets baby wipes. And my kids get those cool and handy "kid" wipes. Moms need something too. Our bums need to be cleaned too. Right? TMI? I don't even know anymore.
Check out this funny video by UK documentary filmmaker, Cherry Healy to get her take on Cottonelle Disposable Wipes and then tell me…what do you think? Do moms need wipes too? Share with me and continue the conversation on Twitter (@Cottonelle) or Facebook.