I couldn't let Mother's Day go without wishing my mother a Happy Mother's Day. She always instilled in me the idea that I may not have grown under her heart but rather I grew in it. Thanks, Mom!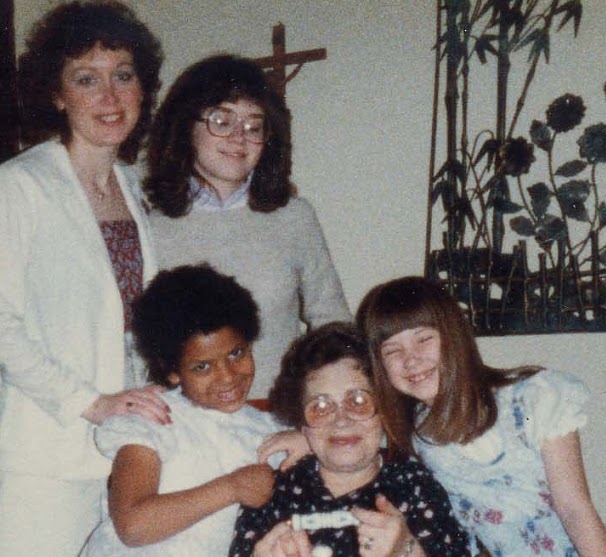 My mother, sisters, Grandmother & I circa 1981
Nor bone of my bone,
but still miraculously my own.
Never forget for a single minute;
You didn't grow under my heart
but in it."
Happy Mother's Day to all!