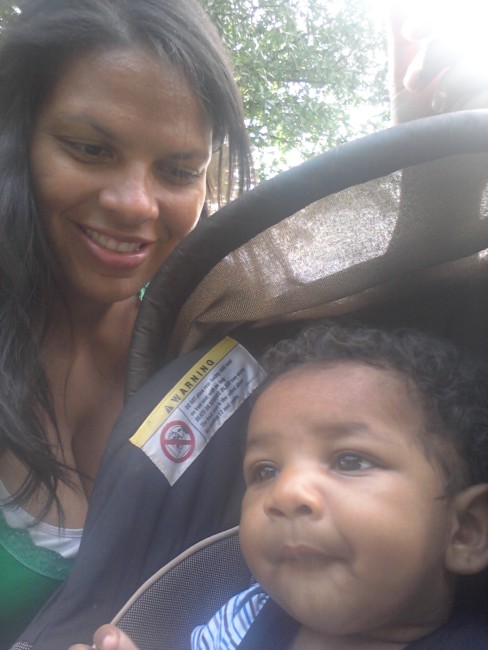 Do you have a unique baby? That's like asking if the sky is blue or water is wet. YES! Says every mother ever.
Each of my kids have had a special something that sets them apart from each other. My 8 year old is sensitive and never wants to miss anything. My 7 year old is all boy and always has grass in his hair, even after a shower. My 5 year old wants to be a big kid so bad but every once in awhile I see the sweet, cuddly little baby he used to be. And my 3 year old? He is brimming with things to say and has a keen eye to watch over everything. They are all unique, yet linked together, and to my husband and I, in intrinsic ways.
My babies are all unique but I know that many store brands are not. I use store brand medicine, canned goods, paper products, whatever…and if I used formula with my kids, I would have definitely used store brand formula.

Leave a comment on this post telling me how your baby is unique to win a $30 Visa gift card to use on whatever brand you want!  (The gift card will be provided by Store Brand Formula.) One lucky MamaliciousMaria.com reader will win! You MUST leave your email address so I can contact you!
Want a chance to win even more money? See below to enter the Unique Baby Sweepstakes to win up to $5,000!
Store Brand Formula's Unique Baby Sweepstakes
When it comes to infant formula, many factors will help make the decision of what's best for your baby, but the name on the container should not be one of them!
What most moms don't know is that the FDA strictly regulates infant formula to keep little ones safe, so store brand infant formulas, like Walmart's Parent's Choice and Target's Up and Up, are nutritionally comparable to national brands like Enfamil® and Similac® and meet FDA standards, at a much lower cost to your family.
So essentially, the brand of formula you use is not unique, but of course your baby is unique.
To shine the spotlight on the most important part of the formula equation: your baby, Store Brand Formula is launching a "Unique Baby" Photo Sweepstakes in which the winner will receive $5,000 AND a year supply of Store Brand Formula.
Every baby is unique. Show how YOUR baby is unique.  They're looking for funny, silly, odd, crazy unique baby photos.
Is your baby making a really bizarre expression?
Perhaps your baby is making an angry face?
Or maybe your baby's hair is sticking up in a funny way.
Whatever it is, they would love to see it!
How to Enter
To enter the Store Brand Formula Unique Baby Sweepstakes, simply visit http://bit.ly/1Fd2i6y and follow the photo submission guidelines and the on-screen instructions to complete the online entry form. All entries must be submitted between September 28, 2015 – November 5, 2015.
Limit one (1) entry per person, per day for the duration of the Sweepstakes. One (1) Grand Prize winner will receive $5,000 and a one (1) year supply of the winner's choice of Store Brand Baby Formula. Five (5) First Prize winners will receive $200 and a one (1) year supply of the winner's c choice of Store Brand Baby Formula. For official rules click here!
UPDATE:
Leave a comment here WITH YOUR EMAIL for a chance to win a $30 Visa gift card. I'm re-opening this giveaway for 1 day only. Winner will be chosen on Monday, December 14, 2015 at 10am!