When I was at the Mom 2.0 conference this past May I met the lovely people from Baby Bjorn. I told them I loved their carrier but my two year old had "aged out" of it. They were quick to give me the new Baby Bjorn One to try out since it is for children from 8 to 33 lbs (or 0-3 years old). Of course a complimentary carrier wasn't going to sway my opinions. They even said I could give one to one of my lucky readers ($159 value)! Woohoo! You are really going to love this carrier!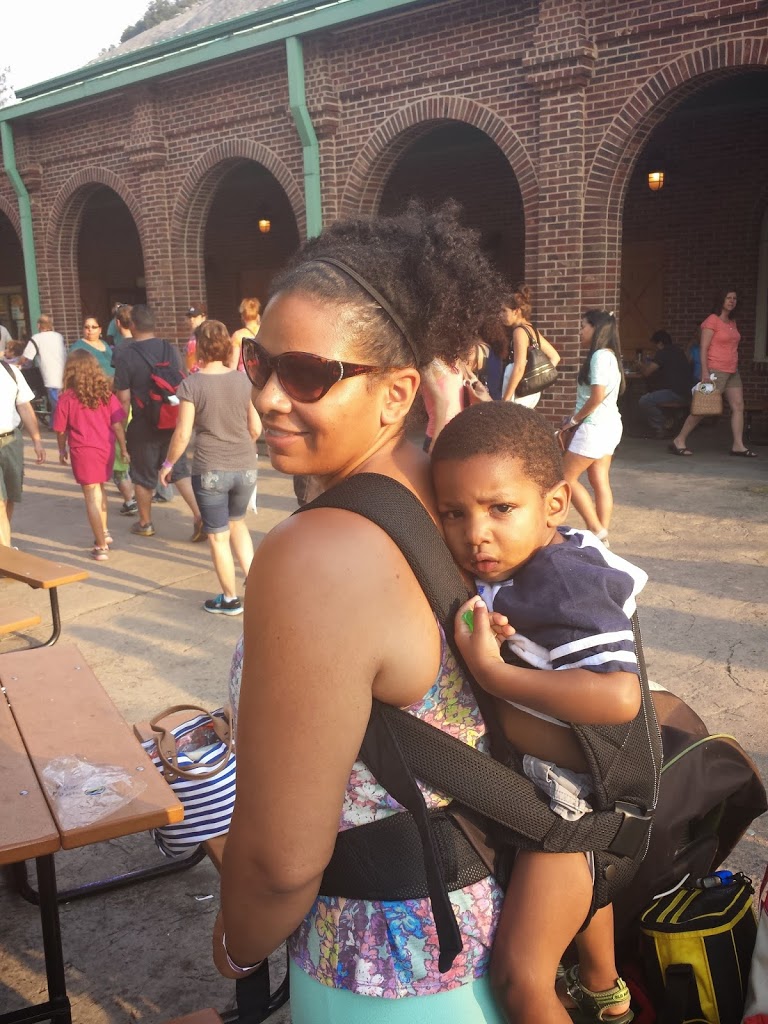 I could wear this cutie all day!
The Baby Bjorn One is so darn comfortable…for me and my baby/big boy two year old. I like how the straps are padded and the ergonomic design takes the pressure off my back and shoulders. The waist best also sits a little lower, almost on my hips, making it look a little more fashionable than the other ones that cut right in the middle of my jiggly belly. (Sigh.) And it's great that you can use it with a newborn and keep them snug and secure as well as with a bigger kid. I loved that I can put my two year old in the Baby Bjorn as a back carrier because he is almost immediately lulled to sleep. And then I can use the stroller for one of my other kids who run all day long but when I want them to walk for a bit they are soooo…tired…!
Another thing I really appreciated is the ability to safely put my child into the Baby Bjorn One back carrier without help. If I had help, I wouldn't need the carrier! Baby Bjorn has a really simple tutorial helping parents understand how to do this. You may want to practice with a doll or something first until you get the hang of it. It's really quite easy though.
The Baby Bjorn One is perfect for all the family travel trips we have this summer. It can be folded up and stowed under the stroller or put in a baby bag. I used mine treking through Stone Mountain Park Memorial Day weekend. Sometimes it is just easier to park the stroller and walk. Bonus points for getting a good workout (without the strain) when you're wearing it. I bet your husband will even wear this one!
So who wants to win their own Baby Bjorn One? Enter below!