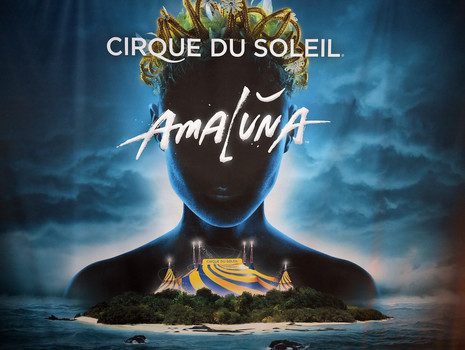 Cirque du Soleil is back in town! I was given complimentary tickets to experience the bright yellow and blue tents for myself this week and all I can say is OH MY GOSH. Cirque du Soleil is something that is so hard to describe. It fills you with awe and amazement and it makes a terrific girls night out or date night. it is part comedy routine, part ballet, part performance art, part circus…and all of it was AWESOME. I was thrilled to be able to bring my mother with me since she is in town!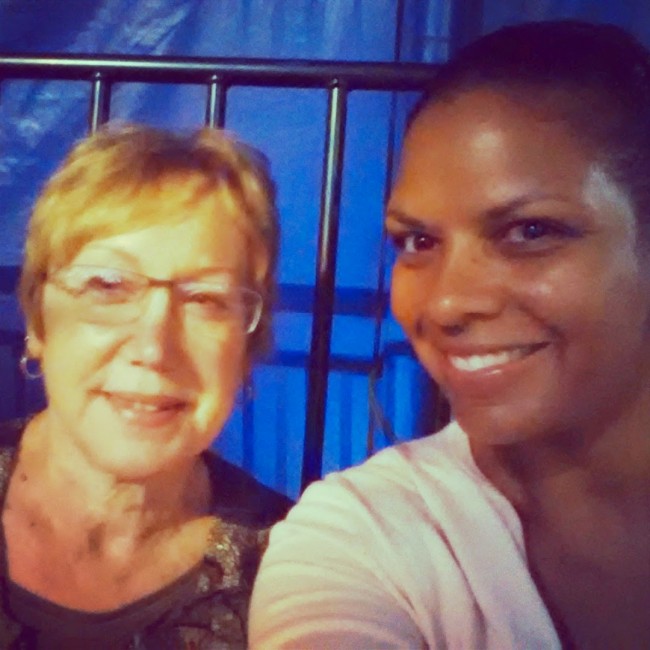 Amaluna, the newest Cirque du Soleil show is at Atlanta's Atlantic Station entertainment center. If you go be sure to keep your ticket because it can be used for a variety of discounts at Atlantic Station (and you know I love a discount).  Get to the show early since parking can be a bit tough to find and you'll need time to find your seats (and get some popcorn). Also, don't be the mom who brings the inappropriate baby to this show. Amaluna is better for older kids (8 and up) and adults.
For those unfamiliar with the hard-to-describe Cirque du Soleil, it is a Québec-based organization providing artistic entertainment including contortionists, acrobatics, and a variety of other performance art. . Cirque du Soleil has brought wonder and delight to more than 100 million spectators in more than 300 cities in over forty countries on six continents. It is an experience!
Tickets for this high-flying show start at $35. But wouldn't you rather win them instead? Enter below to win FOUR TICKETS to Amaluna in Atlanta!  The giveaway will run from 10/15/14 until 10/21/14.