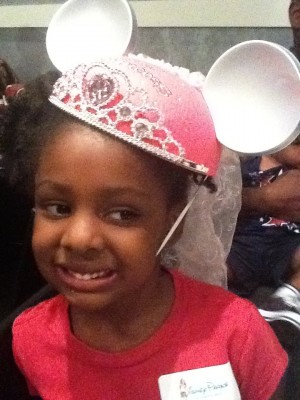 Everyone takes notice! This is why I was so excited to be invited to the Disney Summer Social that took place today at the Buckhead W. It was one gigantic playmate with some of the best bloggers in the business.
One thing I have learned from following bloggers who have gone to Disney events is that Disney never disappoints. They had games, crafts, and delicious food in a fun, low key atmosphere. Of course there were also cool gift bags to take home. It was perfect for my crew (all under 5) which makes it fun for me too. Plus, I got to do a little mingling with the Walt Disney World representative and some "rock star" bloggers! It is always fun to hear what everyone is doing and what cool events they have coming up.
I have always been a Disney fan and I think I will always be one. I fell in love with Walt Disney World when my parents took my sisters and I there when I was 16. Going back a couple times with my own kids makes it even more of a special place. Events like The Disney Summer Social just reinforce that love! As for my daughter, all she cares about is her new favorite accessory…princess Mickey ears! Thanks Disney!