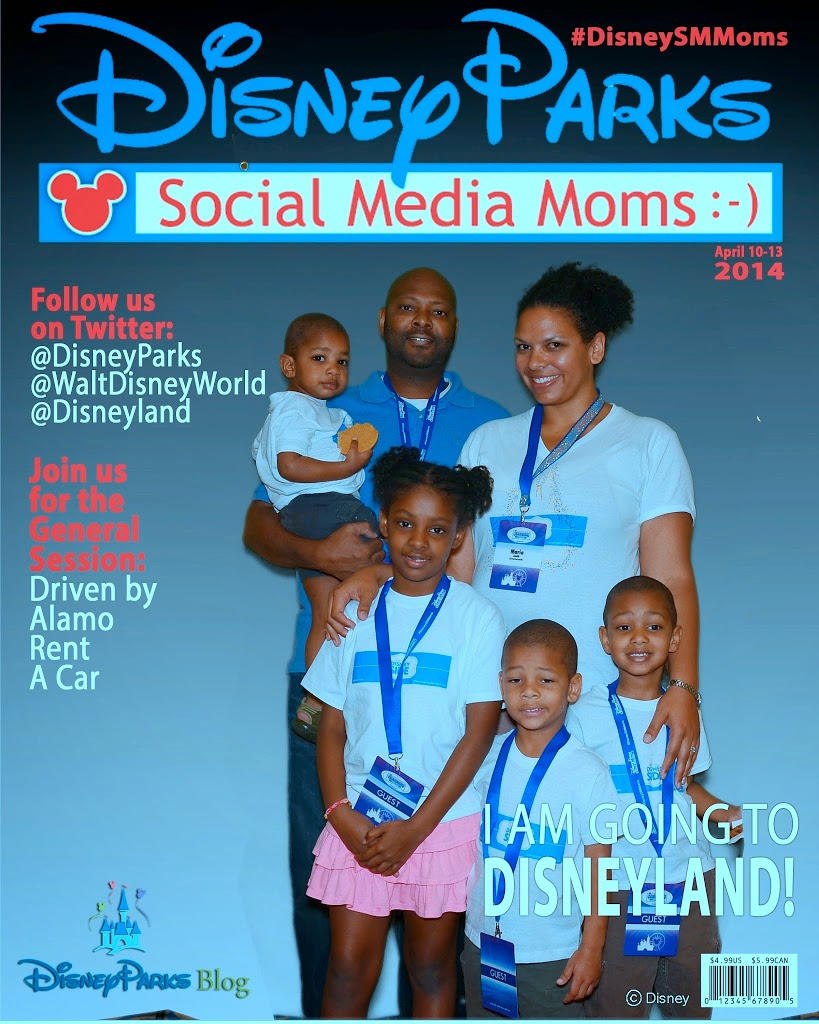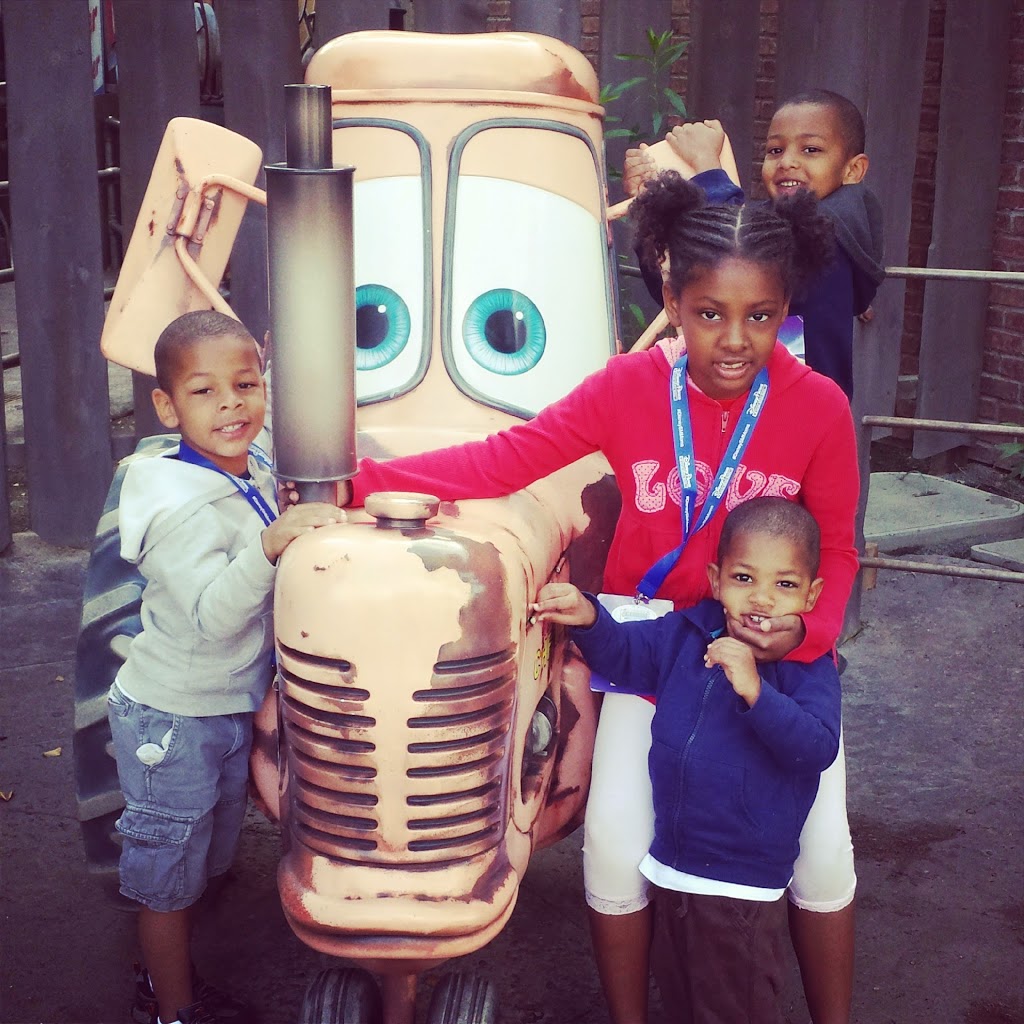 My kids loved the private Cars Land event
The main question I've received over the last couple months since I posted about getting invited to the Disney Social Media Moms Celebration is…so, what is it?  Bloggers want to know why they are salivating to get an invite and non-bloggers want to know why the #DisneySMMoms hashtag is crowding their social media feeds with seemingly fantastic photos and posts.  So with that in mind, here's the 411 of Disney Social Media Moms.
The Disney Social Media Moms Celebration is a highly-coveted, invite-only extra-exclusive event held once a year in the Spring.  This was the 5th year for the celebration and was the first year to be held at Disneyland The other four were at Walt Disney World in Orlando which is where the next one will be in 2015.  It is part social media conference, part family vacation, and party Disney promotional vehicle.  I can attest to the fact that those three parts equal one AWESOME experience.
[Check out my other posts including 7 reasons you should want to go to Disney Social Media Moms and How to get invited to Disney Social Media Moms for more information.]
I attended my 2nd Disney Social Media Moms Celebration this year with my family.  We were also there
in 2013.  The memories we made will be with us forever.  During the celebration there are family dinners and events, usually involving some surprise celebrities, excellent food, and amazing venues (like shutting down Cars Land AND Toon Town in Disneyland just for us!).  There is also a one-day blogger-only conference that includes inspirational speakers (Donald Driver!), social media experts (Doug Bowman from Twitter), and plain old fun entertainment like only Disney can do. Oh, and there's also a two-mile Fun Run every year which is always a highlight.  You'd have thought we ran a marathon by seeing the pride on our faces crossing that finish line!
Some of the meals and events are sponsored by companies who provide generous (like...really generous) swag.  Some of the 2014 sponsors included Alamo, Hanes, American Tourister, New Balance, Kohl's, H2O+, Build-A-Bear and of course Disney's many divisions like Disney Jr., Disney's the Magic of Healthy Living, and the super cute you've-got-to-see-this-movie, DisneyNature's Bears. Swag included everything from free app downloads to gift cards to a brightly colored American Tourister bag to dolls, running shoes, underwear for the whole family, and many other items. There's no expectation of talking about or blogging about these sponsors. (At least not that I know of.)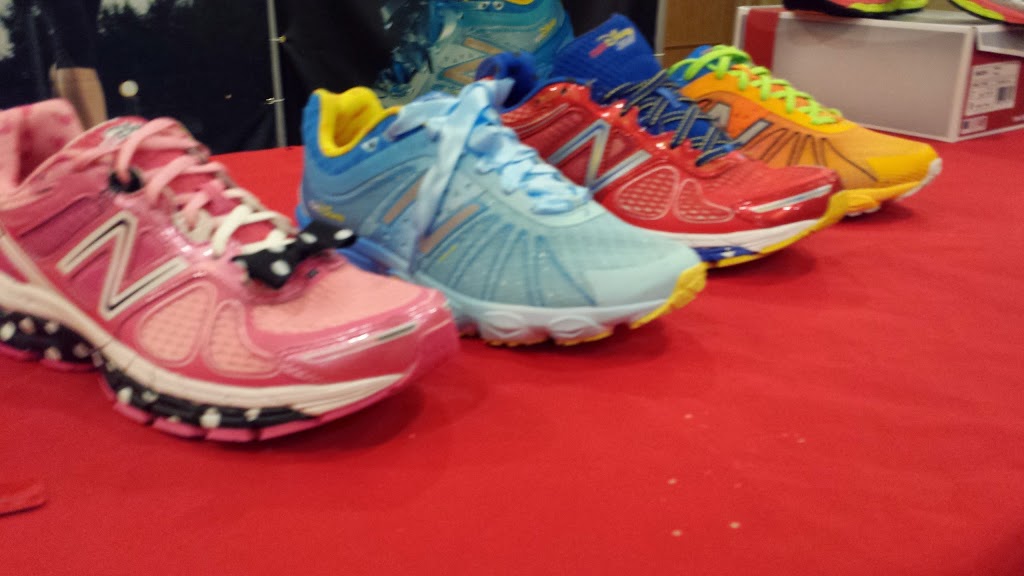 I checked out the 2014 New Balance RunDisney shoes & received new shoes of my own!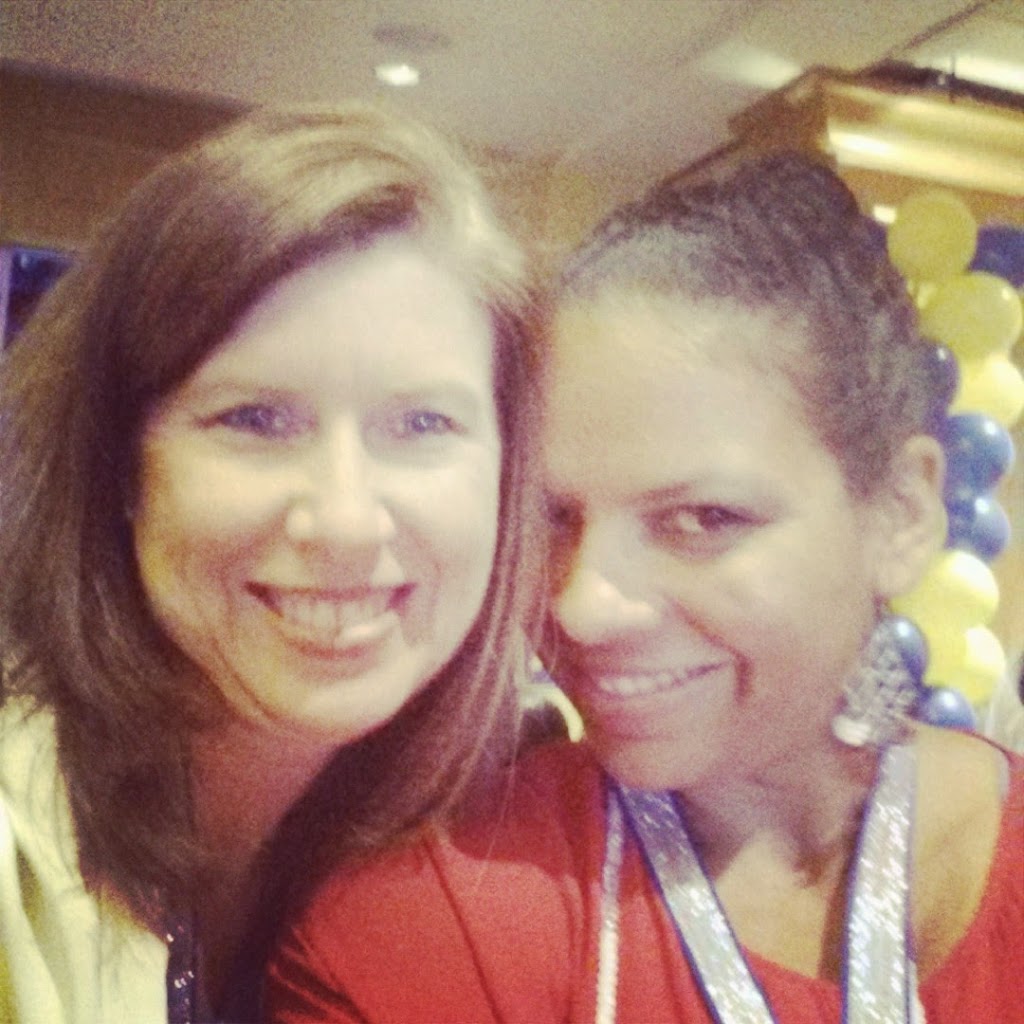 Maria Bailey is one of the organizers!
Disney Social Media Moms Celebration isn't free though.  It is highly discounted but travel, including the five cross-country airline tickets I had to buy, were not included.  Bloggers pay one price for themselves and their family and pay extra if their family exceeds four people.  Then, they all get three nights accommodations, park tickets, some meals, and all the Disney extras.  It's like getting a super, luxury vacation with one-of-a-kind experiences for the price of an average run-of-the-mill getaway.  Don't let anyone tell you that it isn't worth it.  There is a reason this is called a "Celebration" instead of a conference.  It is really all about celebrating ourselves as bloggers and as moms, and bringing our families along for the ride is just icing on the cake. It is worth every penny we spent.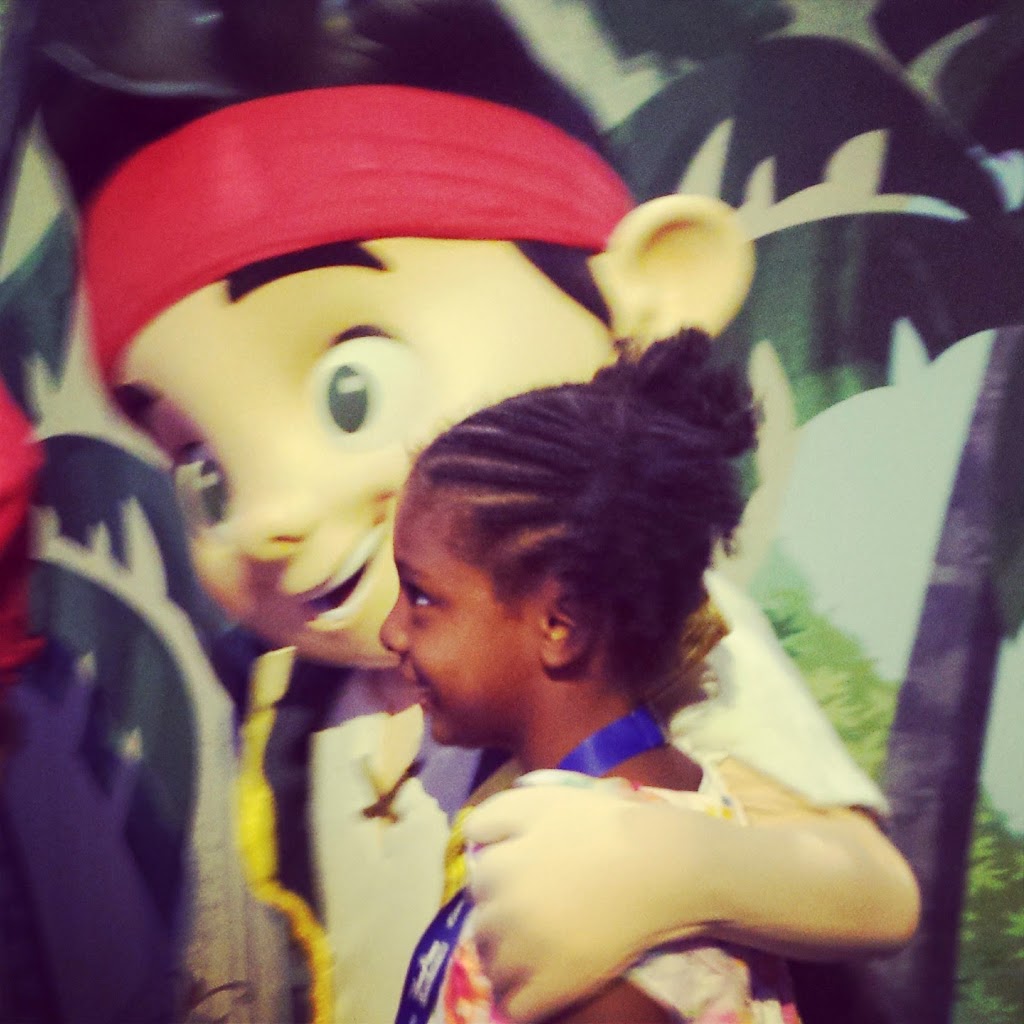 Look at my sweet girl!
Does this sound good? Want to go?  While the invite process is totally unknown to me, they are hosting three Disney Social Media Moms On the Road events this summer to bring the fun to some different audiences.  I went to one in Charlotte two years ago and had a blast.  I honestly think that's how my blog started getting noticed by the Disney PR people.  The On the Road events will make stops in Philadelphia, Phoenix, and Chicago.  If you are near them (or can get near them)…GO!
Disclosure: As I stated, I paid a reduced fee to attend the Disney Social Media Moms Celebration with my family and received products, accommodations, park tickets, and some meals.  As always, my opinions are my own and not swayed…even by pixie dust.
Check out my other posts including 7 reasons you should want to go to Disney Social Media Moms and How to get invited to Disney Social Media Moms for more information.