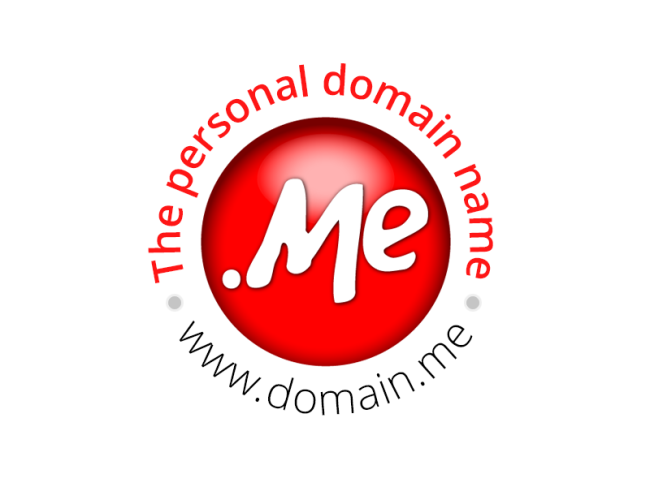 I was introduced to the new company Domain.ME recently by my friends at Everywhere Agency.  They are always on top of all things hip and I am thrilled they decided to share the knowledge about this cool technology company with me. Domain.ME is giving everyone a chance to own the custom URL they've been looking for and uniquely brand themselves in a positive way like they never could before.  Everyone wants to leave a positive digital footprint and Domain.ME can help you do so!
I've found that social media is all about using tools to define myself, establish a niche, and share the good, bad, and ugly of my life with the world. By doing that I am creating a digital footprint which no doubt will live longer than I will. When I look at my footprint, I want to see that I shared more positive things than snarky ones. I want to find that I spoke more about the kindness of others than complained about the few who were mean. I want to see that I brought more beauty into the world with sweet pictures rather than sharing the ones showing people at their worst.  I want my digital footprint to be one I can be proud of and one that is uniquely ME!
How about you?  What would someone say about your digital footprint?  Does it represent the person you want to be…the person you want your kids to be?  Perhaps it's time to rethink the shares and RT's and focus on being a bit more kind and loving. One way of focusing your unique message is to create a website with a custom URL. Why not tell the world exactly what you think on your own website?  Using a Domain.ME URL is a great way to show that you don't have to follow the pack and can help to establish yourself as an authority on "what's next".

By choosing a .ME URL you would not be alone. There are some huge companies who have chosen to have a .ME domain including TI.ME, Despicable.ME, and About.ME. In a world where everyone is doing the same thing (which is often not even very good in the first place), it's refreshing to see a company do something differently.  Domain.ME allows you to choose a URL that you would never be able to get in a .com. Some good ones I thought of that are still available as of now are: BestMom.ME, TeamMom.ME, and YouShouldKnow.ME. It's so cliche but the possibilities really are endless.  Just play around with the domain name finder and then decide how you're going to use your custom URL to show the world your positive side.
Getting your personal .ME URL is not expensive. It costs less than $2/month.  For such a low fee, think about how you could use it to create something uniquely you.  Perhaps you want to start a business or have a place to discuss you latest potty training efforts or even create a resume website to stand out in the job-seeking crowd.  I met someone recently who gives a custom URL as a new baby gift to parents. What a fun idea! And by using a .ME URL, it would ensure you are actually able to get the name you want.
What Domain.ME URL will you get?  And how will you use your URL and all your social media platforms to create a positive digital footprint?
Disclosure: I am a member of the Everywhere Society and Everywhere has provided me with compensation for this post. However, all thoughts and opinions expressed are my own.