Dollywood has invited my family to come for a visit! So exciting! We are receiving complimentary accommodations, activities and tickets to help me facilitate a review. Of course, my opinions are always my own. (And I only tell you that because the FTC makes me, not to brag.) We are going to celebrate my husband's birthday while we are there. In the past, we've celebrated as a family at Barnsley Gardens and as a couple at the Hilton Sandestin (with a private plane ride from Southern Airways). And now I can't wait to experience everything at Dollywood!  My husband gives me such great incentive for planning trips! In preparing myself for this trip I learned so much I just didn't know.
4 Facts About Dollywood: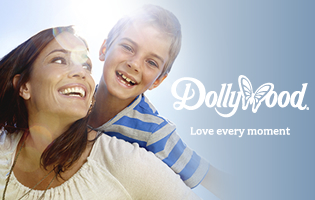 Dollywood is situated on 150 acres and hosts 2.5 million visitors each year. This is no little park!

In 2014, it was named one of the top 3 theme parks in the US by USA Today readers.

Dollywood is turning 30 years old this year!

Dollywood is a highly-themed park with emphasis on the Smokey Mountain history and their preservation. 
4 Facts About Dollywood's Splash Country Water Park: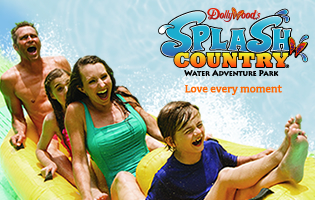 Dollywood's Splash Country is a waterpark adjacent to Dollywood. 

Attractions include Tennessee's first and only water coaster, RiverRush as well as interactive water play areas, speed slides, a lazy river, and more! 

Splash Country is celebrating it's 15th anniversary this year.

It is built into the natural terrain of a mountain hollow.
4 Facts About Dollywood's Smokey Mountain Cabins (where I get to stay):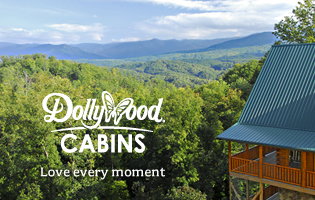 Dollywood's Smokey Mountain Cabins range from 1 to 8 bedrooms and the biggest can accommodate 30 people!

Cabins are located within a few minutes of Dollywood and Splash Country and 6 miles from the Great Smokey Mountains National Park

Cabins are fully equipped and are NOT an example of roughing it. Some have whirlpools, game rooms, or indoor spa tubs!

Cabin guests may purchase a Length of Stay Pass which costs the same as a one-day Dollywood admission ticket but provides unlimited access to Dollywood theme park for the duration of the guest's cabin stay (maximum of seven days).
I learned that Dollywood is so much bigger than the theme park's creator, Dolly Parton. It is a destination! Destination Dollywood! And since it's less than 250 miles from Atlanta, it's a close one for me and many of you in the Southeast and Midwest. I can't wait to experience it all and then come back to tell you all about it!