Walmart Grocery Pickup service will astonish you. Seriously. If you have ever dragged hungry, tired, or otherwise unruly children into Walmart, or any grocery store, I know you feel my pain. I always walk out with sugary cereal, candy and about half the things I went in there for.
Whenever I go into Walmart, my kids will ALWAYS do the following:
Have to go to the bathroom when we are on the opposite side of the store.
Whine for a treat.
Spill/drop/break said treat.
Pull things off the shelf and leave it for me to put back.
Hide in the racks, thinking it's funny that I'm panicking.
Fight with a sibling about who gets to push the cart or who gets to ride in the cart or who gets to put the items in the cart or really anything at all.
Is this just me?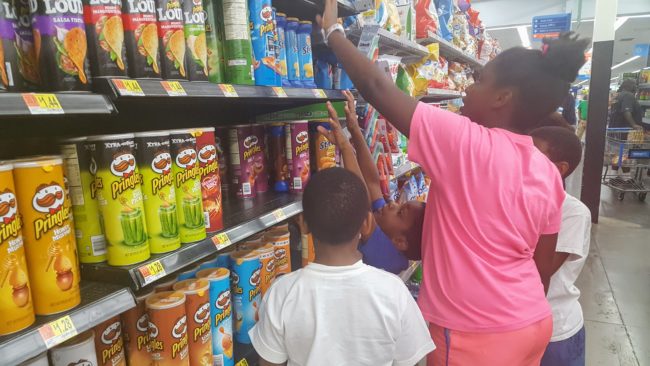 For these reasons, and many more, I really, REALLY dislike grocery shopping with my kids. It wears me out. But now, I see a way to get my groceries and keep my sanity too! Insert Walmart Grocery pick up!
What is Walmart Grocery pickup?

Select Walmart stores across the US have launched their online grocery pickup service.  It have come to the Atlanta area and after trying it I am stoked that it is here! There are over 100 stores nationwide that offer Walmart grocery pickup, with the list of stores growing daily. This free service lets you order groceries online and pick them up curbside at your local Walmart store. You don't even have to leave your car. It saves time, and in my case money. It's just so convenient for busy parents who don't have the time or inclination to drag their children into the store.
Thinking about a Florida vacation? Check out these family friendly luxury resorts you can actually afford.
Why should you use Walmart Grocery pickup?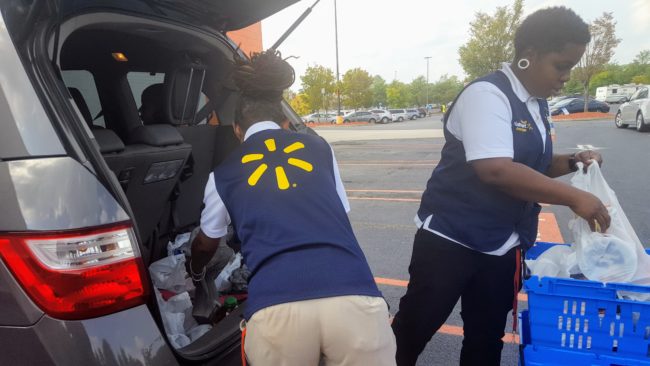 I saved a considerable amount of time by completing my grocery shopping list online. I only bought what I needed and wasn't swayed by those end caps of delightful things that aren't necessary. If you order early enough in the day, same-day pick up service might even be available. I placed my order around 2pm so it wasn't ready until the next day. I scheduled it for the afternoon after I did my school pick up run and it worked really well. 
Does Walmart Grocery pickup include all of the items families need?
Yes! I thought the online store would only have a handful of things. Not! Walmart grocery pickup service features 30,000 items! Walmart has found that more than 90 percent of customers choose to add fresh meat, dairy or produce to their orders. Other top items selected by grocery pickup shoppers include after-school snacks, diapers and large dog food bags. All items are priced at the same low prices customers find in their local Walmart stores. I loved that the ladies who brought my food out to me were proud to show me the fresh strawberries they picked out for me as well as the color of the bananas and other fresh items. They did a better job than me!
How do you pick up your order?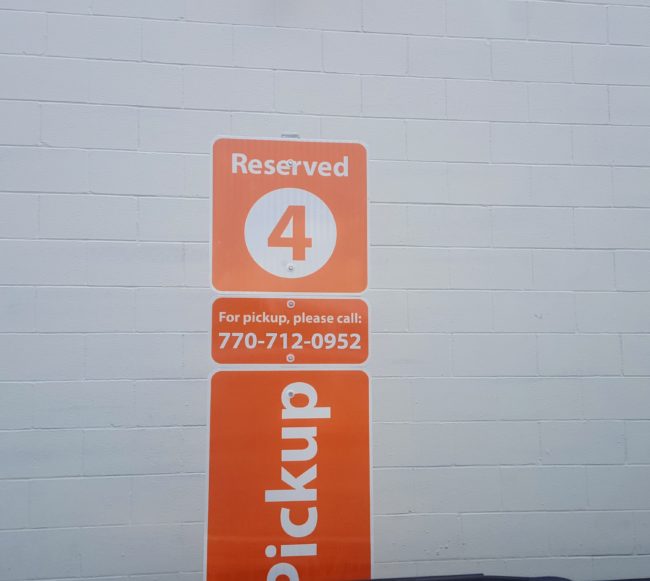 After you have visited walmart.com/grocery online or through the Walmart Grocery mobile app, selected a local store and created your shopping list, you choose a time during checkout that is convenient for you to pick up your order. When you get the notification that your order is ready, just click through on the app to let them know you are on your way. The store can track how close you are and as soon as you arrive, your order comes out ready to be loaded. You can also be low tech and call them. 
5 Reasons to Try Walmart Grocery Pickup Service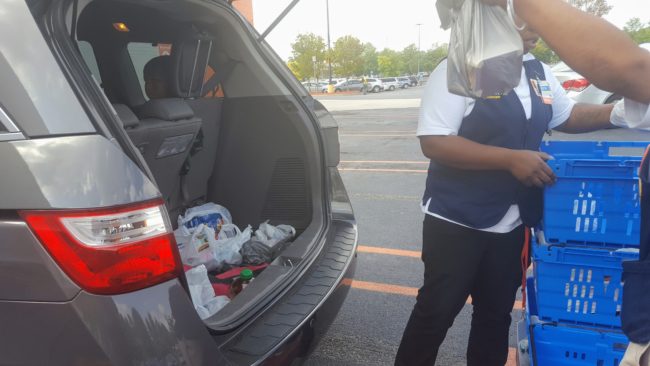 No markups. Get the same Every Day Low Prices found inside the Walmart store…just without the hassle.
Pick up for free. There is no service charge or extra fee for Walmart employees to fill your order and load it into your car.
Personal grocery shoppers shop for you. Walmart employs highly-trained personal shoppers who carefully select the freshest produce, meats and other items each customer requested.
Easiest pick up. Once you arrive at the pickup location, there will be reserved parking spaces marked in orange. There will also be a phone number displayed to call to alert an associate. An associate will quickly retrieve the prepared order and load it into your car. If you use the app, you don't need to call!
Quality guaranteed. Walmart always guarantees the quality of the food being picked up or purchased in store through its Freshness Guarantee for meat, produce and bakery items. If you aren't satisfied with an item, just bring it back with the receipt for a full refund.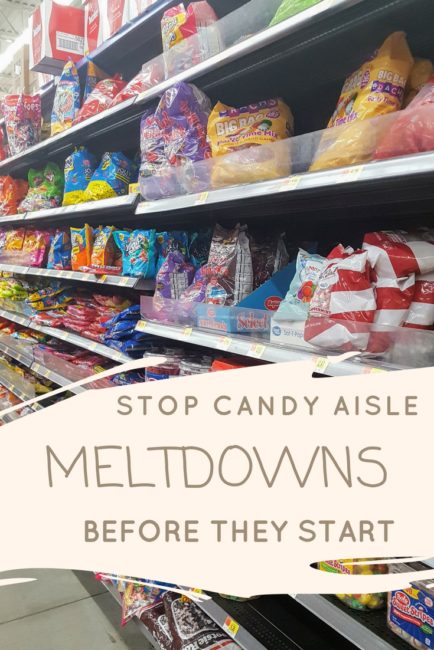 Get $10 off your first Walmart Grocery Pickup service.
Try Walmart's free online grocery pickup today.  Don't struggle with the kids! Don't get out of your car! Don't spend too much time getting things you don't need. Spend more time doing the things you actually want to do! Want even more incentive? Use the code MOMHACKS at Walmart.com/grocery to save $10 off your first order of $50 or more.