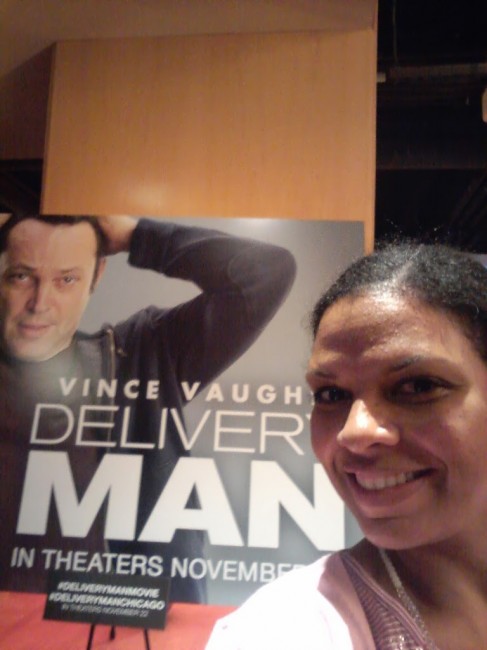 I had the opportunity to see an advance screening of the movie "Delivery Man" at
BlogHER
in Chicago this summer. I love, love, love Vince Vaughn and that's all I needed to know to go see this movie. And, it did not disappoint!
"Delivery Man" is both funny and poignant. I laughed out loud at some parts and tears sprung to my eyes at other parts. It is the perfect date night movie! Quick, light, and fun with a positive message. I loved it!
From DreamWorks Pictures comes "Delivery Man,"the story of affable underachiever David Wozniak (Vince Vaughn), whose mundane life gets twisted in a knot when he finds out that he fathered 533 children via sperm donations he made twenty years earlier. In debt to the mob, rejected by his pregnant girlfriend, things couldn't look worse for David when he's hit with a lawsuit from 142 of the 533 twentysomethings who want to know the identity of the donor. As David struggles to decide whether or not he should reveal histrue identity, he embarks on a journey that leads him to discover not only his true self but the father he could become as well.
"Delivery Man" opens today, November 22, 2013. Go check it out and let me know what you think!