I was compensated for hosting a holiday blogger meet up by Verizon Wireless. I wasn't asked to write this post but just wanted to share this cool information with you.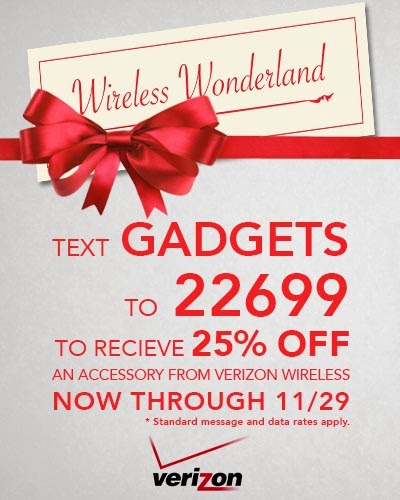 Last week, I walked into a Verizon Wireless store for the first time. I didn't have anything against them. Verizon is a great company and I've done lots of Verizon product reviews but I just thought that you go into a Verizon store if you want to buy a Verizon phone. But I was so uneducated! Verizon Wireless stores, especially the new concept stores they are rolling out, are more like technology stores than anything else.
Sure you can buy a phone but you can also buy wireless speakers and iPad toys and fitness trackers. They have just about every accessory you could ever think of for your phone, tablet, laptop and many that don't need a computer at all. Verizon Wireless is the place to go, especially this holiday season, to find unique gifts for the tech-crazy person on your list. And the best thing is that they were not that expensive. In fact, the Crayola Digitools were almost 50% cheaper at this store than I saw them at a department store that same week.
The Verizon Wireless staff was very knowledgeable but without that hard-sell mentality. They all seemed really excited about the new technology and didn't mind explain it to the..ahem…less techy bloggers in the group. *Raises hand.*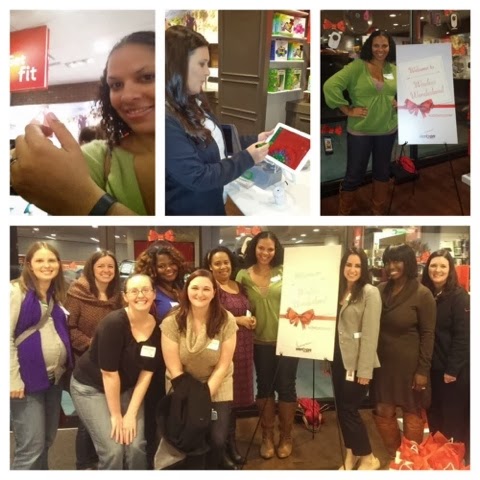 The BEST news that came out of this night though, was an exclusive coupon for you! From now through November 29 (which includes Black Friday!), Mamalicious Maria readers can take 25% off any accessory in a Verizon Wireless store. This includes everything from speakers to toys to chargers to covers to just about everything except the devices. Amazing, right? Just text GADGETS to 22699 and voila…you'll have a coupon for 25% off an accessory from Verizon Wireless through 11/29.
Enjoy!