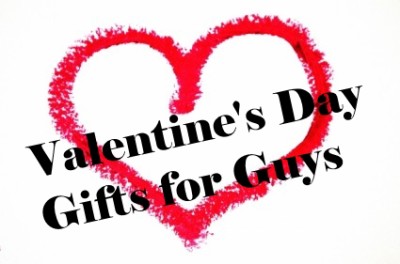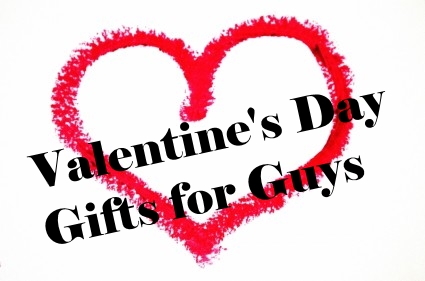 Finding good Valentine's Day gifts for guys are not easy. You want something sweet but not cheesy. Something flirty but still appropriate. Something fun but still romantic. Those are tall orders. To help you out, here are a few Valentine's Day gifts that would be perfect for the guys in your lives.
6 Valentine's Day Gifts for Guys
His & Hers Popcorn Tin – $24.99.

This cute Lovebirds Tin marries the top popcorn flavors for men (Spicy Buffalo) and for women (Pink Himalayan Sea Salt Caramel) to create a unique and fun couples gift. You don't fall into neat lines of what men and women "should" like? No problem, GourmetGiftBaskets.com has nearly 100 flavors of popcorn!

 Italian Dinner For Two – $159.99.

If you have a significant other this Valentine's Day, this gift could go a long way toward intensifying the relationship. Not only is this a special, tailormade basket, the contents will really speak volumes about your love for the recipient. This exquisite basket includes the following WOW list:Two bottles of wine, Arrabbiata pasta sauce, Tuscan minestrone soup, polenta, Fricelli pasta, artichoke bruschetta, sun dried tomatoes, and Amaretti di Saronno cookies.

Powerbeats by Dr. Dre – $199.

My husband bought these for himself for a post Christmas splurge and he can't get enough of them. He loves them because they block out the sounds of the kids (and me) while he's listening to his music. They are wireless  so they can be used with whatever he plays music with.

 Beer Valentine's Day Gift –  $79.99.

This impressive looking gift is perfect for the Guy Who SAYS he doesn't want a Valentine's Day gift. Inside a galvanized steel bucket, your Valentine's Day guy will find six delicious brews collected from countries across the globe. And since nothing goes with a cold one quite like delicious snacks, a variety of gourmet foods, like handcrafted popcorn and tender beef jerky, are also included. The best part? This hefty gift is big enough to share!

"I love my smoking hot wife" t-shirt – $12.

You know he wants this shirt. Just make sure he wears it when you are with him!

YOU!

The best thing about giving Valentine's Day gifts to guys is that if all you have is yourself and a smile, he will be thrilled. Honestly. That's what he really wants.
Whatever you give or receive, have a happy Valentine's Day!