Everyday can be a #DisneySide day! I verified that fact after being asked to host a #DisneyKids  Preschool Playdate. I received a box of goodies to share with friends. Disney just asked that I use the contents of the box (paper products, Kinetic Sand, Mega Blok toys, Kellogg's fruit snacks,Clif Kid Zbar bars, and fun Disney goodies) to show my #DisneySide. I wasn't compensated, other than the box, and my opinions on all things, including Disney, are my own.
Instead of creating a big to-do (I did that earlier this year with almost 100 people at a #DisneySide event), I decided to bring a little Disney magic into events I was already planning. I ended up having two #DisneyKids parties and everyone got to feel some Disney magic…because that's what it is all about.
#DisneyKids Party #1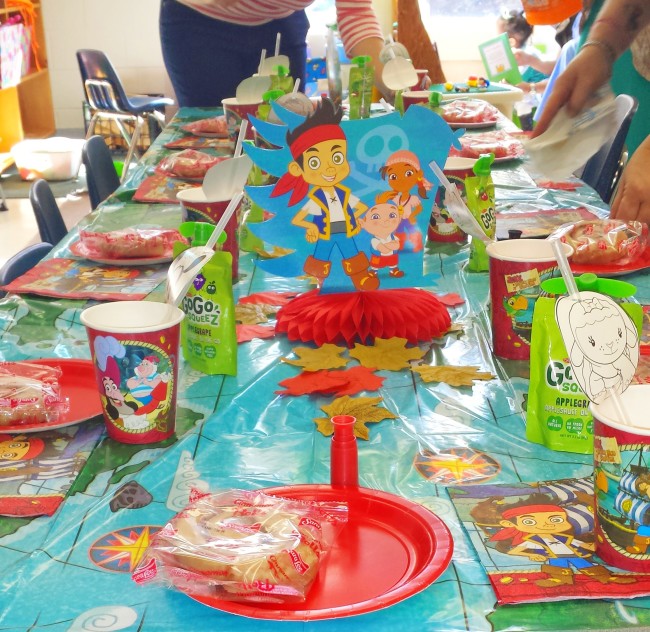 It was the night before the Fall Festival party at my boys preschool and I was slated to put together the party for my four year old's class. But never fear because Jake and the Neverland Pirates came to my rescue!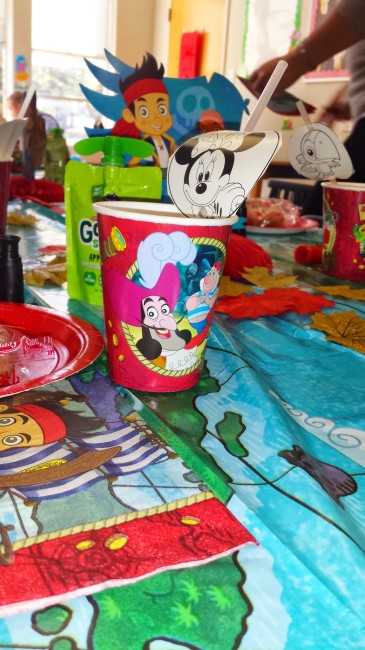 I used the Disney tableware to set a festive, fun table for the kids, Clif Jr. bars that satisfied the restrictions of a nut-free school and a rousing game of #DisneyKids BINGO (with candy corn and Skittles as place makers). Pizza, Gogo Squeez apple sauce, juice, and nut-free cinnamon rolls rounded out the menu. In addition to the #DisneyKids BINGO, the kids all had Disney Jr. emblems to color to jazz up their straws (and we only had two spilled cups…out of 8).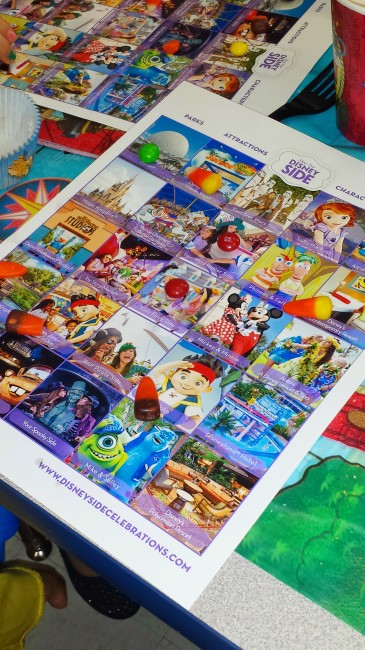 So next time you are in charge of the class party, think about bringing some Disney fun into it.
#DisneyKids Party #2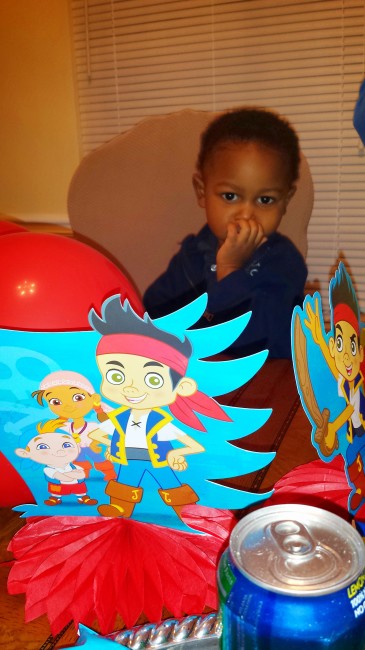 A few friends of mine invited me over for a pizza playdate on a night when the kids didn't have school the next day. I offered to bring some #DisneyKids magic and add to the fun! I figured Disney can turn any day into something special so why not an average preschool playdate?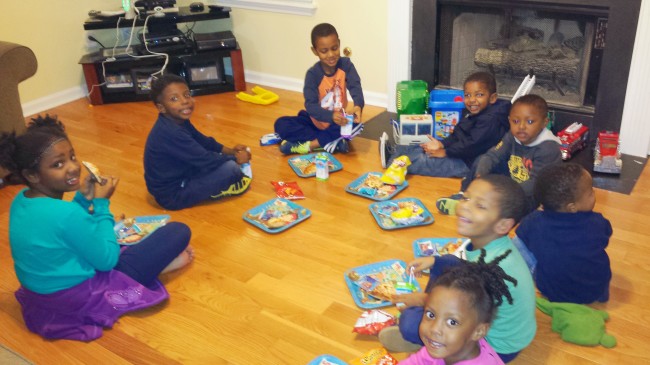 Jake and the Neverland Pirates made another appearance!  My hosts were so happy I was able to come and bring some Disney pixie dust with me. What I didn't know is that this average, everyday playdate was actually a birthday party…FOR ME!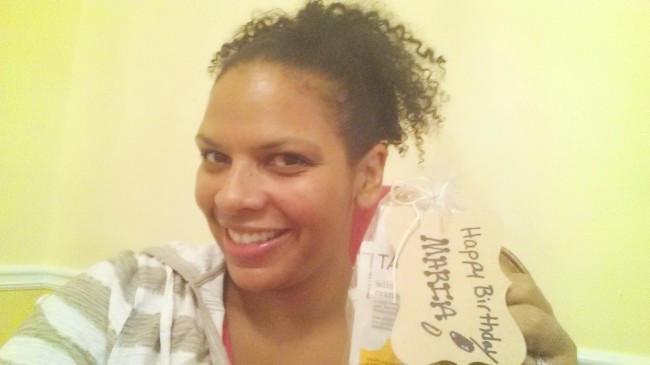 My sweet friends gathered together with all our kids (9 of them between the ages of 2-7) on the Monday night before my birthday to wish me a happy 30-something. I brought the Disney magic, and was blessed by it myself. Yay for good friends!