I am not the first person to tell you to try yoga. You have friends who swear by it. Neighbors who can't go a day without it. Moms at the preschool who "namaste" the heck out of those short kid-free hours. But you, like me, are hesitant. I think it's all the breathing and sitting and being quiet…all hard things for me. But I'm encouraging myself as well as you to try yoga and see if all those people are actually right.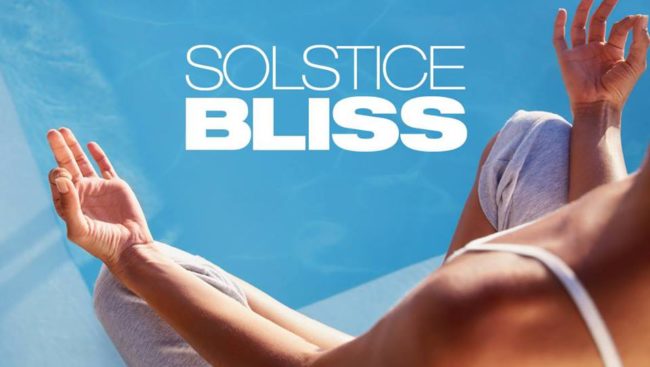 Yoga is an ancient practice so it's no wonder millions of people are practicing it around the world. For those of us who want to give it a try, Life Time Fitness clubs are offering some innovative new classes! But first, check out the four reasons I have found to try yoga.
4 Reasons to Try Yoga Today
1. It exercises your mind.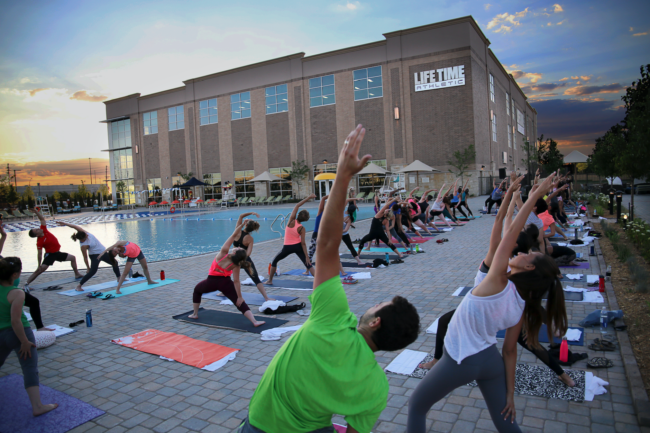 When you practice yoga, it is not just about exercising your body. It includes both physical and mental conditioning that can enhance your overall strength, stabilize your core, and promote flexibility, balance and coordination. Yoga may also help to reduce stress in your life and give you an improved sense of well-being.
2. It's easy.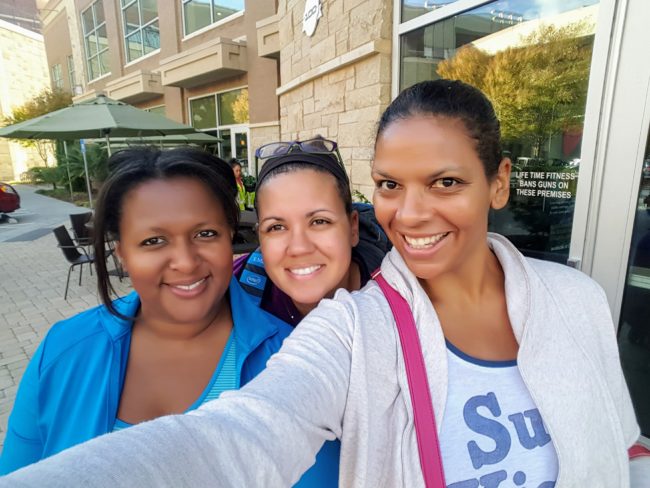 Anyone can do yoga. Any age, athletic ability, sex, race, etc can do practice yoga and see significant results. A pregnant woman can do prenatal yoga to help increase stability and coordination during her pregnancy. The over 60 crowd can use yoga to improve their posture and prevent falls. Top athletes even use it to enhance their performance as well as prevent injuries. Even kids can try yoga! Life Time Fitness offers a kids' yoga program for their pint-sized members. It can help to improve posture, coordination and strength of children as young as four years old.
3. It benefits overall health.
Yoga can benefit overall health in a variety of ways. From improved respiration, energy and vitality to maintaining a balanced metabolism, this exercise is more than just a way to stay toned. Yoga may help to improve your circulatory and cardio health and it might even reduce your weight.
4. It's cheap.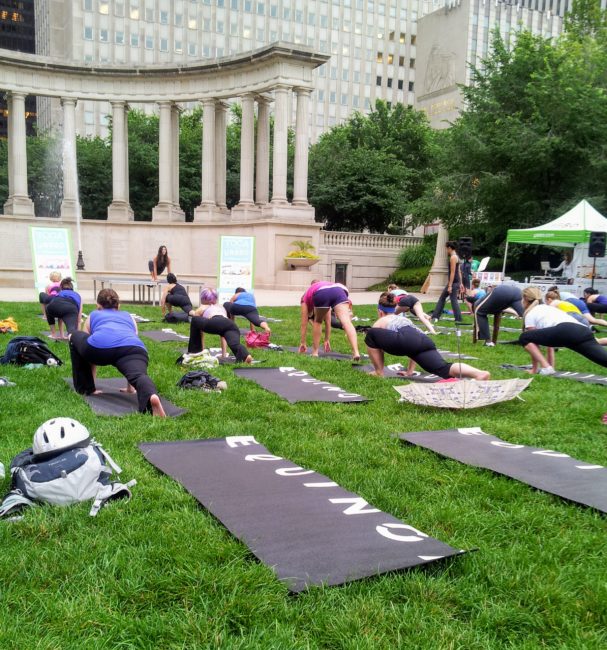 There is no special equipment you need to try yoga. Sure a personal yoga mat would be nice but most gyms offer ones you can use. (Maybe just wipe it down beforehand.) You don't need a special wardrobe. You don't need to be coordinated or athletic. You can practice yoga in your living room, at the gym, or in the park with your kids. Just get out there and give it a try! Experts recommend consulting with a medical professional before beginning a new exercise routine.