Traveling with sick kids is hard. There's no other way around it. While I would never intentionally travel when one of my kids is sick, sometimes illnesses just hit us when we're already on the road. There was that time that the stomach bug hit while in the TSA security line at the airport. (They opted not to send the bag of vomit through the screener.) Another time, a persistent cough kept everyone up all night during a weekend away. There was even a time when the whole family came down with a fever. We have definitely had some times when sick just got real.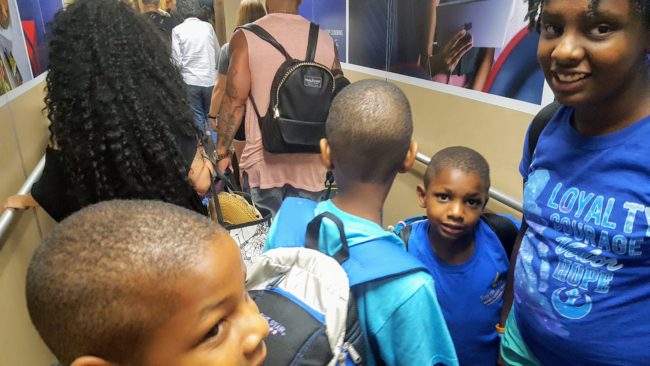 Although you can't predict when traveling with sick kids will occur, you can prepare for it in case it does. Having the right products on hand is crucial. It is important to know which medicine is right for your kids. Be sure to read the labels and give the proper medicine in the right amounts. And of course consult a medical professional for urgent care or specific questions. To help get you prepared for whatever summer travel might bring your way, enter this super easy giveaway below!
GIVEAWAY: Win $25 gift card + Pfizer prize pack
Win a $25 virtual visa gift card and a #SickJustGotReal prize pack. The prize pack includes (1) Children's Advil® Suspension, Grape, (1)Children's Robitussin ® Extended-Release 12 Hour Cough Relief, and (1) Children's Dimetapp® Multi-Symptom Cold Relief Dye-Free.
3 products you need when traveling with sick kids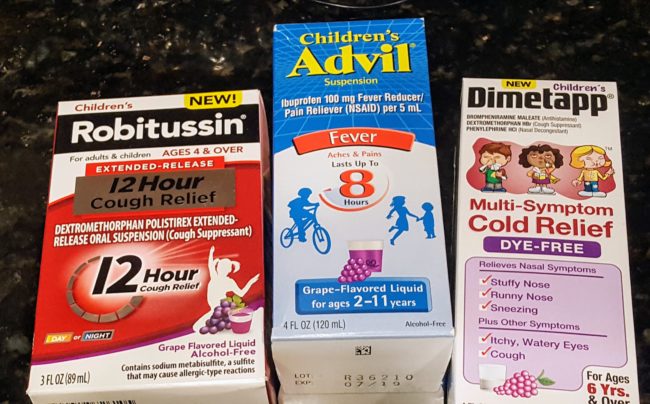 When sick gets real, the pediatric brands of Pfizer Consumer Healthcare** are there with three solutions to tackle the ickiest of symptoms. Whether you're at home or traveling with sick kids, these are products that can help you get through this sickness.
 1. Ease aches and pains, while reducing a fever.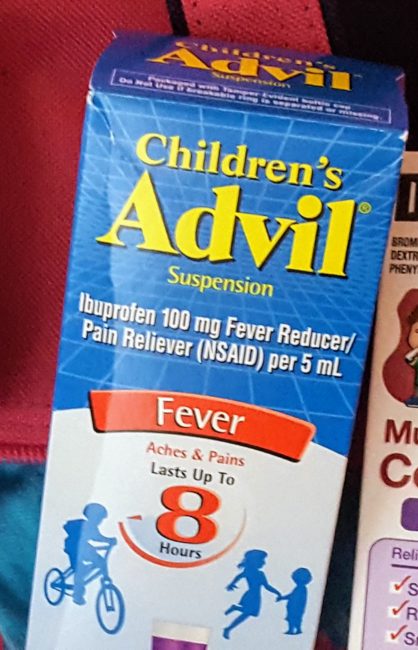 Get your kids better fast with Children's Advil®*, a great solution for kids as young as 2 and up to 11. Children's Advil® comes in several great-tasting flavors, including: Sugar-free Dye-free Berry, Bubble Gum, Grape, Blue Raspberry, Fruit and Dye-Free White Grape flavors. There's also Infants' Advil® White Grape, which provides unsurpassed fever relief (among OTC pain relievers) with a syringe for easy dosing for children 6-23 months.
 2. Calm the cough.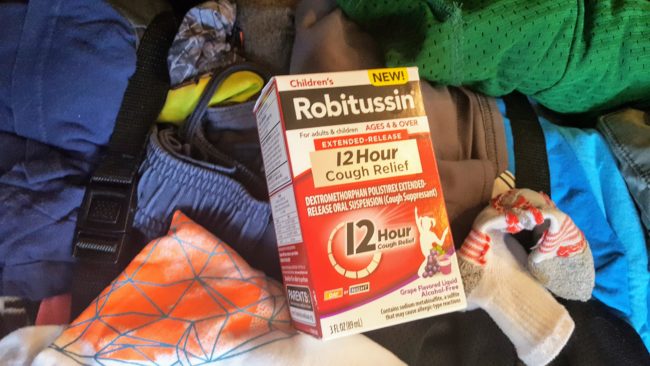 Trust Children's Robitussin® Extended-Release 12 Hour Cough Relief to control and relieve symptoms all-day or all- night. Available in grape or orange flavor, for children ages 4 and up. Please note, certain Children's Robitussin® products are only suitable for children ages 6 and up.
3. Stop the sniffles.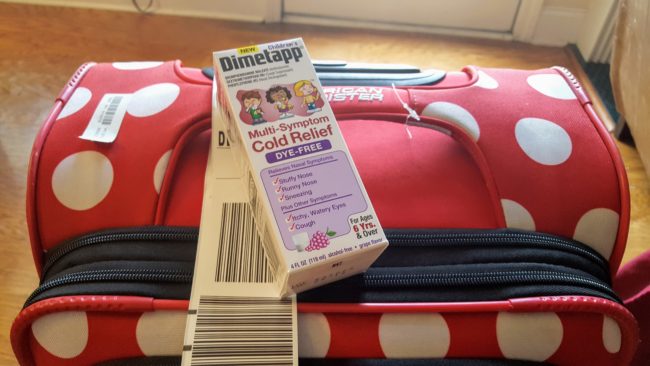 Children's Dimetapp® Multi-Symptom Cold Relief Dye-Free eases your child's stuffy and runny nose, while quieting a bothersome cough. All in a great-tasting grape flavor that's dye-free, for children ages 6 and up.
**It is important to remember to always read and keep the cartons for complete warnings and dosing information on Pfizer Pediatric products and to use as directed.
More Sick Just Got Real Information and Advice:
Visit the Sick just got real.™ website and Facebook page for more information on Pfizer products and advice from other moms, as well as the experts.