The home technology in your home are all the things you have (or don't have…yet) which allow you to play music, games, and watch TV and movies with amazing sound, picture, and ambiance. The Best Buy Tech Home, which I told you about yesterday, is showcasing the newest, latest, greatest home technology. I gave you my top Samsung picks for moms. Now, I had to tell you about my top home technology picks which includes products from Savant, Sonos, and Sony.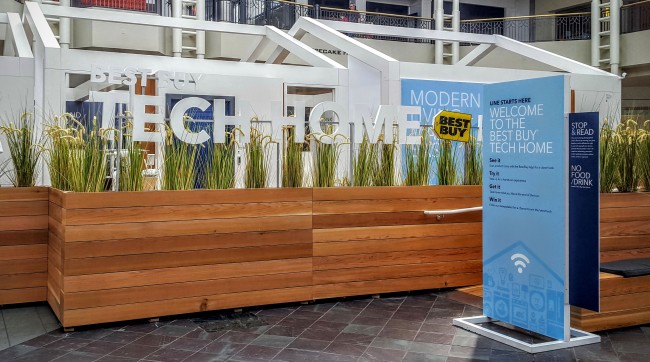 Best Buy really has brought to life the latest in their home technology at their Tech Home at North Point Mall. You can touch and try the latest home technology products in a homelike environment.  Not sure what to would work for you? You can take advantage of the new service Best Buy has just launched in Atlanta and schedule a free In-Home Consultation with an In-Home Advisor.
Top Home Technology at the Best Buy Tech Home
Sonos Play 1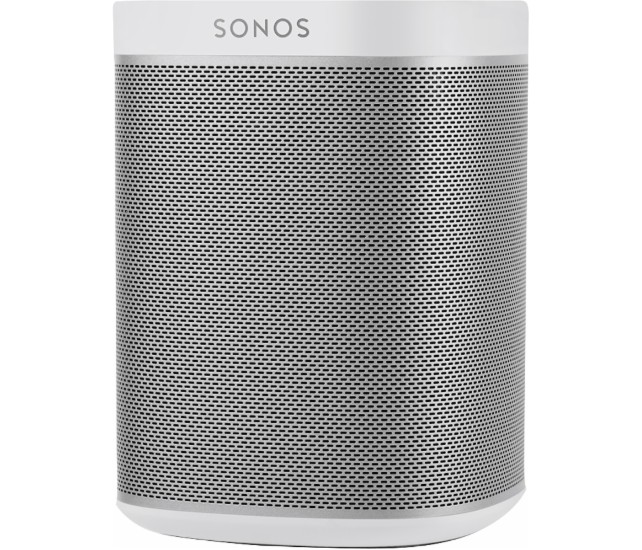 For anyone who likes to play music while they are cleaning, working, or just hanging around the house, the Sonos Play 1 is for you. Listen to streaming services like Spotify, Apple Music, and Pandora throughout your home with premium-sounding music.  Set up seems super simple using their guided app and your home Wi-Fi.  I like that you can access and control all your music from a single app on your smartphone, tablet, or computer. You can even cue up a Sonos Playlist and stream music to match any moment.
 Savant Remote
For over ten years, Savant has been the home automation brand of choice for the world's most luxurious homes, castles, and yachts. Now, for the first time, the experience is available to everyone. You know, us non-castle owning people. With the Savant Remote, you can direct your home from one place. Combining the convenience of a universal remote with the power of home automation, the Savant Remote gives you control of your entertainment and lighting from a single device.
The Savant Remote gives your easy access to your favorite shows and will prioritize the channels you watch most on your Sony TV. It works with all the best brands such as Sony, Samsung, and Sonos, as well as products and services like Apple TV, Roku, XFINITY, and over 380,000 more.  It also lets you personalize your entertainment with the ability to create individual profiles for everyone in the family.
Savant Lamp Controls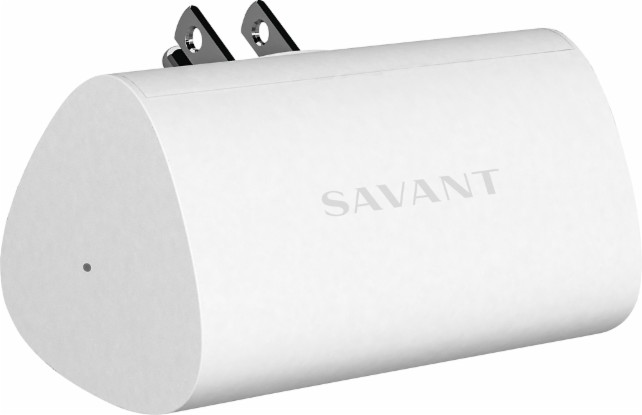 Through advanced technology that makes things simple, Savant helps you create experiences in your home that reflect your personality, preferences, and pace of life.  And this includes the lighting and ambiance in your home. Savant Lamp Controls let you control almost any lamp in your home. You can wake up in the morning to gentle light instead of a screaming alarm clock (or kid), or switch off lights at night without getting out of bed. You can also set it up to turn lights off when a room is vacant for an extended period of time to reduce energy consumption.
Sony LED 4K Ultra HD TVs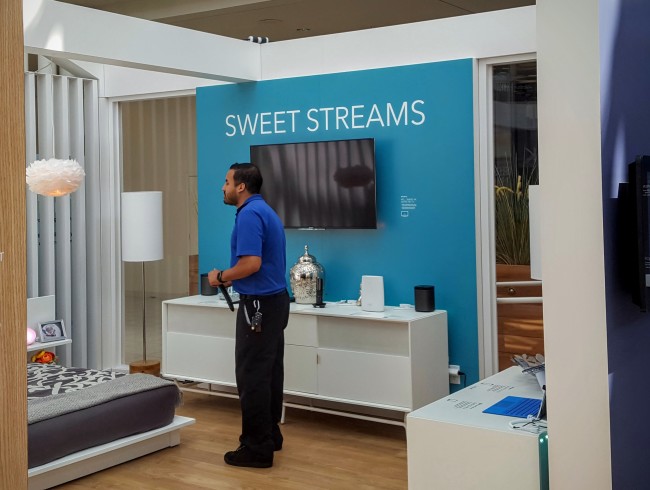 Once you see the clarity, precision and color on these 4K Ultra HD TVs, you won't be able to go back to any other. People might ask if these TVs are really that much better than the more moderately priced ones. Quick answer…yes! They have greater color, clarity and contrast and tons of extra next-generation features. You can use Android TV to search by voice. And you can even use these TVs to control all your smart home automation.
More info on the Best Buy Tech Home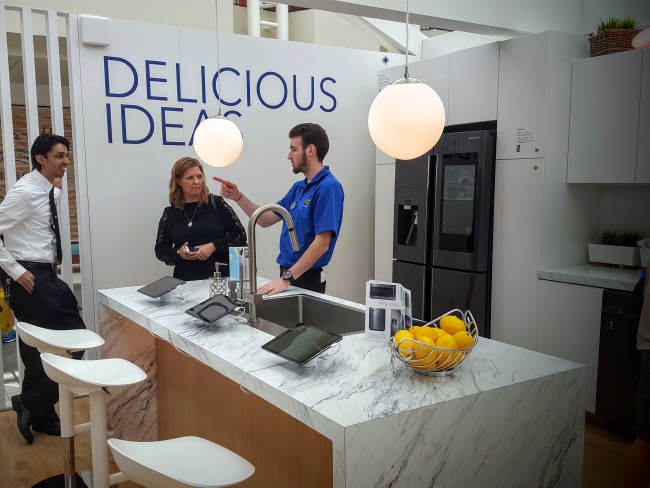 If you have the opportunity to stop by Northpoint Mall by October 14, 2016, I would highly recommend checking out the Best Buy Tech Home to see these home technology products for yourself. There's no sales pitch. No pressure to bring anything home. (They aren't even selling the products there.)  And it is kid-friendly, though be mindful of others experiences and don't let your kids run wild.
It's obvious that Best Buy carries the latest and greatest in connected home technology products. If you need help, their knowledgeable Blue Shirts can help customers you find the solution to fit your needs.  Wish you could bring a Blue Shirt home? You can! Best Buy's Geek Squad Agents can bring the experience to life by getting your tech connected and up and running.
Win prizes just by visiting the Best Buy Tech Home
There are two opportunities to win some awesome prizes just by visiting the Best Buy Tech Home at North Point Mall. Be one of the first 250 to visit the Tech Home at the North Point Mall each day from 9/27-10/14 and you could win one of many prizes made with Qualcomm technologies including Sonos Play:1 speakers, Samsung Gear S2, and more.
You could win a $10,000 Best Buy Gift Card, a Samsung SmartThings Smart Home Collection, Samsung Dream Kitchen, and a Samsung 55" SUHD 4K TV and more by filling out a short survey after the tour.
No purchase necessary. See BestBuy.com/TechHome for full rules.