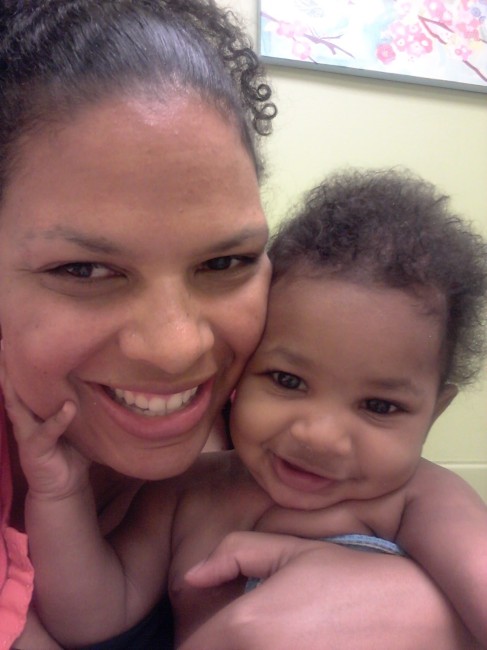 Let me start out this post by saying I'm no expert.  I have made my fair share of financial mistakes, especially when it comes to kids, but after 4 kids in 5 years I had to learn very quickly how to stretch a dollar.  I wrote this post to help other moms learn from my mistakes growing experiences, and hopefully not land in the same pitfalls I fell in.
5 financial mistakes new moms make
Buying new.  Sure there are things you have to buy new.  Due to safety recalls, cribs and car seats are two products that are best bought new.  But practically everything else from clothes to linens to baby toys can be bought for pennies on the dollar at local consignment sales or stores, or via the Internet.  Also ask your friends and family if they have anything they can sell (or give!) you.
Forgetting the big picture.  When you first have a baby, you can get so caught up items for your registry and decorating the nursery that you forget the big picture.  You are having a baby!  A miracle from God is growing inside you.  Don't forget to honor this special time.  Take pictures no matter how "fat" you think you are.  Rub your belly.  Take advantage of strangers opening the door for you and giving you their seat.  You don't believe me but at some point you will miss being pregnant.
Not planning for the future.  Many new moms know the best brand of wipes warmer but don't have any idea what amount of life insurance they need.  Let's face it: tragedies do happen.  What would become of your child and your spouse if one of those tragedies should happen to you? Don't wait until it's too late to find out.   And if you are a stay-at-home parent who doesn't think you need life insurance, check out this Forbes article for a wake up call.
Trying to keep up with the Jones'.  Do you find yourself comparing your stroller to the "cool" ones you see at the park?  Does the name-brand clothing of your neighbor's kid make you turn green?  Do you find yourself scouring the shelves for the "it" toy long before your child can even ask for it?  Then you are too focused on keeping up with the Jones' and not focused enough on your own family.  But I get it.  I am guilty of wanting the Joovy stroller too.  But I know that I am choosing to do other things with my money (like have 4 kids) and that's best for me.  Besides, my Graco double stroller works just fine and I happen to think it's super cute!
Going overboard.  I would like to tell all new and expectant parents to just relax.  Babies really don't need much.  Don't worry about having everything under the sun that a baby might/maybe/potentially use. When you find yourself worrying about picking out the right diaper pail, just remember that Target will be there after the baby is born.  And you may just not need whatever it is you think you do. (Plastic shopping bags have sufficed for me for 6 years.)
What am I missing? What are your top money tips?