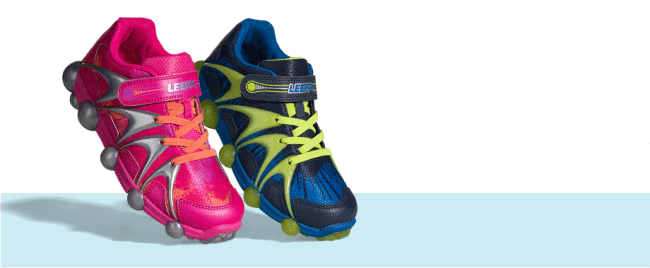 It's back to school time at my house. Yup. Like it or not, in the South the kids get out before Memorial Day but go back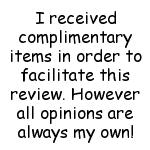 practically right after Fourth of July. The end of summer always means back to school shoe shopping is right around the corner.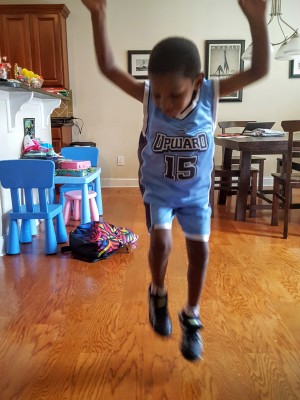 Since my kids go back to school so early, I don't buy them much clothes before school starts. It's still sweltering hot and shorts and t-shirts are definitely the way to go for the first couple months. If I bought jeans for the kids now, I could almost guarantee they would be grown out of my October. Shoes though? Yeah…they need them now!
I was recently sent a pair of Stride Rite Leapz for my four year old and it sparked an idea for me to write a post about how to make back to school shoe shopping easier for moms to do. With everything else going on in our lives at this time ("You need how many glue sticks??"), simpler is definitely the way to go. Stride Rite Leapz are easy to put on, lightweight and breathable and he just loves them. Learn more about them here or just watch the video.

3 Tips For Back To School Shoe Shopping
Don't bring the kids. Now you might think that's crazy. You might think you have to measure their feet and that it's a rite of passage to let them pick out their own pair. To all that I say "Nope!". Download a measuring guide you can print out at home, (thanks Stride Rite) and then measure them in a place where they aren't prone to throw temper tantrums. As a bonus, you get to go to the mall by yourself, even if it is to go buy your kid some shoes. Can't get to the mall by yourself, buy the shoes online! It is 2016 after all.
Make it fun. Shoes are necessary. They can be utilitarian. But they can be fun too. My 4 year old has been living in his Stride Rite Leapz since they arrived. He likes them because they look cool and are comfortable but mostly because they light up. Like really light up. I just wanted a good solid pair of shoes that will last on the playground so the light up part was just a fun bonus he adores.
Buy shoes that last. It can be tempting to go to the nearest big box store and stuff several pairs of shoes into your cart next to the oatmeal, soda, and new towels for the guest bath. Odds are though that those shoes will not last. And let's be honest, are they really that much cheaper than ones at Stride Rite? Not much. I've found Stride Rite shoes last the full hand-me-down routine. For me that means they can get handed down from son 1 to son 2 to son 3 to sold at a consignment sale. Shoes that last will save you significantly in the long run and make you not have to go shoe shopping quite as much! Win-Win!
Back to school shoe shopping can be a chore. Or it can be a joy. It's your choice. Do you have any tips you want to share? I'm always looking for new ways to do things better, easier, faster, or less expensively!