Traveling with kids is hard. SOOOO hard. But totally worth it in the long run. (That's my story and I'm sticking to it.) I travel often with my kids and I look at our trips as an adventure so I'm mentally prepared for anything and everything they throw my way. I have found some great products that make my job as Mom a little easier when I'm gallivanting across the country (or even just the city) with my four kids. We are headed to Disneyland in California next month for the 2014 Disney Social Media Moms Celebration so I'm especially interested in my travel products stash. By the way, I was sent review copies of these products to try them out, but as always, my opinions are 100% my own.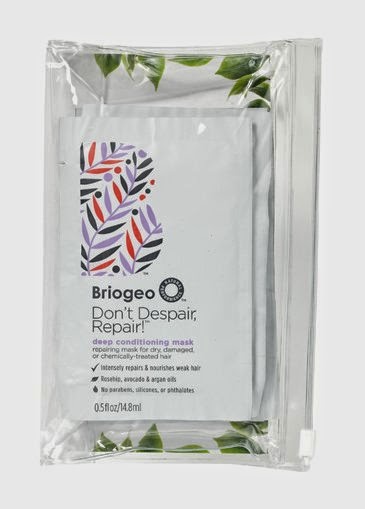 I need to travel as light as possible, so bringing bottles of shampoo and conditioner just doesn't work for me. But, I also don't like the shampoo/conditioner/body gel/everything else bottles that are in most hotels. My daughter and I need real shampoo and conditioner, especially if our trip involves a pool, ocean, water park, or hot sun. I was sent Briogeo's spill-proof travel packs to try out and was really impressed. First of all, they are packed in a TSA-compliant bag and they include 6 individual packets of high-quality, natural hair care. They have 3 options: Wash & Repair, Wash & Curl, Wash & Volumize. They are great for both my daughter and I (we can share 1 packet easily) and take up little room in my carry on. At $9, these Briogeo Spill-Proof Travel Packs are a good deal too. Not traveling soon? Pop them in your gym bag for that shower-on-the-go.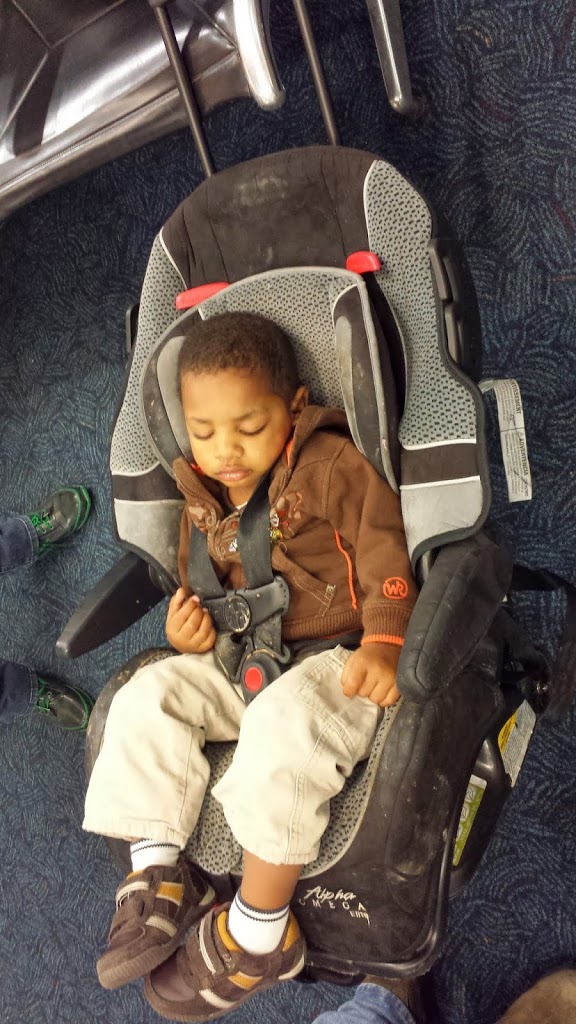 Anyone who has to travel with a car seat knows how awkward it is to balance it with a stroller, luggage, and oh yeah…a kid…when going through the airport. But being able to strap my kid in for a long flight is enough to make me try it. Plus, using an aviation-approved car seat is the safest way to fly with a child. The
BRITAX Car Seat Travel Cart
makes traveling with a car seat so much easier. It uses your car seat's LATCH connectors to attach the car seat to the cart. Super easy. You can then push or pull the cart, with a child in it, through the airport. Brilliant. I used this car seat travel cart when I traveled with my 1 year old by myself in January. I skipped bringing a stroller and just wheeled my little guy through the airport and right on the plane. Since I had my car seat with me (instead of checking it with my luggage), I was able to nab a row with an empty seat and strap my baby in for the two hour trip. He even slept! Most airlines will let you gate check the car seat if you don't have a seat for your child. The cart folds flat and can be stored in an overhead compartment. The BRITAX Car Seat Travel Cart accommodates most brands of car seats (mine is not a BRITAX). It retails for $79.99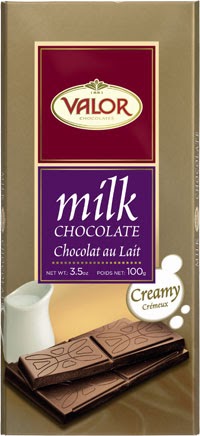 When you travel with kids, be assured that there will be no relaxation. There will be no resting. You will most likely need a vacation from your vacation (which you won't get by the way). But one thing that helps me get through the stress of traveling is having something all my own to look forward to when I get to the destination. And this is where
Valor Chocolates
come in. These are not grocery store chocolates. They aren't the kind you pick up as a last minute hostess gift from a kiosk at the mall. They are premium, high end, melt-in-your-mouth deliciousness. The company has been making chocolate since 1881 so it's no wonder they are awesome at it! My favorite is the milk chocolate premium bar. It sells for $3.69 each which may seem like a lot…until you taste it. I'd fly to Antarctica with 4 kids if I knew a few Valor Chocolate Bars were waiting for me on the other side.
So where are you traveling next???