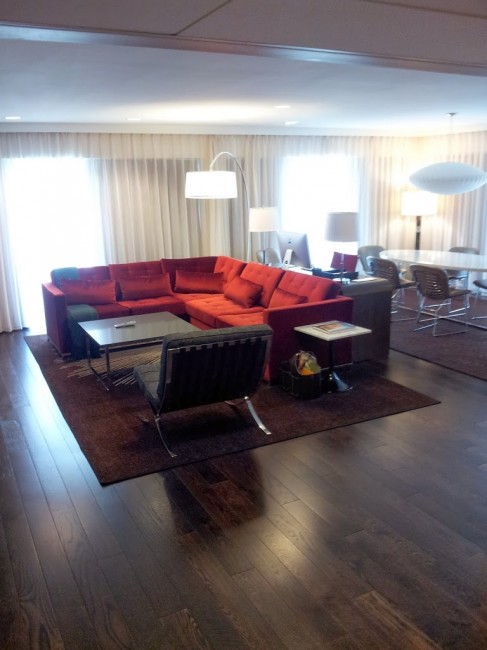 Every US president since Johnson has stayed at the
Hyatt Regency Atlanta
. And now I have too! A lot has changed since they opened their doors in 1967, but this hotel is still one of Atlanta's finest hotels set on historic Peachtree street in the resurgent downtown. The crowd is more international than I've seen in Atlanta giving it more of a jet-setter, modern feel. After a $65 million dollar renovation, it is fresher, updated, and includes more offerings than ever before. And, it is affordable!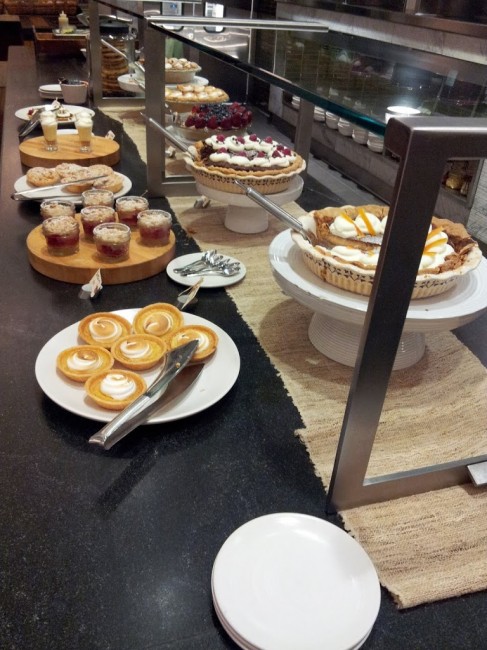 Most people agree that hotel food is typically not something to write home (or an article) about, but
Sway
, the main restaurant at the Hyatt Regency Atlanta, is no typical restaurant. They start with a farm-to-table approach using locally grown and sourced foods whenever they can. They even have a rooftop herb garden! You really get a taste of Atlanta in their sophisticated down home menu. And if you don't get the fried chicken…you will regret it. I am not a huge friend food fan but this chicken was phenomenal. Oh and the all-you-can-eat pie bar is hands down my favorite feature of the hotel. Everything was soooo good. And I will admit to skipping dinner just to have more room for dessert. What? I was on "vacation". I will return here for dinner and dessert very soon (and often). I also loved that
Market
, their quick-service store and cafe was open 24 hours a day serving hot, fresh food and uniquely Atlantan snacks. High Road ice cream anyone?
Convenience
The Hyatt Regency is walking distance to just about anything downtown! We spent the day at the
Georgia Aquarium
and had a ball! The
Children's Museum of Atlanta
,
World of Coca-Cola
,
CNN
, and
Centennial Park
are also right there. Just bring some tennis shoes and a little of water and hoof it all over town. (The Aquarium for example is about 4 blocks away.) Cabs are also plentiful and easy to get so if your feet get tired, no worries! Or if chilling out is more your thing, spend some time at
Twenty-Two Stories
, the cool bar in the middle of the Hyatt's lobby and people-watch to your heart's content.
Family-friendly Offerings
You might not think so because of their cool, retro-chic vibe, but the Hyatt Regency Atlanta is super family friendly. From a great outdoor pool (which only goes up to 4 feet 9 inches), to healthy, tasty, and affordable kids menus, to friendly staff, this hotel definitely welcomes kids. Families fill the lobby on weekends and our loud, boisterous bunch were always well received by everyone. The hotel offers many connecting rooms and with rates starting around $110 per night, most families can actually afford the luxury of two rooms. Many rooms also feature a refrigerator. Bonus!
Check out more Staycation photos:
Disclosure: My family and I were hosted for a weekend in order to facilitate this review. All opinions are my own.