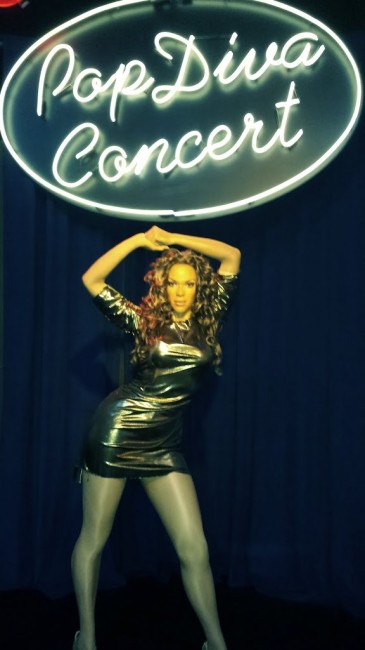 You may remember me talking a little about my October visit to the Hollywood Wax Museum, a great tourist attraction in Pigeon Forge, TN. We headed north for the Fall Break weekend and visited the rustic area of Pigeon Forge for some family fun. We had never been to the area before and it honestly was unlike most of the vacation spots we have visited. It was classically American, unique, and a whole lot of fun. And one of the highlights of the whole trip was visiting the Hollywood Wax Museum, which sits right in the middle of several tourist attractions in the area. Since it just opened last year it still looks all bright, shiny and new!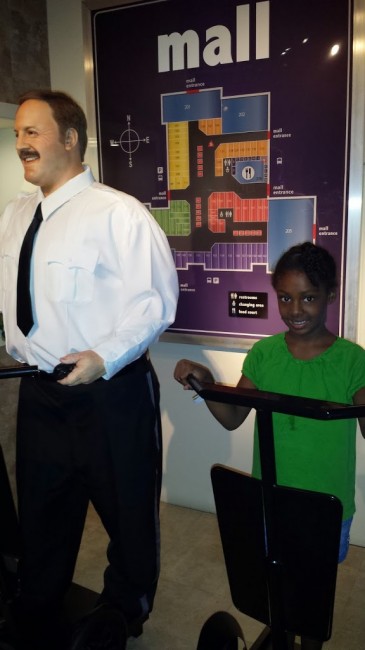 Did you know that the Hollywood Wax Museum was the first wax museum to dedicate its entire show to Hollywood, celebrities and pop culture? I didn't! I really wasn't sure how my kids would react to the wax figures, but I was pleasantly surprised. They weren't scared at all! The wax figures look real enough but not so real that you think they are going to touch you. (Though I swear Michael Jackson's eyes were following me around!). I also didn't know how my kids would react to not being able to touch anything but if was surprised again. This time by the museum itself. It is actually designed for interaction and includes lots of hands-on activities the kids could do. The kids even got the chance to pose with some of the celebrities which they thought was hilarious. This place was more than just a tourist attraction, it really is a place for simple family fun.
The best thing about our visit to the Hollywood Wax Museum is that it brought out the silly side of my husband and I. We loved telling our kids about all the celebrities and even trying to belt out some of our favorite singers' songs. (Maybe THAT was why MJ's eyes were following me.). As parents of four young kids, we don't often take the opportunity to relax and be silly. This visit was the inspiration we needed to let loose.
I was selected for this opportunity as a member of Clever Girls Collective and the content and opinions expressed here are all my own.