I first learned about The Sandals Foundation when I visited Beaches Turkes and Caicos for the BeachesMoms Social Media on the Sand conference in October. I really admired the work The Sandals Foundation is doing to give back to the communities surrounding Sandals and Beaches resorts. And I love that they give resort guests the opportunity to spend an afternoon giving back by reading to school age kids or maybe just by bringing items to support educational pursuits in the Caribbean.
The Sandal's Foundation is now trying to expand its reach by teaming up with Wade's World Foundation, the charitable organization started by NBA Champion Dwyane Wade.  The two organizations have joined forces to raise funds for the Game Changer program, an integrated sports fundraising campaign created to benefit youth who live in under-served communities in South Florida and throughout the Caribbean.
Though both The Sandals Foundation, launched by Sandals Resorts International, and Wade's World Foundation have already contributed mightily to this initiative, they have recently launched a crowdfunding campaign on CrowdRise.com. Their goal is to raise $150,000 in just 60 days from ordinary people, like you and I, who believe that sports should have a place in every kid's life. The money raised will give underprivileged youth access to sports, recreation, family engagement, and an overall healthy lifestyle. Game Changer will also provide funds to upgrade and refurbish of 11 multi-purpose sports courts in the Caribbean and Florida.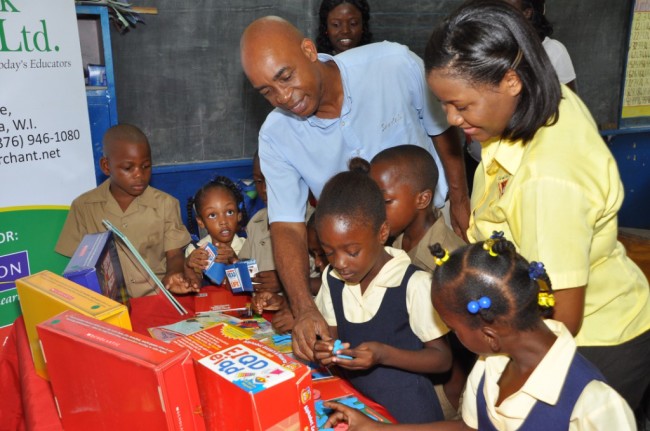 And it doesn't take much to help.  It is amazing how little money it actually takes to help these deserving youth. A one-time gift of just $10 transports a child to an after school sports program for a whole week while $100 can feed a child a healthy meal daily for an entire month. Any amount of money is helping to make a positive difference in the lives of children who need something, anything positive.

Is helping your fellow human being not enough to get you interested in helping out?  There are some great incentives to those who donate money and/or get a team together to donate money.  For those who start a fundraiserbetween now and January 6, 2015, you'll be entered into a drawing for a chance to win an autographed Dwyane Wade jersey.  Raise at least $1500 between now and February 5, 2015, and you'll be entered to win a 4 day/3 night stay at a Sandals Resort for Two!  There will also be a grand prize incentive announced soon that will include a meet and greet with Dwyane Wade himself!
Want to get started helping kids get involved in sports?  Go to https://www.crowdrise.com/gamechangerchallenge