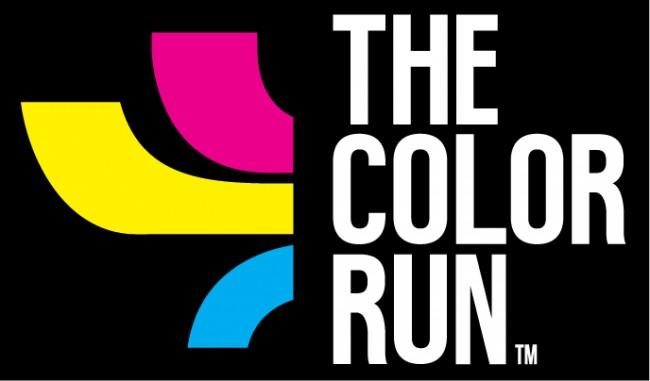 I can run a 5K race. It may not seem like it but that is an empowering statement. When I was offered the opportunity to tell you about one of the coolest 5K races around, The Color Run, in exchange for a race entry, it was a no-brainer to me. And they even offered me a discount code to give to you! If you have any inkling that you think you maybe, kinda, sorta, might want to run a 5K…this is the one to do. You CAN run a 5K too!
The Color Run, also known as the Happiest 5k race on the Planet, is a unique paint race that celebrates healthiness, happiness, individuality, and giving back to the community. Those who run this race know that it's l

ess about making your PR and more about having the time of your life. The Color Run is a five-kilometer, un-timed race in which thousands of

participants are doused from head to toe in different colors

at each kilometer. The fun continues at the finish line with a gigantic "Color Festival," using more colored powder to create happiness and lasting memories, not to mention millions of vivid color combinations. The organizers swear that this is the best post-5k party on the planet! I can't wait to do it!
Let's get goofy y'all!
The Color Run has only two rules:
Wear white at the starting line and f
inish plastered in color! Right on! It comes to Atlanta Motor Speedway (sweet venue) on September 28, 2013. They have multiple start windows to accommodate the crowds, with runners taking off at 9:00 am, 10:00 am, 2:00 pm, and 3:00 pm. Not in Atlanta? There are dozens of other locations throughout the country!
Want to save some money? The current registration fee is $50 until July 15. Use the code: COLOR5OFF to get $5 off the fee. Want to save some more? Register as a team of 4 or more and another $5 will automatically be deducted. Plus you get to pick a sweet team name and run/walk together helping each other get "colored up".
So come on…do it with me. Let's show the world (and our kids)
that moms can run a 5K race too!