(Disclosure: I received complimentary or a media rate for airfare, accommodations, and activities in order to facilitate a review. All opinions are my own.)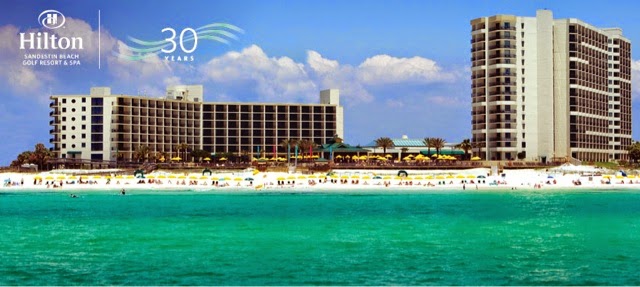 Today, my husband and I will leave our kids with a capable babysitter and venture away for a weekend…just the two of us. I'm beyond excited. I love traveling with my kids of course and creating memories that will live forever like we did last weekend at Barnsley Resort. But the idea of sleeping in, being spontaneous, and actually relaxing on vacation is so darn enticing.
My husband and I will fly to Destin, Florida on Southern Airways, a regional airline which recently added service from Atlanta's Peachtree-Dekalb Airport to Destin, Florida. I'm intrigued about flying out of an airport where I won't be frisked by the TSA. There's no parking fees. No baggage fees. And we don't have to get to the airport hours in advance. In fact, Southern Airways suggests getting there 15 minutes before take-off. Fifteen minutes! I can't wait to see how this goes!
After arriving in style in Destin, we will spend 3 days and 2 nights at the Hilton Sandestin Beach Resort and Spa. I plan to lay on the beach, read a book, and eat all my meals myself. (Novel idea, right?) I plan to actually have a conversation with my husband…uninterrupted. Woohoo! The Hilton Sandestin just underwent a $13 million dollar renovation so I am expecting a fantastic property!
Sure I feel a little guilty leaving my kids behind, but I know my marriage and my psyche needs a break from them every once in awhile. It has been a year since my husband and I got away overnight by ourselves and we need the time to reconnect. Every once in awhile it is helpful to remember I am a wife and not just a mother. And this Fall we already have another kid-free getaway planned. We will be going to the island of Turks and Caicos for the #BeachesMoms Social Media on the Beach Conference.Yes!