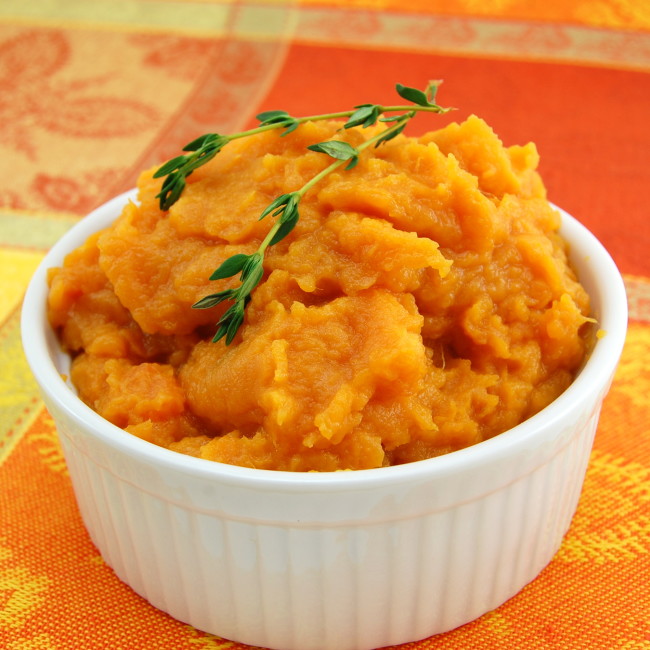 What is Thanksgiving dinner without a little sweet potato? Certainly it would not be one I'd want to attend!  Sweet potatoes are full of nutrients and vitamins and that makes me feel much better when I'm dousing them with butter and brown sugar and maybe a marshmallow or two (dozen). Chef Bill Rosenberg, executive chef at NoMa Social in NYC, sent me these two recipes and I had to get them out to you before your Thanksgiving dinner menu was set in stone. Also check out his other Thanksgiving dinner recipes: Latin Mojo Turkey and two Quick and Easy Thanksgiving starters.  Mmmm…is it time for Thanksgiving dinner yet?
And for all of you who will scoff at the ingredients, I just say that everything is good in moderation. Even moderation. (OK…a 1/2 lb of brown sugar and 1 lb of butter is a lot so feel free to reduce the amount as you see fit.)
Mashed Brown Sugar Sweet Potatoes
Prepared by Chef Bill Rosenberg, Executive Chef of NoMa Social
Ingredients:
10 Sweet Potatoes
½ lb brown sugar
2 tablespoon ground cinnamon
2 teaspoon vanilla
1 pound melted butter
Salt & pepper to taste
Directions:
Roast sweet potatoes until soft in a 375 degree oven. Remove from oven and peel when cool enough. Melt butter. Place potatoes in a mixing bowl and mix until pureed. Add butter, sugar and spices. Keep warm in a 200 degree oven until ready to serve.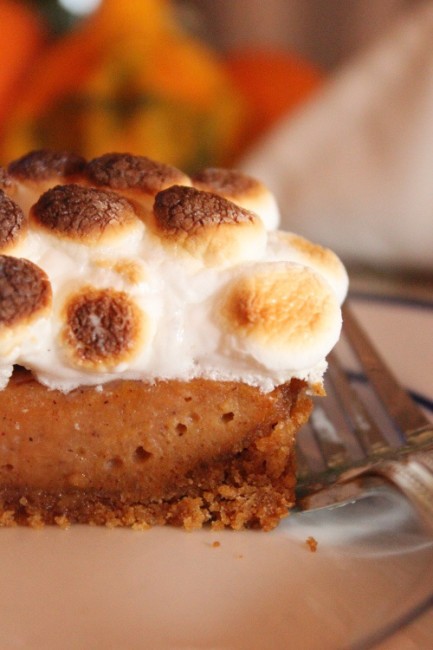 Jack Daniels Sweet Potato Pie
Prepared by Chef Bill Rosenberg, Executive Chef of NoMa Social
Ingredients:
2 cups of peeled & cooked sweet potatoes
2 ounces melted butter
2 tablespoons Jack Daniels
¼ teaspoon salt
1 cup sugar
¼ teaspoon cinnamon
¼ teaspoon ground ginger
Pinch of grounded cloves
1 cup cream
1 9 inch pie crust
Marshmallows topping as needed
Directions:
Preheat oven to 350 degrees. Place potatoes in a mixer with paddle attachment; add sugar, butter, eggs, Jack Daniels, salt and spices. Mix until well incorporated. Add cream and mix. Pour into pie crust and bake for 30-45 minutes or until just set. Remove and cool. Top  with marshmallow topping and serve.