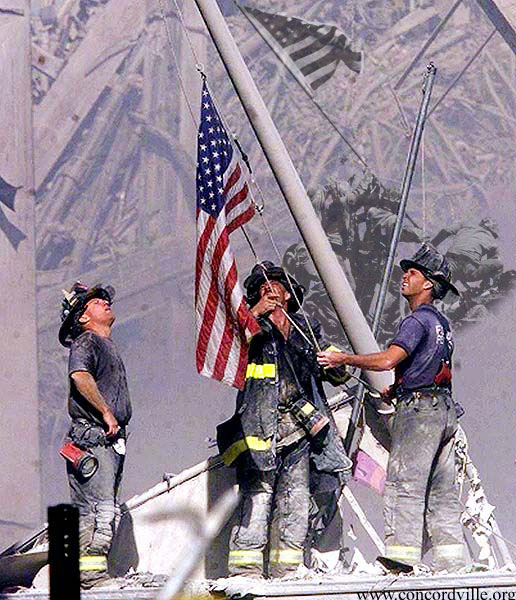 Photo credit: Concordville.org

Have you been immersed in the "9/11…a decade later" coverage this week? Do you find yourself watching the horrific footage, maybe for the first time in 10 years, over and over again? Are you checking out all the news channels and scanning for documentaries on 9/11? Well I am. It is probably overkill but I'm soaking in all the disturbing sights and sounds and talking about that horrific day 10 years ago repeatedly. For me, it's a kind of a therapy. But for my kids, as I realized today, it has been too much.
I was watching the Today Show this morning while the kids played for a bit before church and I looked up to see my daughter's scared face watching the Twin Towers fall down. At 4 years old she can't comprehend much of what went on but she knew the buildings "breaking" with people inside was not good. Thankfully, I figured out she wasn't immune to these things and used it as an opportunity to talk about what happened but also the good that came out of the situation.
Ten years ago, I was a 24 year old associate producer at The Oprah Winfrey Show in Chicago. I remember being so scared but jumping into producing new shows immediately just to be a part of helping the country heal. I told her about my experience and reassured her that she was fine and our world was fine but we still need soldiers to protect us from bad people. And then I turned the TV off.
Have you talked to your child(ren) about 9/11 today? What was the conversation like?