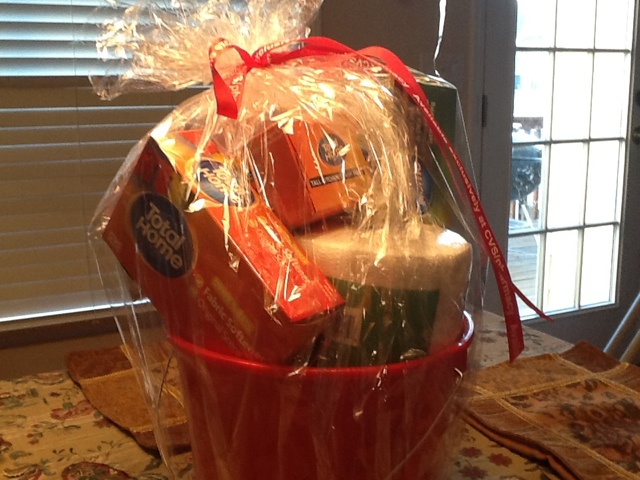 This is the cutest way to package cleaning products.
I had the pleasure of meeting the
CVS
PR team at the Reviewer's Retreat this summer. They gave each attendee a generous bag of CVS-branded products and while I was appreciative, I was wary. Would these products be good? Would they compare to the name-brand (more expensive) ones? I found the answers to be "Yes!".
I was pleasantly surprised at the CVS products, especially the oh-so-delicious chocolate covered almonds. (Truth: I actually hid them from my husband.). When the good people at CVS heard that I hadn't tried their Total Home cleaning products, they shipped a big box to me right away. They didn't ask me to write about them and I wasn't compensated, I just wanted to share.
The biggest thing I learned about CVS-brand
Total Home
products is that they are less expensive but offer the same quality. I can't say this about all store-brands but CVS has really impressed me. And I love the money-saving aspect. My favorite products are the dryer sheets and the disinfecting wipes. I don't clean as much as a stay-at-home mom probably should but these are two products I use nearly everyday. And now I know I don't have to wait for a sale or clip coupons. I can just get the Total Home brand right down the street at CVS! Want to save even more? Sign up for the
ExtraCare Rewards Program
. I've been a member for almost a decade and have saved tons of money.
Do you use store brands? How do they compare to you?