For those looking for Spring Break activities that get the kids off the couch, away from the X-Box, and makes them put down their phone or iPad, Bowlmor may be the perfect spot. Kids of all ages can spend an afternoon being active, having fun, and making memories.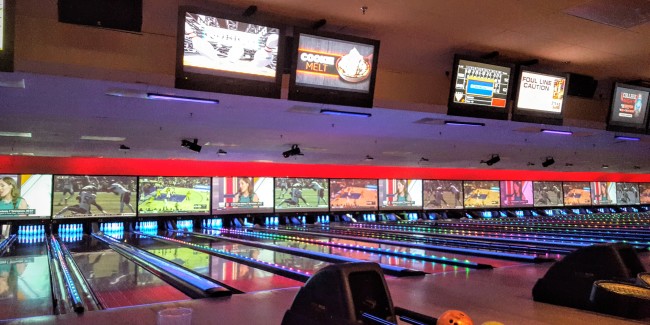 Bowlmor Atlanta, near the Perimeter area of Atlanta, is a sleek venue with 39 state-of-the-art lanes, (including 7 in a posh private bowling suite for extra special occasions).  Bowlmor Atlanta is really a one stop entertainment destination for the whole family. Everyone can bowl together on the electro-cool bowling lanes, fill up on delicious and unique eats, and take their turn at the state of the art interactive arcade games. And perhaps Mom and Dad can indulge in their extensive drink men too (responsibly of course).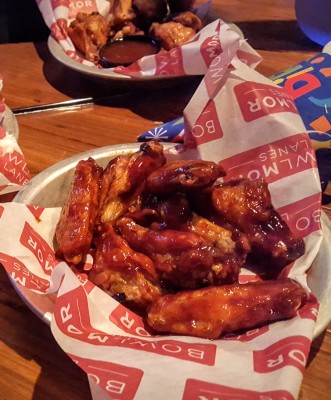 My family recently celebrated my son's 6th birthday at Bowlmor Atlanta. We laughed. We played. We ATE! It was such a casual yet memorable evening that both my husband and I and the kids didn't want to end. We loved the attentiveness of the staff and the cleanliness of the bowling alley and arcade. It was really a great experience!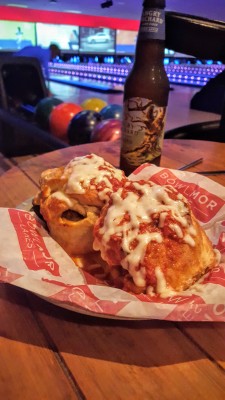 If you make Bowlmor Atlanta one of your Spring Break activities, don't miss the impressive food menu which includes Pizza Cupcakes (yes, that's a thing!), Two Foot Hot Dogs, Sweet Chili Wings, and a S'Mores Skillet to die for. It's your own fault if you leave here hungry. 
Spring Break Hours at Bowlmor Atlanta: 
Monday, April 4-Thursday, April 7: 11am-12am
Friday, April 8-Saturday, April 9: 11am-2am
Sunday, April 10: 11am-12am
Get Bowling This Summer
Looking for a deal? You have to sign up for the Summer Games Pass at Bowlmor Atlanta. It includes three free games per day per user for the whole summer. You can bowl from open to 8pm Monday through Friday and open to 4pm on Saturday and Sunday. This awesome promotion goes from May 23rd to September 5th. Registration for the Summer Games Pass is open now!  Pricing varies by location, but specially for Atlanta, kids passes for those 15 or under are $23.95 and adult passes (16 or older) are $28.95.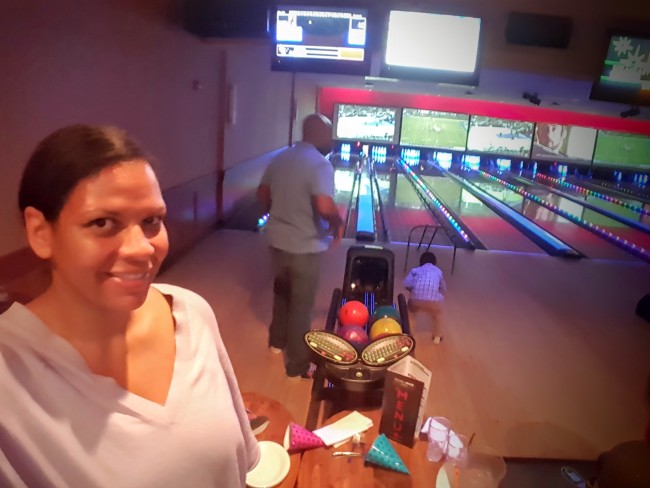 Whether you are looking for Spring Break activities, summer vacation ideas, or just a good old family fun weekend adventure, check out Bowlmor Atlanta. You'll be glad you did!
Bowlmor Atlanta is located at 2175 Savoy Dr. Atlanta, GA 30341 Tel: (770) 451-8605