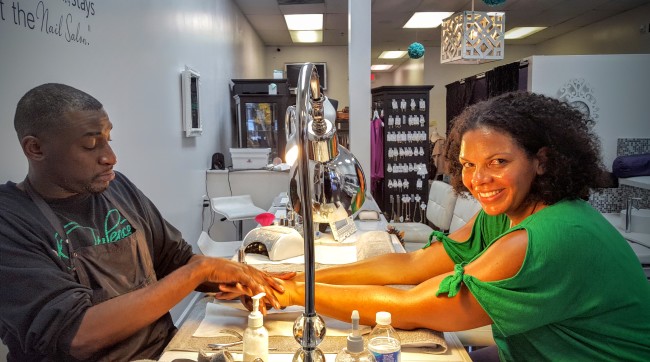 Recently, I was given the opportunity to experience a complimentary spa day to check out, Opulence Nail Bar and Spa, a day spa in Alpharetta Georgia. They offered me several free services in exchange for an honest review and I almost didn't go. Who turns down a free spa day? A mom, that's who.
As moms we put everyone else first. When we have "spare" time, we feel like we should be doing something for the family. There's always laundry to fold, dishes to wash, dinner to be made. But when do we do something for ourselves? When do we make the time to fill up our own tank? I'm here to tell you to stop telling yourself lies like "I'm just not a spa person." Try it! Do something for yourself. You deserve it!
Once I got over my hesitation to take an afternoon spa day at Opulence Nail Bar, I got my husband on board to cover the kids and I let myself be open to experiencing what they offered. I was treated to a fantastic pedicure that included a hot stone massage with the sweetest smelling "whoopie pie" lotion. I chose a flashy hot pink and love the result.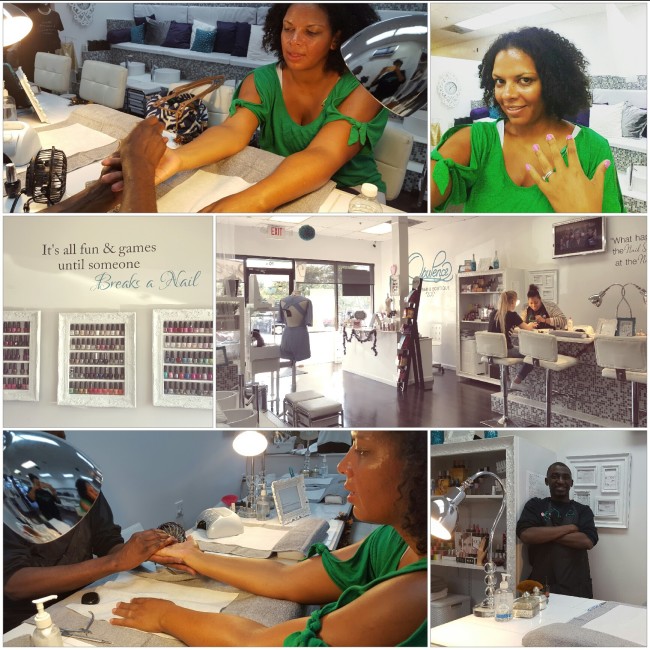 I also received a manicure that included a hot stone massage from my elbow to my finger tips. It was heavenly. The hot pink color on my fingernails was a little out of my comfort zone but I like it. And Del the nail tech is truly an artist because his work is flawless.
In addition to the nail care services, I was treated to a facial as well. I have had bad experiences with facials in the past so I've always stayed away from them but the gifted hands of Nicole changed my opinion forever. She didn't make me feel bad for not using expensive products or for having to do several (many!) extractions. She was sweet and kind and encouraging and as gentle as she could be. I left her spa nook feeling relaxed, with eyebrows on fleek, and with radiant skin.
It was also great to spend a few minutes browsing the trendy boutique that is part of Opulence as well. From jewelry to fun clothes to Southern-styled gifts, they have a very unique selection of merchandise that can help you cross a couple things off your list while enjoying your spa day.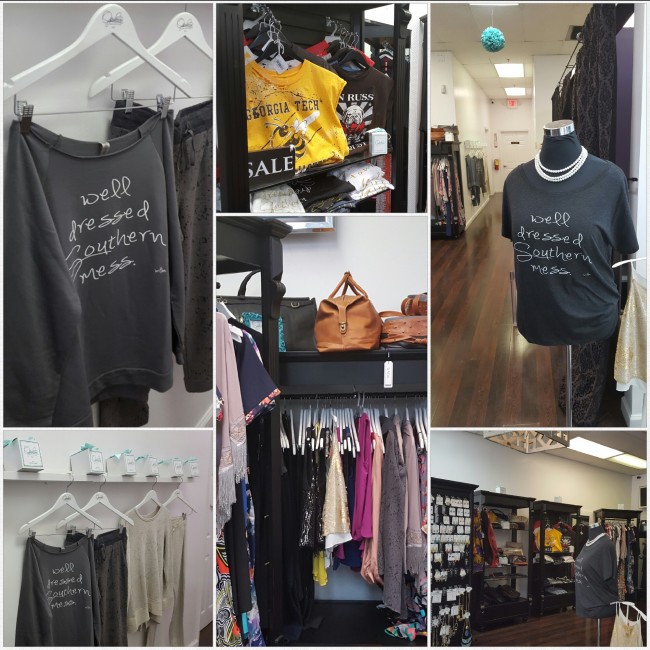 This month I took even more time for myself and my marriage by attending the Social Media on the Sand conference at Beaches Turks and Caicos. It took a lot of money, time and commitment to be able to get away for 5 days without our kids but we did it. I did it! It was hard, but on the real…I deserve it. And you do too.
Whether it's a full spa day, a quick hour manicure, or a week on a tropical island, take some time for you. And stop telling yourself the lie that you don't want those things or even worse, that you don't deserve them. You do! You deserve it all.