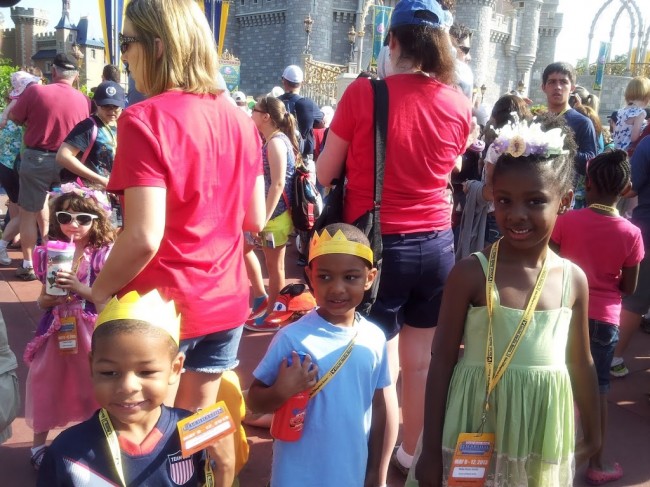 Three of my kids at Merida's coronation!
I am an organized person. Some may say ulta-organized. With four kids, I have a plan to get through each day and I tend to stick to it. But I learned a good lesson recently that I just have to pass on. I learned that when life throws you a curveball, you need to stop planning/thinking/debating and just say "Yes!" and figure out the details later. Here's two recent examples:
When I was invited to Disney Social Media Moms Celebration, I was through the roof happy. I was finally in the elite group chosen to attend! But as soon as the ecstasy wore off, I started to stress out: Should I let the kids miss school? Will our minivan make the trip to Orlando? How are we going to pay for it? (The Celebration was highly discounted but it was definitely not free.) I was getting so stressed out that I actually wondered if I should even go. Whaaaat? Thankfully, I calmed myself down, talked to my husband, and we together decided to say "Yes!" and that was the best decision ever.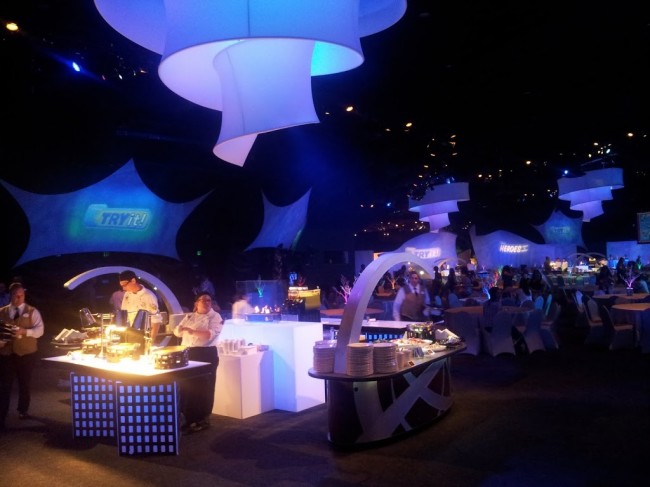 One of our amazing TRYit! dinners
The details figured themselves out (with a little work). The kids didn't miss much in school. Carvana let us use a car. My husband's bonus was larger than usual. And because we said "Yes!" we took a family vacation filled with once-in-a-lifetime experiences. Awesome.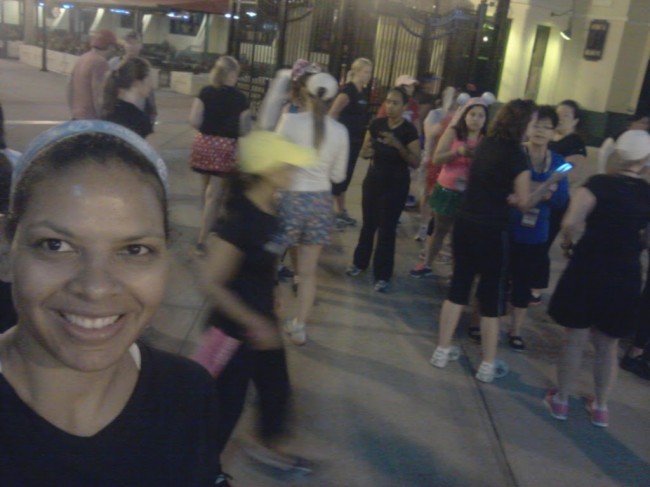 I beat my "fun run" goal!
When the Disney folks asked if I wanted to partake in a RunDisney "Fun Run" while at the Celebration, I was intrigued. Sure, I'd take a jog through ESPN Wide World of Sports complex. How fun! But then they said, I had to commit to being able to do the 2 mile run in under 26 minutes or at a 13 minute/mile pace. And I panicked. I hadn't run since I had my last baby and I honestly didn't know if I could keep up that pace. I only had days to decide so I just said "Yes!" and decided to put in the work to make sure I kept up the pace. It took me two weeks to get down to 13 minute miles and 4 weeks later I was running at a 10:50 pace. I got to run with Biggest Loser's Ali Vincent as the sun rose over the baseball fields at the ESPN complex. I felt strong and fit(ish) and proud of myself. I said "Yes!", set a goal, and achieved it. Boy oh boy, does that feel good.
So next time you find yourself in an unpredictable situation, when fear threatens to stifle you, be bold. Say "Yes"! Then put in the work to make the details fall into place. What will you say "Yes!" to?
Disclosure: I paid a reduced fee to attend the Disney Social Media Moms Celebration which included tickets, accommodations and some meals. I was not required to write about it but how could I not? My opinions, of course, are my own.