·
This post was written by me on behalf of RaceTrac. I was compensated for the review, however all views and opinions are 100% my own.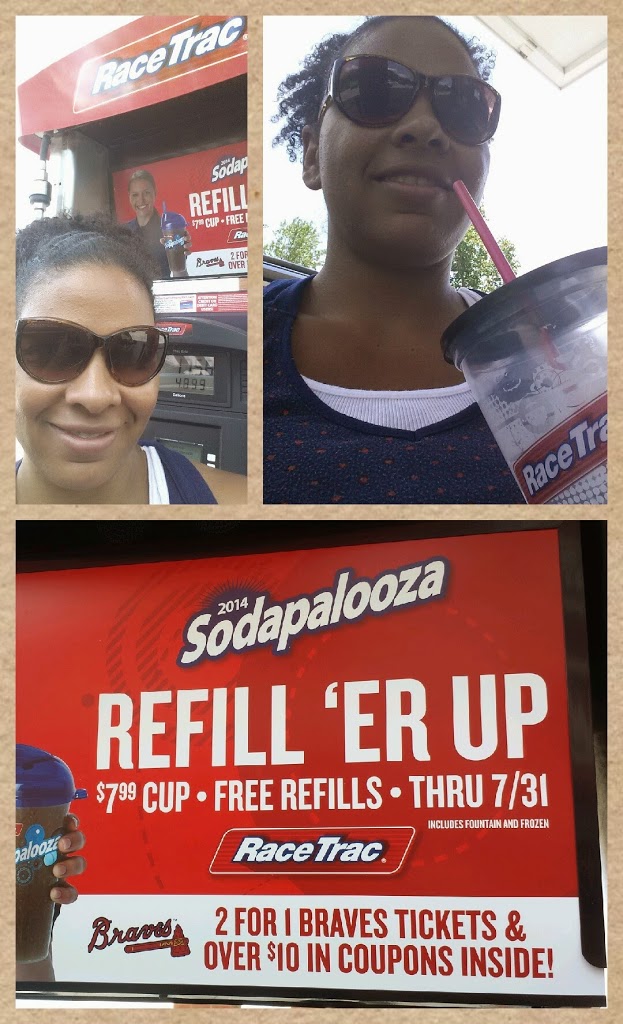 I really do love RaceTrac
I love RaceTrac. I know that sounds awkward to say I love a gas station, but RaceTrac is so much more. It's a friendly place to bring the kids for frozen yogurt. It's the neighborhood after-school hangout with 'frozen drinks for everyone'. It's a smile when I pop in for a fountain drink on my rare childless days. I'm a fan of their business practices and philosophy, and I love their value-conscious prices. So when I heard about their #SodapaloozaFreeFill deal I had to share it with you.

RaceTrac just started a brand new way to celebrate the summer…with Sodapalooza FreeFill! From now until July 31, 2014, RaceTrac guests in Georgia, Texas and Florida can purchase a limited time only Sodapalooza FreeFill mug for $7.99, and then receive FREE fountain and frozen beverage refills this summer! As if that weren't enough, the mugs will also include an Atlanta Braves buy-one, get-one free ticket offer inside, as well as coupons for food and beverages. Can you say "Refill 'er up"? This mug will seriously save me so much money!

Sodapalooza FreeFill will let customers take advantage of the extensive beverage selection at most stores (usually around 30 fountain drinks and 8 frozen beverages though some stores have many more). And they encourage customers to mix and match their favorite flavors so go ahead and get as crazy as you want to get! Want even more deals? Sign up to be a RaceTrac Insider for free coupons every month. And watch their Facebook page and Twitter feed for chances to win cool prizes.


Remember, Sodapalooza FreeFill means $7.99 for the cup, nothing to fill it up!

Want to win a $25 RaceTrac gift card to get some gas with your Sodapalooza FreeFill cup? Enter below!